'Captain America: Civil War' Spoilers: Directors Share Clip Of Avengers Being Taken Over By Government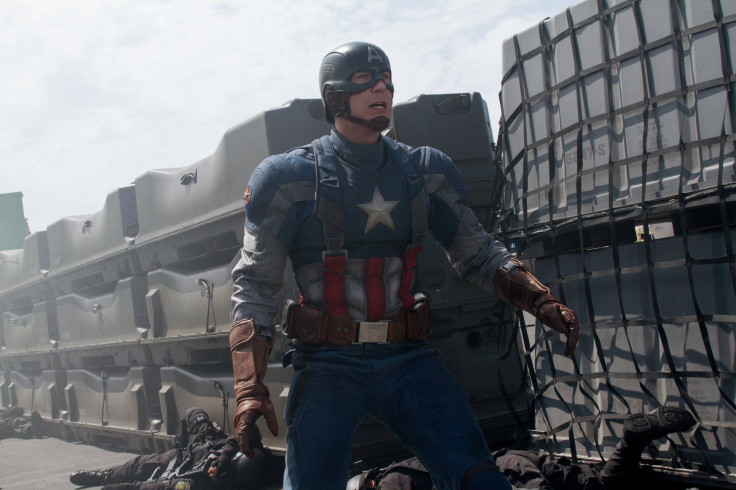 "Captain America: Civil War" is one of the most anticipated movies of 2016, and fans of the Marvel films have been treated to a few new sneak peeks over the past few weeks. Anthony and Joe Russo, the directors of "Captain America: Civil War," shared a clip on Facebook showing one of the main conflicts of the movie.
In the Facebook video, the Russo brothers speak from the mixing stage at Disney, where they are currently putting the finishing touches on "Captain America: Civil War." Joe Russo introduces a few of the film's producers and sound mixers in the video clip, while Anthony says he's psyched to be working on the same stage where "Frozen" was mixed. While they talk, the film is playing in the background and you can see and hear one of the key scenes.
General Thunderbolt Ross (William Hurt) is heard telling the Avengers that from now on they are no longer a private organization. Instead, they now will work under the orders of the United Nations and only when the U.N. "deems it necessary." You can watch the full clip here.
The Russo brothers weren't the only ones showing fans new footage this week. At the 2016 Kids' Choice Awards on Saturday, stars Robert Downey Jr. (Iron Man) and Chris Evans (Captain America) premiered the broadcast trailer. The trailer showed more of the heroes fighting against one another, while also showing more of Crossbones (Frank Grillo) and Black Panther (Chadwick Boseman).
On March 10, fans started to buzz after Spider-Man (Tom Holland) was shown in the second "Captain America: Civil War" full-length trailer. Introduced by Iron Man, the web-slinger snatched Captain America's shield away from him in the final seconds of the video.
You can watch the new "Captain America: Civil War" trailer below:
"Captain America: Civil War" will find Rogers/Captain America and Stark/Iron Man butting heads over what should be done with the Avengers. People want a system of accountability installed to overlook the team, but Rogers believes the Avengers should be able to act independently with no government involvement. Stark believes they do need an entity to direct the team of heroes, like the United Nations.
"Captain America: Civil War" soars into theaters on May 6. Which team will you be rooting for in the movie? Sound off in the comments section below!
© Copyright IBTimes 2023. All rights reserved.