'Captain America: Civil War' Star Tom Holland Reveals How His Spider-Man Differs From Past Portayals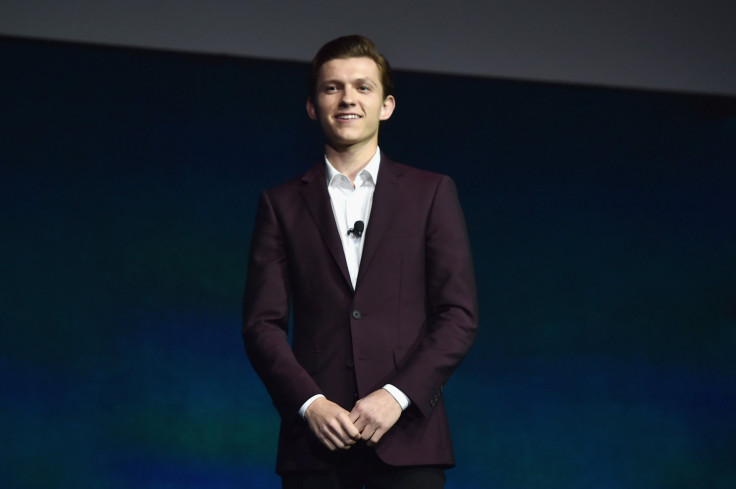 A new Peter Parker will soon learn "with great power, comes great responsibility" when Spider-Man debuts in the Marvel Cinematic Universe in "Captain America: Civil War." You can expect to see a younger version of the hero, who hasn't really come into his own yet.
In an interview with the website HeyUGuys, 19-year-old Spider-Man actor Tom Holland said the role was intimidating to him at first because of how well he believed Tobey Maguire and Andrew Garfield were as the web-slinger. However, Holland's version of Spider-Man will be different from past films because of how young Peter Parker is. Fans can expect a very "kid-like" Spider-Man when the character debuts in "Captain America: Civil War."
"I think our main difference is trying to make Peter feel like a kid and in the film you see a kid reacting to meeting the Avengers for the first time. I think that's one of the things people love about these films is seeing real life occurrences happen in these crazy films and that's exactly what happens to Peter in his house," Holland dished.
This kid version of Spider-Man has been on full display in the clips that have shown his portrayal so far. ComicBook.com revealed a new TV spot for "Captain America: Civil War" that shows Spider-Man fighting the Winter Soldier (Sebastian Stan). While they fight, Spider-Man takes a moment to admire the metal bionic arm of Winter Soldier when he catches a punch.
When Marvel premiered the first look at the new Spider-Man in the latest "Captain America: Civil War" trailer, Iron Man (Robert Downey Jr.) whistled for Spider-Man who then hops into action by taking away Captain America's (Chris Evans) shield with his web. He then jumps on top of a car and says "hi" to the Avengers on Team Captain America and Team Iron Man.
Spider-Man will have his own film to shine in when "Spider-Man: Homecoming" arrives on July 7, 2017. Iron Man will have a part in the movie after he's the one that's going to recruit Parker in "Captain America: Civil War." Many of the plot details have not yet been released about the upcoming movie and it's unknown what villain Spider-Man will have to deal with.
"Captain America: Civil War" hits theaters on May 6. Are you excited to see the new Spider-Man in action? Sound off in the comments section below!
© Copyright IBTimes 2023. All rights reserved.
FOLLOW MORE IBT NEWS ON THE BELOW CHANNELS