'Captain America: Civil War' Will Be A Movie About Human Villains, Will Be 'Darker,' Says Elizabeth Olsen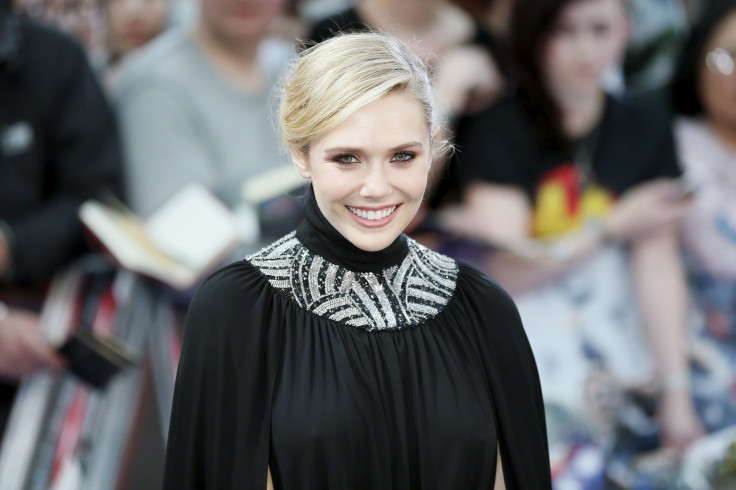 "Captain America: Civil War" will be "darker" compared to "Avengers: Age of Ultron," according to Elizabeth Olsen. The actress revealed in a recent interview that the forthcoming movie will focus on the human mindset of the villain rather than a robot's.
In an interview with Premiere, Olsen said that it was like a childhood dream for her to play a witch in "Avengers: Age of Ultron," in which the main villain was a robot. The actress described her character as someone who has more power than she can control.
Scarlet Witch is apparently going insane because of her powers and Olsen said that the character was like a "wild card," who can't be characterized as either a hero or a villain. The actress confirmed that the main villain in "Captain America: Civil War" is Baron Zemo (Daniel Bruhl) and complimented the actor for the way he has portrayed the villain in the movie.
The actress explained that the forthcoming movie was about "people, as opposed to robots this time." The actress also said that the movie was "allowed to be darker" because it's "more in the mindset of humans rather than machines."
Olsen felt that working in a Marvel movie was like "doing the most top secret thing in the world." The actress also emphasized that it's "too bad when people spoil things about movies." She pointed out that paparazzi have in the past taken pictures and videos of what is being filmed on the set and this leads to fan speculation about the movie. The actress felt that this "ruins" the movie for everyone.
Some of the cast members of the movie have teased about what to expect in the movie. One major character, who was supposed to be featured in the movie was Hulk (Mark Ruffalo), but Marvel is apparently planning something big for the character in later movies.
In an interview with BadTaste, Ruffalo revealed that he was originally set to appear in "Captain America: Civil War." The actor said that Marvel is planning something for the character that is "too big" to be revealed right now. The actor did concede, however, that there is a possibility that he may not return as the character soon, and the big revealation about the character is related to what happens after "Avengers: Age of Ultron."
© Copyright IBTimes 2023. All rights reserved.