'Captain America' Shoots Down 'Harry Potter'
"Captain America: The First Avenger" Weekend Success with $65.8 Million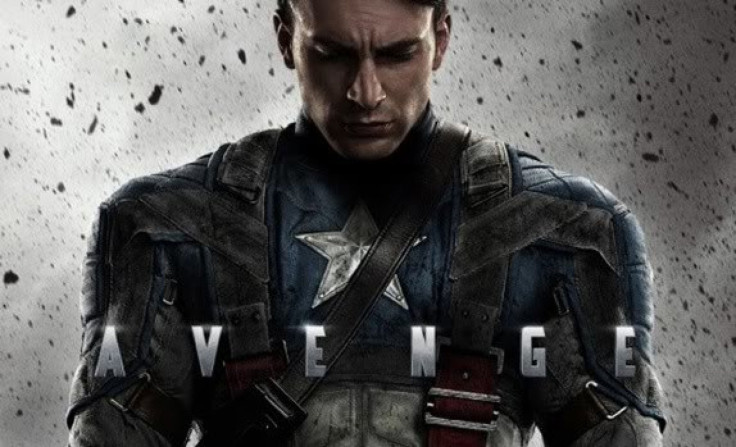 Superhero movie "Captain America: The First Avenger" triumphed at the U.S. and Canadian box offices with $65.8 million in weekend ticket sales as the magic faded from the final "Harry Potter" film's record-breaking debut.
The strong opening for "Captain America" topped expectations in its battle against the hugely successful "Harry Potter and the Deathly Hallows - Part 2," which saw its massive opening-weekend audience from last week shrink by 72 percent.
The final installment in the popular "Potter" series took in $48.1 million over its second weekend in domestic (U.S. and Canadian) theaters, plus $121.3 million internationally, distributor Warner Bros. said on Sunday.
Romantic comedy "Friends with Benefits" starring Justin Timberlake and Mila Kunis, took the No. 3 spot over three days with $18.5 million domestically, a solid start for a film that cost about $34 million to produce, according to Sony Pictures studio.
"Captain America" drew a 64 percent male audience to the film set in the 1940s, about a scrawny, bullied orphan transformed into a muscular superhero thanks to a serum developed by the government. He is the latest Marvel comic book character to hit the big screen before the superheroes join forces in next year's film "The Avengers."
The success against the "Harry Potter" finale "was well beyond what anybody was expecting," said Don Harris, executive vice president of distribution for Paramount Pictures, which released "Captain America." The film drew positive reviews and "had a retro look to it" that appealed to moviegoers even after a summer filled with superhero flicks, he said.
For the eighth and final "Harry Potter" movie in the series about a British boy wizard battling against evil, sales dropped sharply, as expected, after avid fans had rushed to see the movie when it debuted. The film broke records around the world including best opening weekend ever in the domestic and international markets.
The film's total ticket sales now stand at $274.2 million in domestic theaters and $560.4 million internationally, for a combined total of $834.6 million.
Other top films for the weekend were big-budget Hollywood film "Transformers: Dark of the Moon" at No. 4 with $12 million, and adult-oriented comedy "Horrible Bosses" at No. 5 with $11.7 million.
"Captain America" and "Transformers: Dark of the Moon" were released by Paramount Pictures, a unit of Viacom Inc (VIAb.N). Warner Bros., a unit of Time Warner Inc (TWX.N), distributed "Deathly Hallows - Part 2" and "Horrible Bosses." "Friends with Benefits" is from Screen Gems, a unit of Sony Corp (6758.T).
© Copyright Thomson Reuters 2023. All rights reserved.