Cardi B Gushes Over LeBron James' Daughter Zhuri, Calls Her 'Future Superstar'
KEY POINTS
Cardi B shared a dance video of LeBron James' daughter Zhuri
She called her "future superstar"
James also shared the video and wrote a funny caption for it
Cardi B shared Sunday a dance video of LeBron James' daughter Zhuri jamming together with her dance teacher Candice on Instagram. The 28-year-old rapper explained that while everybody else sees cuteness in the little one, what she sees is a "future superstar."
"How is she soo good at this ? This is soo dope .Yes ! Yes we all see cuteness but bayybee I see a future superstar. Sooo adorable! I'm maaa hype lols [sic]," she wrote in the caption.
In the said video, Zhuri can be seen dancing to Cardi B's "Up."
Meanwhile, the 36-year-old professional sports player also took to Instagram on Sunday to share the same video and wrote a funny caption for it.
"Yeah it's officially over for me guys!! I feel bad for whomever my Baby Z decides to bring home first!" he wrote. "Look at my mama face getting it in with her dance instructor/teacher Ms. @candice. After they end their scheduled routine [sic] session she allows a freestyle and Zhuri pick that song. She would!"
Many other celebrities and NBA players, including basketball player Kyle Kuzma and the singer Monica, gushed over 6-year-old Zhuri and showered the dance video with love in the comment section.
Cardi B recently came under fire for her explicit "WAP" performance for the 63rd Annual Grammy Awards. Fox News host Tucker Carlson noted Monday that such performance was "intentionally trying to degrade our culture and hurt our children," reported The Daily Beast.
His co-host Candace Owens said, "Virtually, what we were looking at last night was a lesbian sex scene being simulated on television, and this is considered feminist."
Before Meghan Thee Stallion and Cardi B went on stage during the awarding ceremony held Sunday, Grammys host Trevor Noah made an announcement. "If you have small children in the room, just tell them it's a song about giving a cat a bath," he said as per USA Today.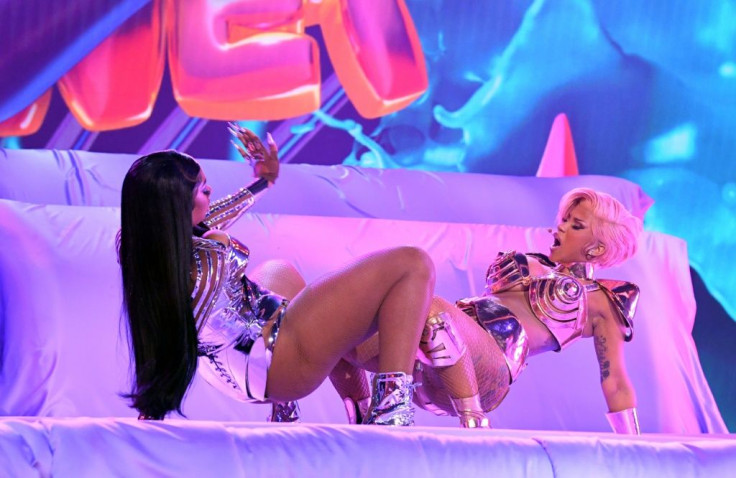 © Copyright IBTimes 2023. All rights reserved.