Cardi B Set To Release New 'Press' Single On Friday
Fans of Cardi B are in for some new music from the rapper as she made the announcement this week that she is releasing her next big single. Cardi B left some clues about the new music in three Instagram posts that were posted on Monday.
In one Instagram post, Cardi B revealed that her new single "Press" will be released on Friday. The post showed Cardi B in a leopard print coat with handcuffs around her wrists, reaching around her neck. The caption read, "PRESS SINGLE AND OFFICIAL ART WORK DROPS THIS WEEK ON 5/31!!!"
It is anticipated that "Press" is the first song to drop from her new album. Cardi B won a Grammy for Best Rap Album for her 2018 album "Invasion of Privacy."
In a second Instagram post that has since been deleted, Cardi B left a haunting message for fans about her "Press" single with a picture of serial killer Aileen Wuornos, Entertainment Weekly reported. Wuornos was a former sex worker that was sentenced to death for the murder of seven men. She claimed that she killed the men in self-defense and was executed in 2002.
A third Instagram post shows Cardi B in a courtroom with her hand on a presumable bible, still wearing the leopard print coat and oversized rose-colored sunglasses. The caption read, "PRESS"single" drops FRIDAY!"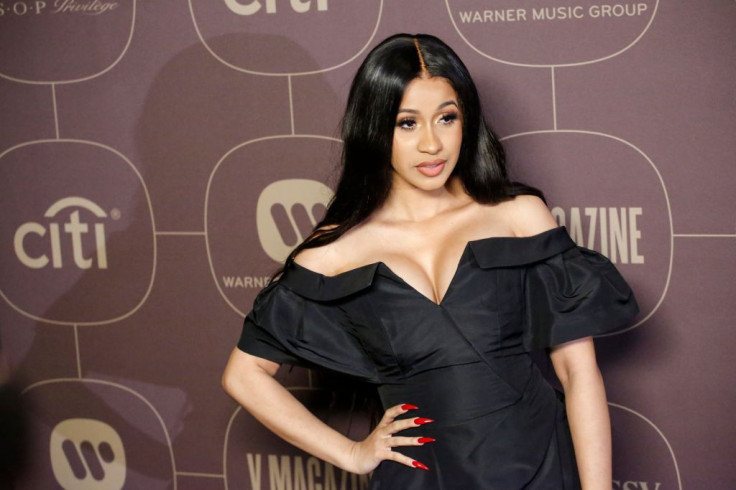 © Copyright IBTimes 2023. All rights reserved.