Cardi B Shares NSFW Exchange With Husband Offset Amid Cheating Allegations Against Migos Rapper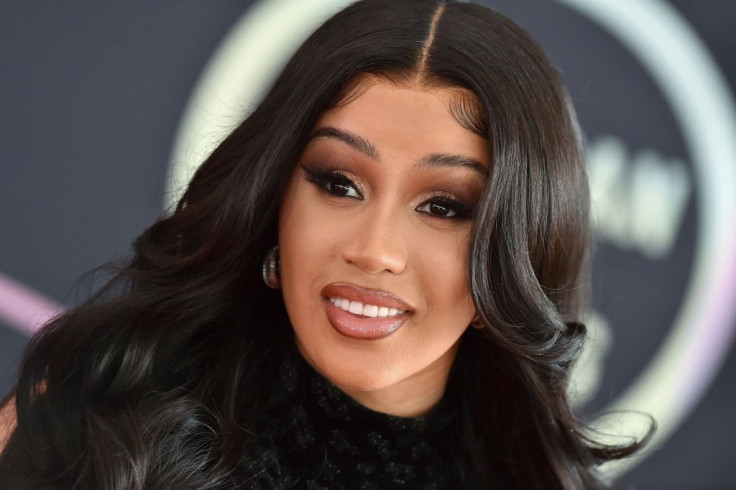 KEY POINTS
Cardi B shared steamy texts with Offset in response to the accusations her husband cheated on her
In a separate tweet, Cardi flexed the first time her husband told her he loved her
The netizens have mixed opinions about Cardi showing off her sweet exchange with Offset's online
Cardi B responded to the rumors about her husband Offset's infidelity by sharing the explicit messages they sent each other when he was away.
There are rumors that the Migos rapper has been unfaithful to the "WAP" hitmaker. The speculations started when a troll reposted a meme of SpongeBob Square Pants looking at a phone while grinning with a caption that read, "Man eat that d--k." The netizen who shared the meme wrote, "This is how @OffsetYRN be w/random women when @iamcardib be away from home."
Cardi responded to the troll by sharing the intimate messages she and Offset sent each other when he was away.
"Let me stop cause [sic] I know you getting horny lol," Cardi, 29, wrote to Offset, 30, who is saved as "Hubbington" on her phone, Page Six reported. The pair's explicit exchange continued. The post has since been deleted but not before her fans were able to grab screenshots of the couple's steamy text exchange.
In a separate post, she flexed the time Offset told her he loved her.
"I remember the first time Set told me he loved me .......I called all my 15 friends right after," she tweeted.
The tweet received mixed responses from the netizens. Some were impressed, while others did not believe Cardi because they were convinced that Offset cheated on her.
"Hottest Power Couple!!" a fan commented with Cardi and Offset's photo.
"But when did he start showing you that he loved you? Saying it then cheating with 50 people after it's not love boo. Weird flex," another wrote.
In August, there were rumors that Offset cheated on Cardi with her fellow rapper Saweetie. The Twitter user, who identified themself as a Nicki Minaj fan, brought the issue up to her stylist. However, the user already made the account private after attempting to antagonize Cardi. The netizen also asked Cardi when she was going to pay up one of her legal cases relating to a bar fight that turned physical in 2020, Complex reported.
"Why you lying on me and those girls for I have a [sic] open case EVERYTHING IS PUBLIC offering money will not benefit me and actually get me in real trouble you making up anything cause you decided to come for me after coming out of jail for stealing 3k worth of clothes," Cardi tweeted.
In September 2020, Cardi filed for divorce from Offset following infidelity rumors. She stated that their marriage was "irretrievably broken."
They reconciled a month after she filed for divorce. She confirmed they were back together after accidentally posting a topless picture and said she was with Offset at the time.
"Listen y'all, I'm just a crazy b---h," she was quoted by Page Six as saying after they reconciled. "You know how I be arguing with y'all on social media? That's exactly how we are, between me and my man. So when people be saying I be doing s–t for attention, with this and that, no, I'm just a crazy b---h."
She admitted that there were days when she was happy and days when she was not, and she started missing her husband, who was also her best friend. She said it was difficult not talking to Offset and "it's really hard to have no d--k."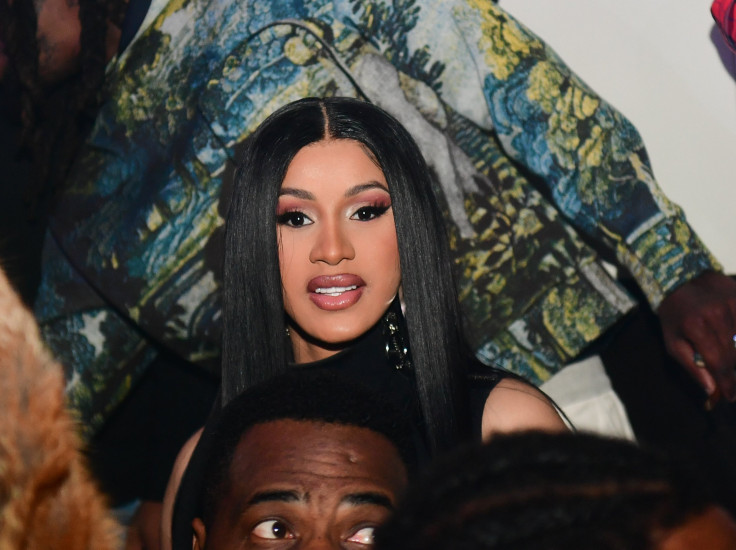 © Copyright IBTimes 2023. All rights reserved.