Carrie Underwood Pregnancy Update: Country Singer Talks Baby Names; When Is She Due?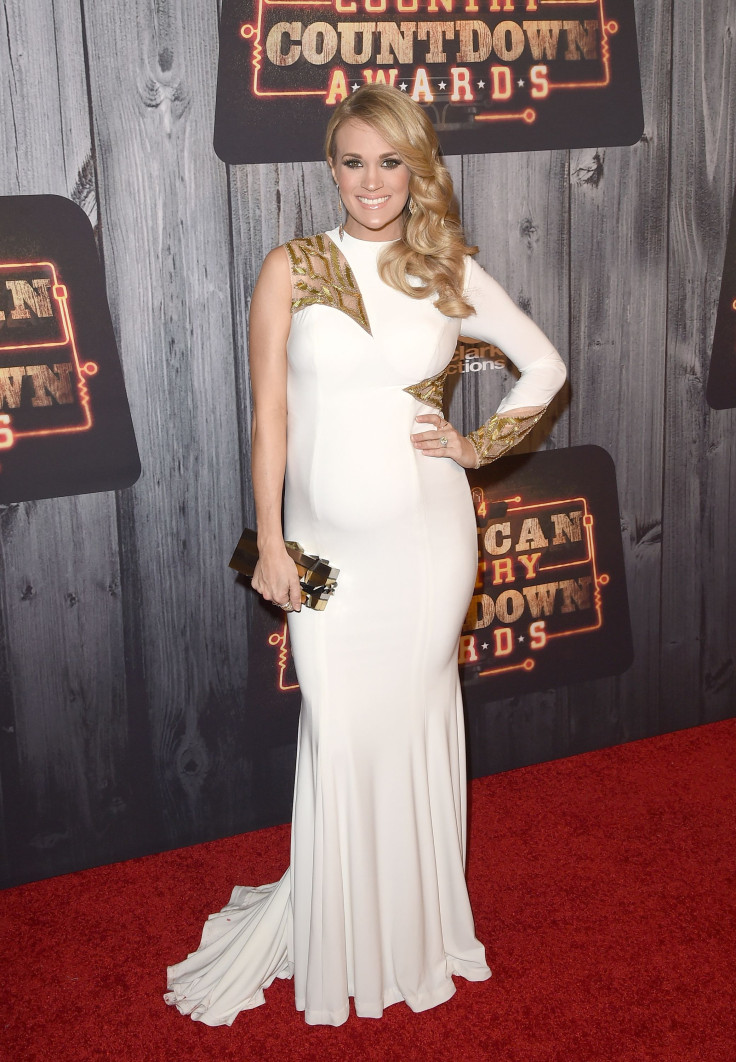 It's getting down to the wire for Carrie Underwood's pregnancy. With just a few months to go until she welcomes her first child with husband Mike Fisher this spring, the country star claims she isn't even close to deciding what to call her baby boy.
"We don't have a baby name," Underwood, 31, admitted to People magazine. "We need to lock that down here pretty soon."
Despite her lack of planning when it comes to picking out the perfect baby name, the country star did admit she and her 34-year-old hockey pro husband have tossed around possibilities. "We joke a lot about funny things that go with Fisher, but that's not some family name that I have had to be like, 'No! That's terrible!' " she said.
While the "Waiting All Day for a Super Bowl Fight" singer said she is excited about meeting her son, she admitted she is equally thrilled about getting back her post-baby body. "I've been saying it's been on loan for the past few months," Underwood said. "I'm excited to take it back."
While Underwood waits to reclaim her body, she is basking in the adventures of pregnancy, calling the entire experience "really beautiful." "Even when I feel pretty large, it really is such a miracle and such a beautiful thing," she said.
The theme of parenthood has found its way into Underwood's music. In a behind-the-scenes look at her new music video, "Little Toy Guns," on People TV, she revealed that the song is centered on a little girl's emotional upbringing. Underwood even invited a familiar face to star in the video, her "Sound of Music Live!" co-star, Grace Rundhaug, 8.
"Whenever I was trying to think of the types of things I wanted to see in this video, I just saw her face. She'd be the perfect little girl in the song and in the video," Underwood said.
"I was so excited I was in tears because I really missed her," Grace told People TV of learning she would work with Underwood again.
Underwood announced her pregnancy last fall on Instagram. In November, while onstage at the 2014 Country Music Association Awards, the Grammy-winning singer confirmed she is expecting a boy.
© Copyright IBTimes 2023. All rights reserved.