Casey Anthony Verdict: Black or White, How Does It Matter?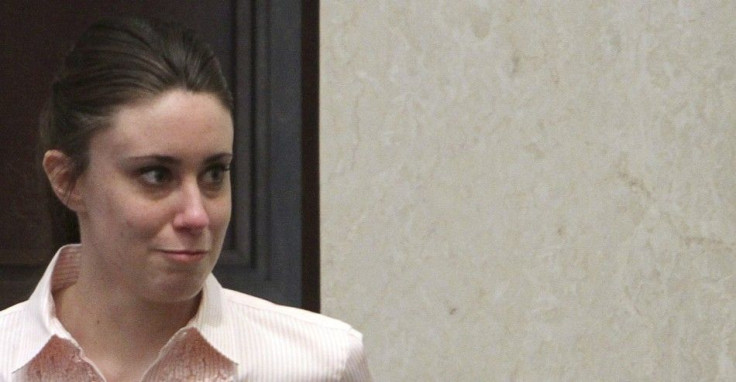 Casey Anthony, the 25-year-old Orlando, was reportedly tearing up after she heard the not guilty verdict on Tuesday evening.
The seven-woman, five-man jury delivered the verdict at 2:15 p.m. on Tuesday, finding Casey Anthony not guilty of all counts except for providing false information to law enforcement officers.
Even as the defense team cheered in jubilation inside the Orange County court house, agitated people outside erupted in anger. People expressed their fulsome anger in social media.
Despite presenting a mountain of circumstantial evidence against Casey, the prosecution failed to convince the jury that there indeed was damning physical evidence to prove that Casey was guilty of homicide.
The murder of infants and small children is relatively rare. According to data from the FBI, of the nearly 14,000 U.S. homicide victims from 2009, "only" about 500 were children aged four or below – and a little more than half of those kids were white. For virtually all other age groups, the number of black murder victims typically equal or exceed the white number.
Still, none of those killings, assuming the majority were investigated by police and trials conducted, generated the type of interest the Anthony case has.
Some have raised the question whether the Jury would have let them go if they were Black. If she were black teenage single mother, then she would have been convicted. But plenty of other whites who killed their children are also convicted.
Diane Downs was just as sensational and unsympathetic; who shot her three children, killing one, and then told police a stranger had attempted to carjack her and had shot the children. She was sentenced to life in prison.
But according to statistics from deathpenaltyinfo.org, there are some interesting facts about death sentences:
*A total of 167 death sentences have been imposed upon female offenders from 1973 through late-2010, which is just 2 percent of all death sentences during the time period.
*Out of 167, white offenders scored 110 and Black offenders scored 42 only, while Latin offenders and America Indian offenders were 11 and 4 respectively.
*The annual death sentencing rate for female offenders during the last decade has averaged four per year.
*The most recent execution of a female offender was that of Teresa Lewis in Virginia on September 23, 2010.
* Of the 167 death sentences imposed since 1973, only fifty-five women remained under sentences of death in eighteen states and under federal jurisdiction as of late 2010, which comprise only 1.7 percent of the approximately 3,261 persons currently on death row.
*Out of 55, 35 were white offenders and 11 were Black offenders, while Latin offenders and America Indian offenders were 8 and 1 respectively.
*Currently on death row are 24 women who killed their husbands or boyfriends, and another 11 women who killed their children. One other woman killed both her husband and her children, and three other women killed a young niece, nephew, or child in their care. These 29 women account for over half of the 55 women now on death row.
© Copyright IBTimes 2023. All rights reserved.