Casey Anthony's Parents Counter Sue Over Family Home Foreclosure, Reportedly Owe $129K In Missed Payments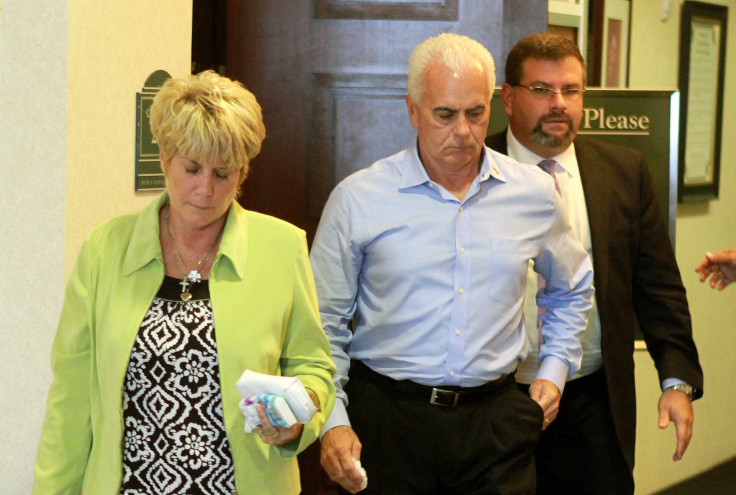 George Anthony and Cindy Anthony — the parents of Casey Anthony, who was acquitted of the 2008 murder of her 2-year-old daughter, Caylee Marie Anthony — filed a lawsuit this week against a bank that issued a foreclosure notice on their Florida home in April.
According to U.S. Bank, the couple owes nearly $129,000 plus interest on the home and hasn't made a payment in more than six years. Caylee Anthony lived with her mother and grandparents at the home at the time of her death.
The couple filed the lawsuit Monday in the Orange-Osceola Circuit Court, the Orlando Sentinel reported Thursday. The lawsuit alleges that the couple fulfilled the terms of a settlement agreement reached in 2015, adding that U.S. Bank "willfully ignored" the previous agreement, according to records reported by the paper.
Read: Casey Anthony's Parents About To Lose Family Home In Foreclosure
The lawsuit claims that George Anthony and Cindy Anthony were not notified by U.S. Bank that they had failed to meet the terms of the settlement before a foreclosure notice was issued, according to the Sentinel. Cindy Anthony is reportedly listed as the owner of the Orange County property.
The Orlando Sentinel reported details of the complaint about the foreclosure earlier this month. It states that Cindy Anthony, mentioned as "borrower" in the complaint, "defaulted under the note and mortgage by failing to pay the payment due January 1, 2011 as modified by the loan modification agreement, and all subsequent payments."
It further stated that the couple owes the bank "the unpaid principal balance of $128,852.06 that is due on the note and mortgage, together with interest from December 1, 2010."
George Anthony and Cindy Anthony reportedly maintain no contact with their daughter, who was accused in 2008 of killing Caylee Anthony using chloroform and disposing of the child's body in woods close to the family's home.
Read: Nancy Grace Speaks Out Following Casey Anthony Baby Drama
Following a six-week trial in 2011, Casey Anthony was found not guilty of first-degree murder, aggravated child abuse and aggravated manslaughter of a child. During an interview with Dr. Phil McGraw not long after their daughter's acquittal, the couple revealed that neither knew for certain whether Casey Anthony killed the toddler.
"Truthfully, to this day, I don't know, to be honest," said Cindy Anthony.
"Do I want to believe that Caylee was back there? I don't want to believe it, but I'm going by what investigators have told me," George Anthony said. "All I know is that Caylee is not with us anymore."
The couple's attorney, Mark Lippman, did not immediately return International Business Times' request for comment regarding the lawsuit.
© Copyright IBTimes 2022. All rights reserved.
FOLLOW MORE IBT NEWS ON THE BELOW CHANNELS