'Castle' Season 7 Spoilers: 'Devious Maids' Actress To Guest Star In Episode 3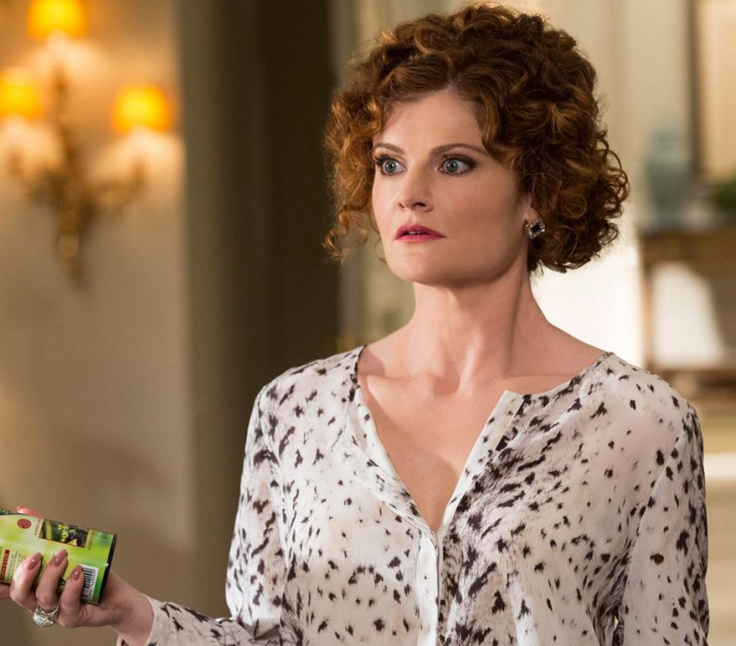 "Castle" is getting another guest star for Season 7 as the show prepares for its Sept. 29 premiere. Earlier this week ABC announced that Marsha Stoller would guest star as at the President of a candy company in an upcoming episode and now Rebecca Wisocky is joining the cast.
Wisocky, best known for her role as Evelyn Powell on "Devious Maids," will appear in the third episode of "Castle" Season 7, titled "Clear & Present Danger." She will play Dr. Elena Sarkov, a chief scientist Castle and Beckett will consult when a pool shark is killed by a seemingly supernatural force, according to TV Guide.
Both Stoller and Wisocky's guest roles hint at a return to the case-an-episode formula fans are used to with "Castle." The end of Season 6 abandoned that formula in favor of more overarching plot arcs like Castle and Beckett's planned wedding and the hunt for Bracken. The finale episode was essentially a 45 minute screwball comedy before the shocking ending. However, "Castle" seems to be getting back to what it does best.
The ABC crime drama will have some questions to answer first. Fans know Castle wasn't killed, but who ran his car off the road? And is there any hope now for the Castle and Beckett wedding? Fans will find out when Season 7 premieres with "Driven" on Sept. 29 on ABC.
Are you excited for "Castle's" guest stars for Season 7? Tweet your thoughts to @Ja9GarofaloTV.
© Copyright IBTimes 2023. All rights reserved.