Is 'Catfish' Fake? Find Out How The MTV Docuseries Works Before The Season 6 Premiere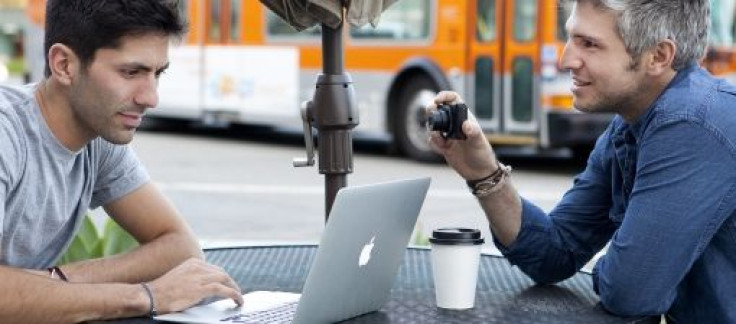 MTV's "Catfish" has been pulling viewers in for six seasons with compelling storylines of love and deception. Hosts Nev Schulman and Max Joseph help connect hopeless romantics with online loves.
The unusual situations the "Catfish" hosts find themselves in have some questioning how much is true. A new season of the MTV docuseries kicks off on Wednesday, but before we dive into fresh dating mysteries alongside Nev and Max, let's take a look at how the show works.
To be on "Catfish" those assuming a fake persona and those in search of phonies need only apply. The application asks a series of simple questions — your name, email, phone number, etc. — before diving into the nitty-gritty. Hopeful "Catfish" participants then explain their situation in depth and submit any photos tied to their case.
According to Vulture, the person doing the catfishing is usually cast first. The application to be on "Catfish" reflects that fact. The first question asked is whether you've got a secret to confess before asking if you're looking for an online lover. Executive producer Marshall Eisen suggests the catfish are "looking to unburden themselves."
"It's not always the case, but it probably happens more than people realize," he said.
Everyone you see on an episode of "Catfish," whether they're the guilty party or the searcher, signs a waiver. Producers get in touch with the catfish, the person looking for them and everyone else ahead of time. They do background checks and take other measures to make sure all parties are willing to appear on "Catfish."
That said, when the time comes to admit their guilt a lot of people change their minds. It has happened before in episodes of "Catfish" and will happen again. Eisen said the crew tries to wait the person out, but doesn't force anyone to do anything they're not comfortable with. He admits they "never know 100 percent sure if the catfish is going to go through with this."
The only people out of the loop during any given episode are Nev and Max. The pair may seem like experienced detectives, but they're far from it. Their searches can take a long time and sometimes lead them nowhere. For producers, that's part of the process.
There have, without a doubt, been some questionably real moments in the show's run. It appears, however, that "Catfish" is as authentic as possible. Even past participants have vouched for the show.
A Reddit response from someone claiming to have participated in the show supports Eisen's claims. The user said there was no script, but admitted he or she had been in touch with producers. The Redditor did say that the "Catfish" preparation process did, in a way, shape how things unfolded.
"The interactions between Nev, Max, and the participants are all mostly organic," the post read. "They want the cameras rolling any time there could be show related chat. This being said each person involved works with various producers for the months leading up to the show to develop a trail on how they will find the catfish."
The poster said Nev and Max's investigation "would be impossible" without an outline. He or she added that the infamous phone number look up they do is "the most scripted" part of any "Catfish" episode. It is reportedly done for the sake of storytelling, creating an obvious lead.
"Catfish" Season 6 premieres on MTV on Wednesday at 8 p.m. EST.
© Copyright IBTimes 2023. All rights reserved.