Cathriona White's Mother Sues Jim Carrey, Alleges Comedian Of Giving Late Daughter STDs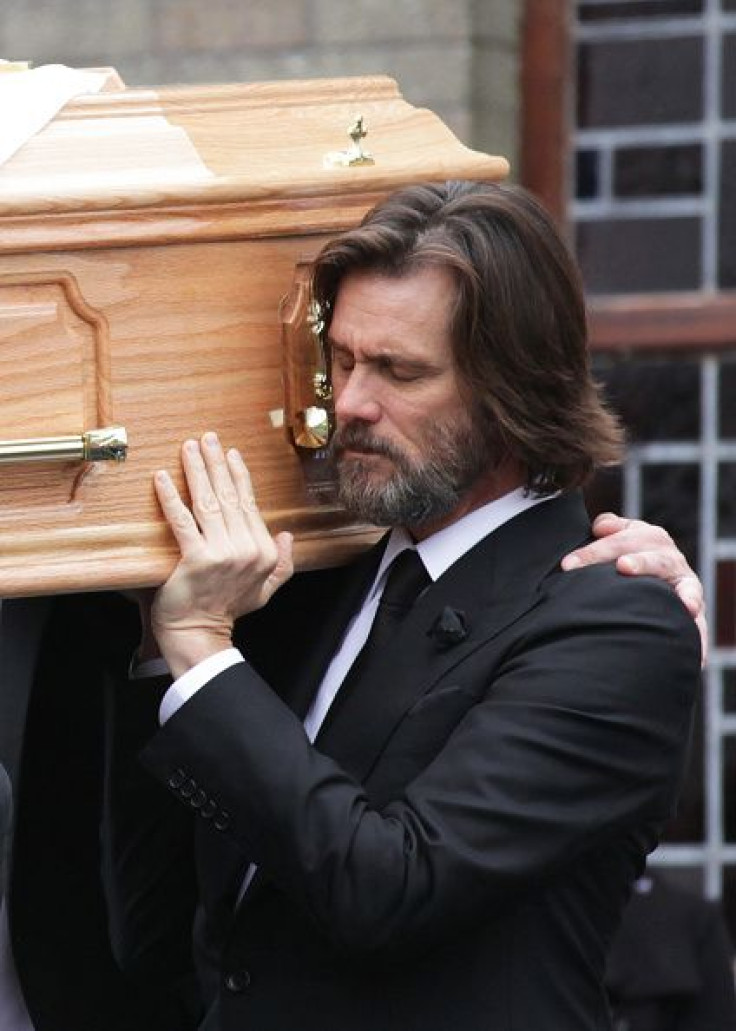 Brigid Sweetman, the mother of Jim Carrey's deceased former girlfriend Cathriona White, is filing a wrongful death lawsuit against the actor, according to Us Weekly. Sweetman is also seeking damages for violation of the drug dealer liability act.
Sweetman, who is suing Carrey after White's husband, Mark Burton, filed his own wrongful death lawsuit last month, is accusing the actor of providing her daughter with prescription drugs and giving her sexually transmitted diseases, according to legal documents picked up by the magazine on Tuesday. Carrey had denied Burton's allegations, saying it was only a ploy to extort money from him.
Carrey, who was in an intermittent relationship with White before she died September last year, is also being accused by Sweetman of being verbally abusive to her daughter.
White, a make-up artist, died after overdosing on prescription pills, which the Los Angeles County Coroner's office ruled to be a suicide. She was 28.
"This is a case about defendant Jim Carrey abusing Plantiff's daughter, Cathriona White, and then proceeding to provide Ms. White with illegal drugs that ultimately led to her tragic death," read the document. "Carrey's abuse included, but was not limited to, Carrey giving Ms. White three STDs without warning her … lying to her about it, 'dumping' her out of concern for saving his own carefully crafted public image, calling her a 'whore' and shaming her, and then using his high-priced Hollywood lawyers and 'fixers' to intimidate and threaten her in an effort to silence her."
Sweetman sent a statement to Us Weekly, saying, "Jim Carrey should be ashamed of what he did to my daughter." She added, "And he should be ashamed for how he has used his Hollywood attorneys to badmouth Cat's husband, Mark, with the hope that nobody will hold him responsible for what he did."
White was married to Burton from 2013 until her death. Although she was married to Burton at the time of her death, they were an estranged couple and she was set to file for divorce in December last year, according to the Daily Mail.
White, who had separated from Carrey shortly before her death, wrote a suicide letter addressed to him, E! News reported.
"I'm just not for this world," the letter read. "I've spent 3 days now in disbelief that you're not here. I can go on brokenhearted and try to put the pieces back. I could, I just don't have the will this time. I'm sorry you felt I wasn't there for you. I tried to give you my best part."
"I don't really know about burial or that sort of thing. You are my family so whatever you choose will be fine. Please forgive me. I'm just not for this world," she wrote.
Carrey was a pallbearer at White's funeral.
© Copyright IBTimes 2023. All rights reserved.