Cats Wearing Tights Becomes 'Purrfect' New Feline Fashion Statement On 'Meowfit' Tumblr [PHOTOS]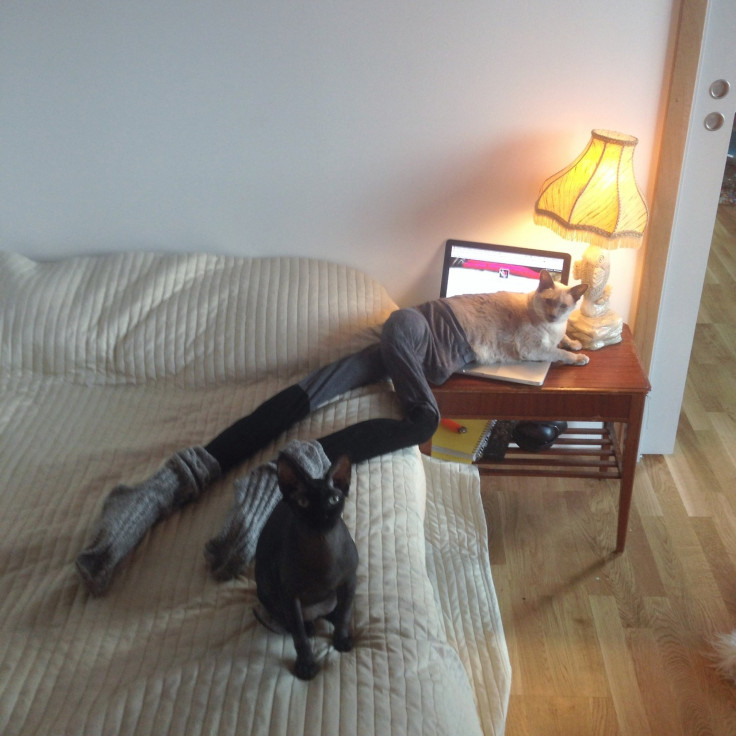 Move over, dogs wearing pantyhose – your feline nemeses have found the purrfect way to upstage you.
In an increasingly popular Tumblr featuring felines in tights -- aptly named "Meowfit of the Day" -- a cat named Gucci is seen dressed in a variety of colored tights, shoes and socks.
Gucci's owner, Katja Wulff, and her boyfriend, Dan, live in Gothenburg in Sweden. Speaking to Metro UK, the couple says Gucci's brothers, Iggy and Zappa, won't put up with playing dress-up; only 16-year-old Gucci will don leggings and live up to his name.
The grey feline is "like a blob that we can place everywhere we want, and she just stays put and purrs," Wulff says of Gucci, adding that the couple has been dressing up the cat for quite some time. The tights are part of Gucci's evolving style, the owners say.
"The tights thing was just another thing we wanted to try. And Gucci didn't mind at all," Wulff said. "[The blog] seems that it has put a smile on many people's faces, and that's really fun for us to see."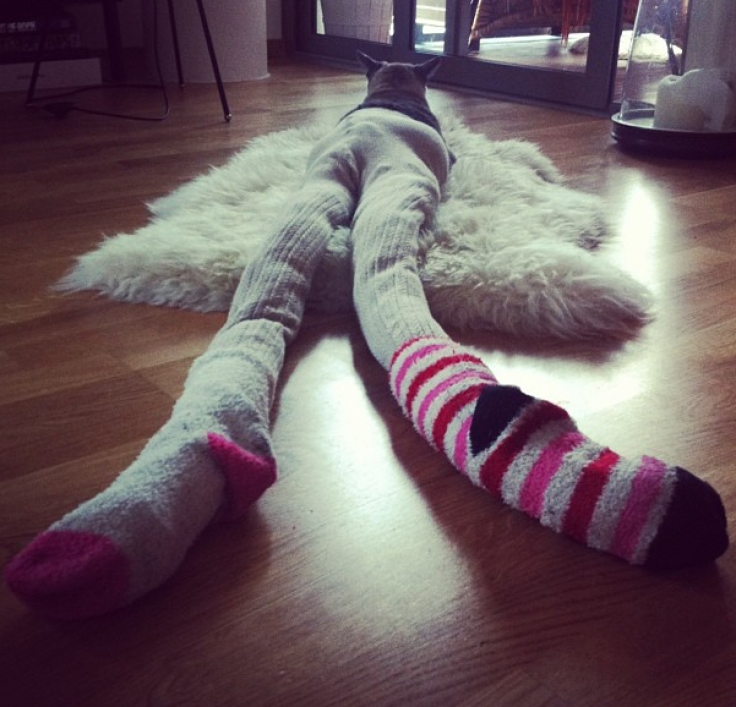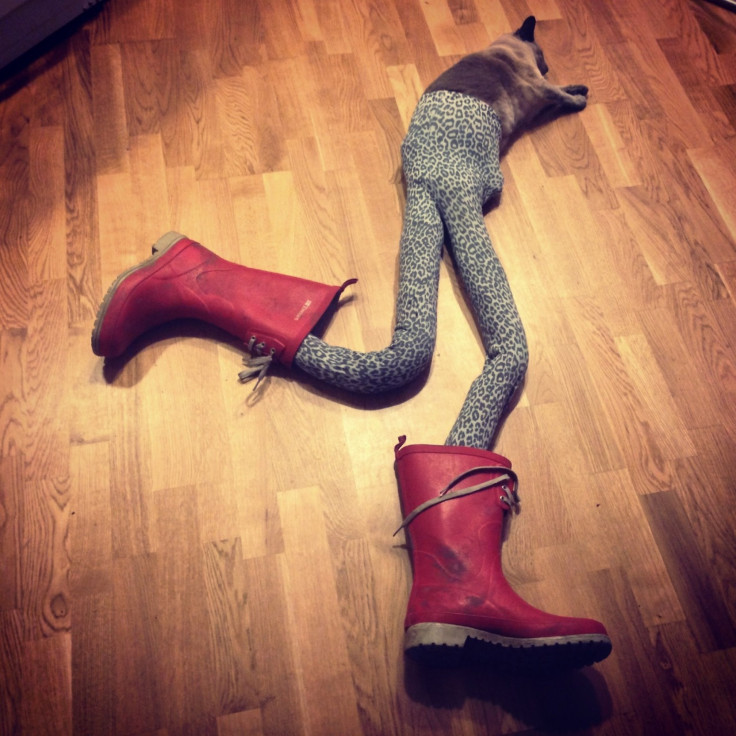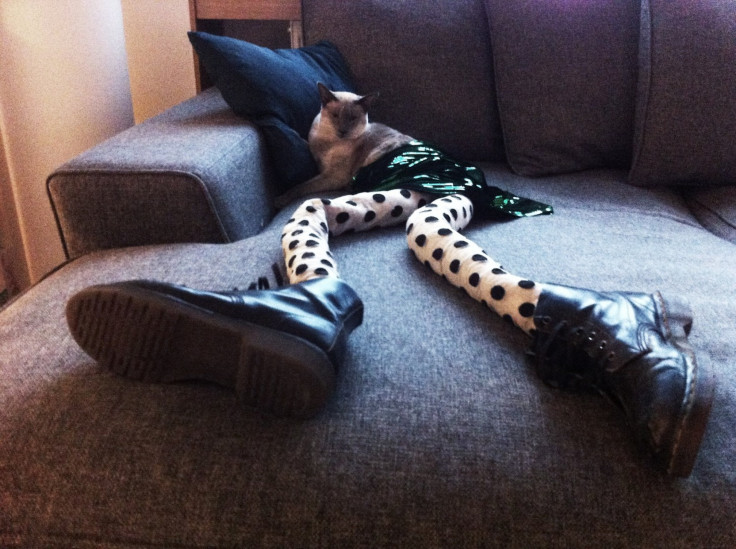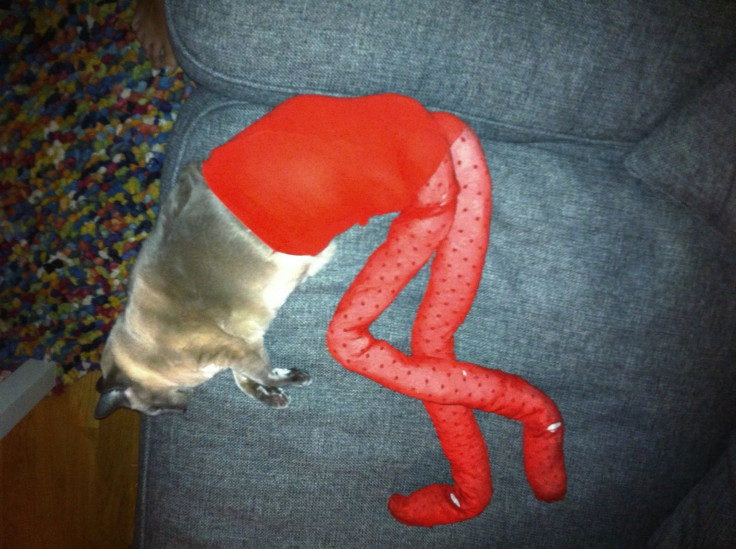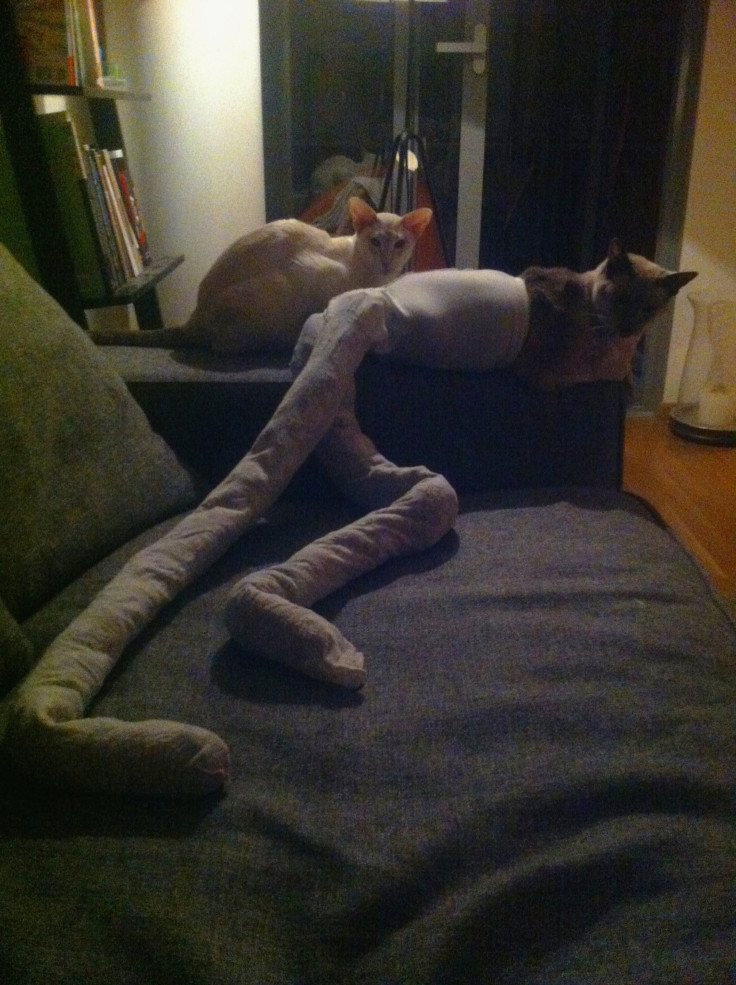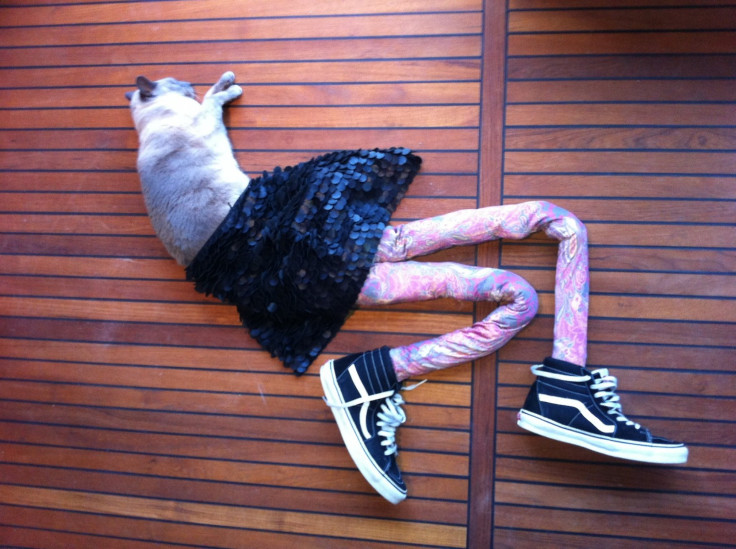 FOLLOW MORE IBT NEWS ON THE BELOW CHANNELS