Cee Lo Green 'The Good Life' Cancelled By TBS Following Controversial Tweets About Rape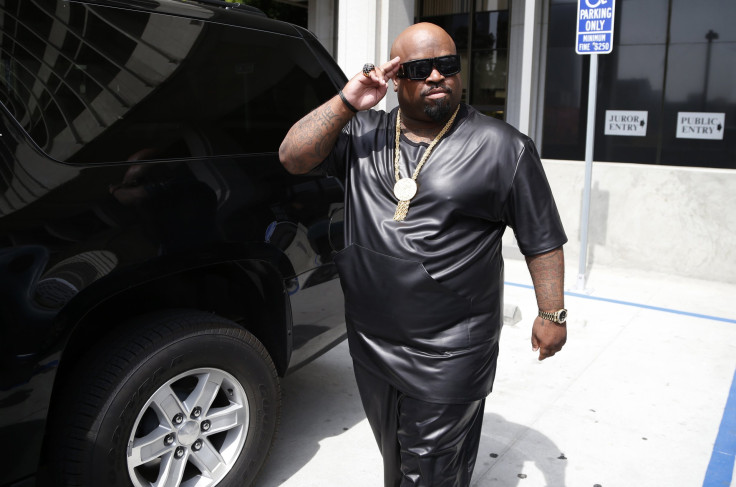 TBS is saying "forget you" to Cee Lo Green. It's been a rough week for the singer, and things aren't getting any better with news that his TBS reality show, "The Good Life," has been canceled after one season. The announcement from the network comes days after Green caused a stir with controversial tweets regarding rape accusations he was dealing with in court.
"The Good Life" followed Green's life and aired for six episodes earlier this summer. TBS has not yet given a reason for the cancellation, but the proximity to Green's rape comment controversy has many fans putting two and two together. Just hours before the TBS decision, Ultraviolet, a women's rights organization, petitioned the network for the show's cancellation. TBS has already erased the show's page from its website.
Green caused outrage earlier this week for a series of tweets expressing some distasteful opinions about rape, most egregiously suggesting that a woman must be conscious to be raped and that "women who were really raped remember." The tweets came two days after Green pleaded no contest to drugging a woman with Ecstasy in 2012. The accuser had previously dropped rape charges against him. He later deleted the tweets, posting an apology stating, "I truly and deeply apologize for the comments attributed to me on Twitter. Those comments were idiotic, untrue and not what I believe."
The controversy is not the only reason TBS had to cancel "The Good Life." The show also struggled in the ratings, averaging only 650,000 viewers per episode, well below TBS's primetime average. Green, however, seems to have made the decision easy with his recent troubles.
Does Cee Lo Green deserve a TV show after his comments? Tweet your thoughts to @Ja9GarofaloTV.
© Copyright IBTimes 2023. All rights reserved.