Celebrate Valentine's Day With Friends: Messages, Quotes To Share With Pals On Romantic Day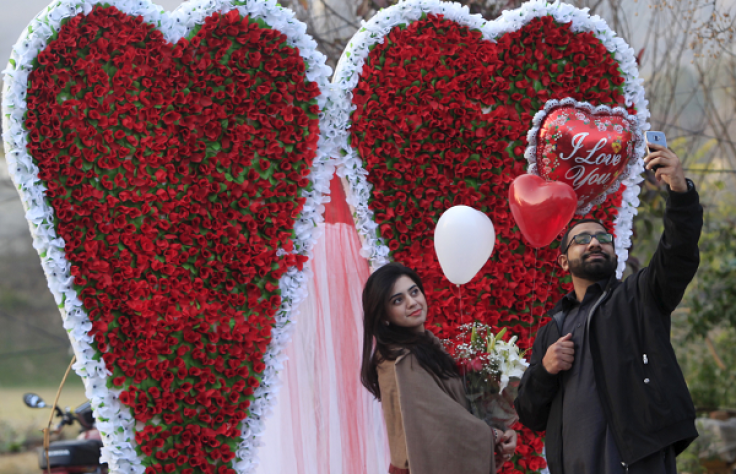 Valentine's Day is just around the corner with several people planning surprises for their better halves. The celebration of Valentine's Day need not be limited to your spouse, boyfriend or girlfriend.
Although the day is about romantic love, you can celebrate it with your friends. The day is perfect to tell your pals that you love them and cherish their friendship. You can celebrate the day by giving your friends presents or arrange a get-together or throw a small party for them.
However, if you are more of an intimate person, you can express your love to your friends by sending messages and quotes or writing them on a greeting card. The following list of heartwarming messages will definitely make your pals' day.
Valentine's Day messages for friends:
You have been my friend through thick and thin. I cannot imagine life without you. I love you my friend. Happy Valentine's day.
Whoever said Valentine's day is only for lovers? I love you my best friend! Happy Valentine's day.
Boyfriends (or girlfriends) come and go, but friends are forever! Happy Valentine's day!
Love comes in all different types. The love of a friend is a valuable treasure. I value our friendship and I'm grateful to have you.
February 14th seems like just as good as any day to tell you that you're an amazing friend.
I don't need the doctor, you are the medicine that brings happiness to my life. Happy Valentine's day.
Life is incomplete without a dear friend and you are the one who completes me. Sending you warm wishes on the occasion of Valentine's Day my dear pal.
A friend like you makes every day special. Happy Valentine's Day my friend!
Valentine's Day quotes for friends:
"All you need is love. But a little chocolate now and then doesn't hurt." — Charles M. Schulz
"If you have only one smile in you give it to the people you love." — Maya Angelou
"A heart is not judged by how much you love, but by how much you are loved by others." — Frank Morgan
"A friendship that like love is warm; A love like friendship, steady." — Thomas Moore
"They invented hugs to let people know you love them without saying anything." — Bil Keane
"I'm like the kid in kindergarten; I really do send valentines to everyone." — Susie Bright
"I do not want horses or diamonds — I am happy in possessing you." — Clara Schumann
"So, fall asleep love, loved by me... for I know love, I am loved by thee." — Robert Browning
© Copyright IBTimes 2023. All rights reserved.