Celebrities Who Support Donald Trump: Foxy Brown And More Stars Who Endorse 2016 GOP Presidential Candidate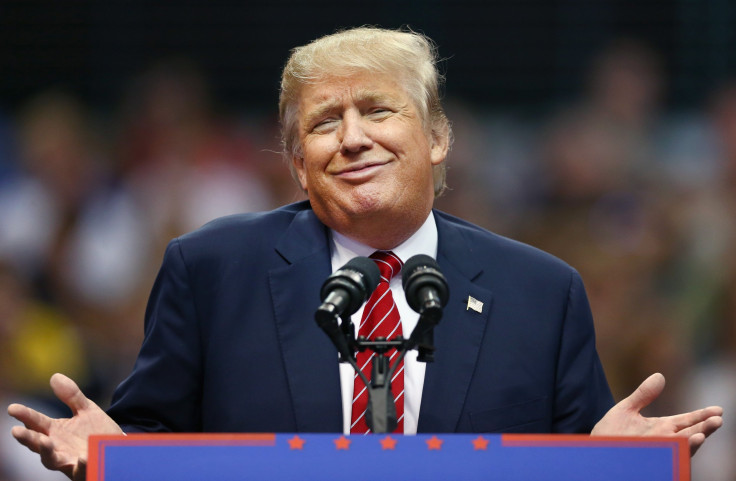 While there are plenty of celebrities who have spoken out against 2016 presidential candidate Donald Trump, there are seemingly just as many who have endorsed him. One example is reclusive rapper Foxy Brown, who shocked people when she offered her support to the controversial New York businessman, but she's not the only one. Continue reading for 14 other stars who support the former "Apprentice" host:
1. Foxy Brown: "I know so many people won't agree with me and will try to change my mind, but I'm a smart girl. I'm excited ... I haven't been this excited in so long," she told the New York Daily News Tuesday. "I know people say he's a racist, but that's just crazy."
2. Kanye West: "I dig his ego," Kanye told the New York Times in January. "I'm not a big ego guy myself, but I believe that's a quality we need in a president. I own several condos in a few of the greatest real estates [sic] guy ever buildings and we have met several times. Always a nice guy in the elevator and has great taste in marble and gold trimmings. America needs more style."
3. Aaron Carter: "Does America want to have a president who FOLLOWS or someone who leads? I vote for @realdonaldtrump," he wrote Feb. 27.
4. Paul O'Neill: The former New York Yankee right fielder attended one of Trump's speeches and nodded when the presidential candidate asked if he had O'Neill's support March 8.
5. Kid Rock: "I'm digging Trump," the rocker told Rolling Stone last month.
6. Tila Tequila: The former queen of MySpace made a YouTube video where she endorsed Trump in October.
7. Azealia Banks: "Ok so, I think I'm ready to admit that I'm going to vote for Donald Trump," she tweeted in the beginning of February. "I think Trump is the only one who truly has the balls to bust up big business. Hilary is too tied in with them, and Bernie has no clout."
8. Jesse James "If I think I'm going to stick my neck out for someone, I want to make sure they're the right guy, and he's definitely the right guy," he said on Fox's "Real Story" in January.
9. Kirstie Alley: "Watching @realDonaldTrump on 60 minutes holding his own with Scott Pelley. Pelley acting like an antagonist a--hat. I like Trump ... fire at will," she tweeted in September.
10. Stephen Baldwin: Trump would make a "great" president "because he's not a politician, and he doesn't care what anybody thinks," he said on "CNN Tonight" in July.
11. Mike Tyson: "He should be president of the United States," the boxer told HuffPostLive in October. "That's what he should be. He should be president of the United States. Why are people mad at the people cause this is who people want to be president?
12. Dennis Rodman: "[Trump] has been a great friend for many years," the former NBA star tweeted in July. "We don't need another politician; we need a businessman like Mr. Trump!"
13. Gary Busey: "I know him personally," the actor told Fox News in September. "I know him professionally. He's a great guy. He's sharp. He's fast. He can change the country after the last eight years."
14. Wayne Newton: "He's been where most of these guys want to be, in terms of riding on his own plane," Newton said in October. "He doesn't have to worry about what hotels he stays in, doesn't have to worry about how his family gets to Hawaii."
15. Jon Voight: "I, Jon Voight can say, without hesitation, that Donald is funny, playful and colorful, but most of all, he is honest. When he decided to run for president, I know he did it with a true conviction to bring this country back to prosperity. He is the only one who can do it. No frills, no fuss, only candid truth," he said in an official statement to Breitbart on March 9.
Follow me on Twitter @mariamzzarella
© Copyright IBTimes 2023. All rights reserved.