Donald Trump Calls Megyn Kelly Crazy As Anti-Trump Ad Highlights Republican's Nasty History With Women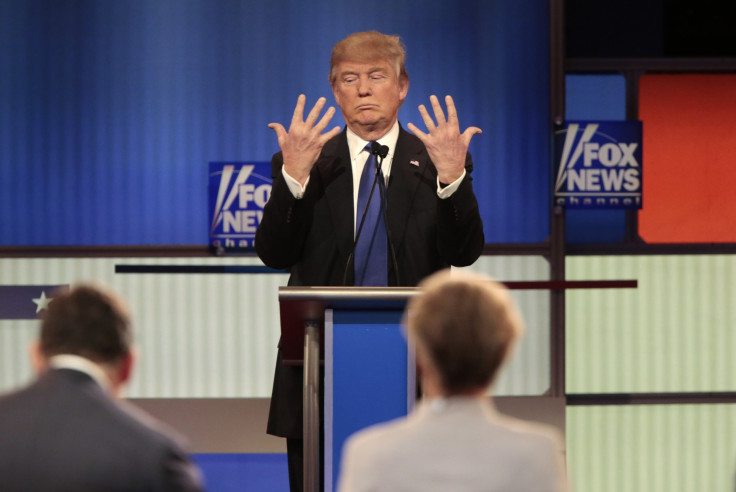 Donald Trump's feud with Megyn Kelly is back on. The Donald called the Fox News host "crazy" Tuesday night as election returns came in from Florida, Ohio and Illinois.
"Can't watch Crazy Megyn anymore. Talks about me at 43% but never mentions that there are four people in race. With two people, big & over!" Trump tweeted Tuesday night before he was declared the winner in Florida. He also reassured a follower on Twitter: "Don't worry, everyone is wise to Crazy Megyn!"
A recent anti-Trump ad shows women reading off insults the New York billionaire has aimed at their sex in recent years. The comments include: "Women: You have to treat them like s--t." and "A person who is very flat-chested is very hard to be a 10."
The ad also reminds viewers of the ups and downs of Trump's relationship with Kelly, whom he seemed to accuse of menstruating when she asked him tough questions during a GOP debate last summer. He also once referred to Kelly as a "bimbo" on Twitter. He later demanded she pull out of a debate ahead of the Iowa caucuses, prompting Fox News to release a statement mocking him. Trump skipped the debate but later seemed to make up with her in a debate earlier this month.
"Nice to be with you Megyn. You're looking well," said Trump at the beginning of the March 3 debate. She responded by playing video examples of times Trump flip-flopped on issues and highlighting lawsuits filed against him over his academic venture, Trump University. Kelly pointed out "there's a class action of 5,000 people," including veterans.
Trump has said he is "going to be really good for women." "Every single poll of every single state that I've won … I lead with women," he said on "Today" Tuesday.
© Copyright IBTimes 2023. All rights reserved.
FOLLOW MORE IBT NEWS ON THE BELOW CHANNELS