CES 2016 After Dark: How Silicon Valley Does Sin City — Casinos, Strip Clubs And All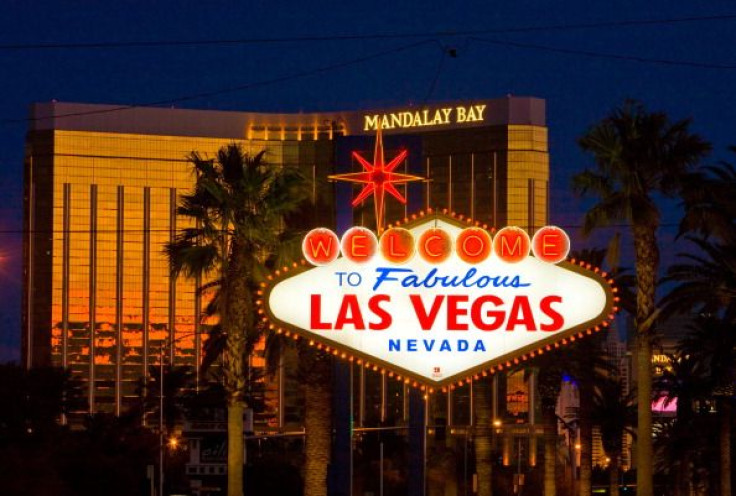 LOS ANGELES — The Consumer Electronics Show is expected to bring upward of 170,000 people to Las Vegas this week. And like pretty much every group making that desert pilgrimage, more than a handful will certainly enjoy Sin City's more primal entertainment options.
The presence of the international technology showcase means venture capital is flowing through the VIP rooms of the city's vast array of casinos and gentlemen's clubs. It also means scores of techies buying tables at nightclubs looking for companionship — or at least something to Periscope. And Peter Feinstein, managing partner of Sapphire, Las Vegas' largest strip club, can't wait.
"This is the biggest week of the year for the gentlemen's club industry," Feinstein told International Business Times.
For those who prefer to party in venues where a dance isn't a transaction, the city's nightclubs are also gearing up with big-name attractions designed for the affluent CES crowd. The nightclub 1 Oak, located at the Mirage resort, is bringing in 1990s hip-hop star Mase and Tropic Beauty bikini models. Rapper T-Pain is headlining Friday night at Light at the Mandalay Bay.
Eli Pacino, managing partner of 1 Oak, said CES brings a "great spike" in business, which makes it worthwhile for clubs to go all out to attract show attendees.
"These are the people that are driven and motivated to improve our everyday lives with new technologies, and with that comes a lot of work in their day-to-day lives," he said. "So when in Vegas, they definitely like to relax and have a good time at our nightclub."
Party Ready
Feinstein said the CES crowd has become noticeably more party-friendly in recent years, which is certainly a change he's welcomed.
"It was a much more tech-oriented crowd in the past that seemed like guys who just came in to get a couple drinks and leave," he said. "Now it seems like it's a bigger audience, people who work for entertainment companies and all sorts of companies who are used to partying in Vegas. It's a much hipper-looking group."
That said, CES is still a tech convention, so while Light is serving up T-Pain and other music acts, the club is also dedicating a large part of its second floor to an interactive virtual reality exhibit for two nights.
Colin Comer, managing partner at Play Management, which runs Light and the Daylight beach club at the Mandalay Bay, said T-Pain has "a great following in the tech world." He also mentioned San Francisco Bay Area DJ E-Rock, who's hosting Saturday night, as someone who's a natural fit for the CES crowd.
"He's not only an amazing DJ, but he's also great friends with a ton of the who's who of Silicon Valley entrepreneurs and tech community," he said.
Reigning Men
The CES crowd is also overwhelmingly male, which can create some challenges for club owners who like to have a healthy gender ratio in their crowds.
"There are plenty of girls in town not here for the convention," Pacino said. "But as you can see, there's a reason why we layered 30 bikini models into our CES event."
Feinstein said the traditional overlap between the CES and Adult Entertainment Expo — which ran on the same week until this year — was a nice marriage of demographics. He said the CES guys used to get a kick out of the porn convention and would often even attend for a day. So this year, part of Sapphire's CES-week promotion is bringing back porn stars, and this year's slate features nights hosted by adult actresses Kleio Valentein and Veronica Vain.
CES' demographics seem exceedingly well suited for the strip club industry — and the top two weekends of the year, for the Super Bowl and college basketball's Final Four, are similarly male-dominated, Feinstein said. The fact that the CES crowd behaves like the Super Bowl crowd may not be the best thing to help Silicon Valley shed its reputation as a fraternity of so-called brogrammers.
However, Sapphire is not ignoring the women of CES. Friday night, Sapphire will be hosting its Men of Sapphire, a Chippendales-type revue. Feinstein said because Sapphire is an adult entertainment venue, the male dancers can personally interact with members of the audience and offer lap dances. So the Chromecast might not be the most popular dongle at CES this year.
Spending Trends
With last year's flat stock market and plenty of geopolitical uncertainty brewing in seemingly every significant consumer market, there appears to be a more cautious mood in Silicon Valley at the beginning of this year's convention than there has in recent years. But Feinstein, Comer and Pacino haven't felt any effect from that so far.
Pacino said the tech industry's ups and downs do eventually translate to their CES spending habits. And the last few years of monster capital raises and successful exits have been good for the club business, allowing 1 Oak to charge more for tables.
"We regularly have tech companies come in to 1 Oak and purchase VIP tables during CES, but when business is good in their industry the table minimums are certainly higher," he said. "High business levels allow for some extra spending money, and while you're in Vegas, it's always exciting to be treated like a VIP."
© Copyright IBTimes 2023. All rights reserved.
FOLLOW MORE IBT NEWS ON THE BELOW CHANNELS