CES 2016 Preview: Autonomous Cars Set To Dominate In Las Vegas Alongside VR, Drones, Wearables And Big TVs
The Consumer Electronics Show has been threatened with relative obscurity as major tech companies like Samsung have moved big launches away from the show, while the likes of Microsoft and Apple avoid it entirely. But this year CES gets its mojo back; 2016 will bring a geek's bounty of autonomous, connected and electric cars; virtual and augmented reality that's almost ready for prime time; more health-focused and useful wearables; the continued rise of Chinese technology companies; and drones, drones and more drones.
Here are the seven biggest trends set to define CES 2016, which kicks off in Las Vegas on Jan. 6:
The Cars of the Future
As cars become less about horsepower and torque and more about the technology inside, CES has become one of the most important showcases of the year for auto manufacturers. It's a sea change in how cars are built and marketed, with technology now the core, rather than an added feature. Connected, autonomous and electric vehicles will all be on display at CES 2016, with some of the world's most talk-about companies in the field looking to make a major impact.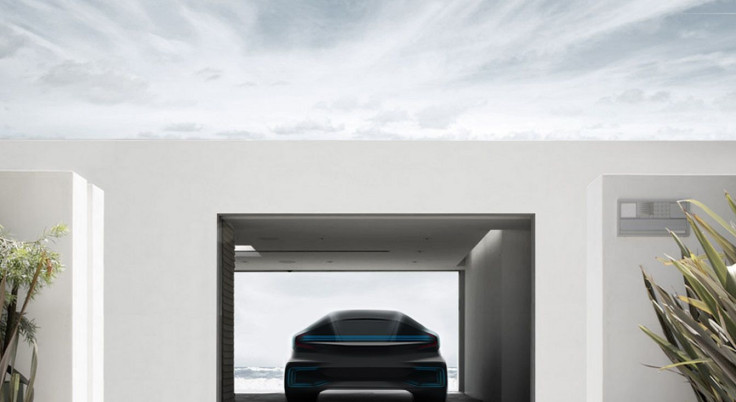 First up will be Faraday Future, the secretive startup based in Los Angeles and backed by a Chinese billionaire. It is set to unveil its first ever concept design on Jan. 4, and while all the company has said so far is that it will be an electric vehicle, it is widely believed to feature autonomous capabilities.
While Faraday Future is a relative unknown, one of the world's biggest automotive companies, Ford, will also be at CES announcing news about the autonomous car it has been testing internally for several years. Among the announcements expected is a partnership with Google to build some of Google's fleet of self-driving cars.
According to documents from the Nevada DMV seen by IEEE Spectrum, Mercedes-Benz is also planning to showcase it autonomous E200 and E300 models due for launch in 2017. Additionally, Hyundai has been granted a license to test its Tucson electric vehicle, which has autonomous capabilities, at CES. Kia, which is partly owned by Hyundai, will holds a press conference that promises to detail the company's "vision and roadmap for fully autonomous vehicles" and it is understood the company will be demonstrating that vision with its Kia Soul electric vehicles.
We are also set to see the latest autonomous concept car from Swiss specialist manufacturer Rinspeed, with the Etos set to feature a foldaway steering wheel and rear-mounted drone that can be launched while driving.
On the electric car front, Volkswagen will be hoping to deflect some attention away from the disastrous emissions scandal in 2015 by launching an electric car at the show, though a keynote by the company's CEO Herbert Diess could be even more interesting.
As well as the big-name manufacturers, we will also get updates from the companies powering the self-driving technology in these cars, with Nvidia holding a press conference on Jan. 4 to talk about "what's next in autonomous driving," focusing on the chips used to handle the intense number-crunching needed to process the videos captured by an autonomous car's cameras. Audi is expected to unveil a self-driving A8 sedan, according to Autocar.
Similarly, Mobileye, the Israeli company that powers some of Tesla's autopilot capabilities, among other manufacturers including Chevrolet and GMC, will be holding a press conference talking about "new developments targeting fully autonomous driving."
A New Reality
Virtual reality (VR) is set to become the biggest trend in computing in 2016, with everyone from Facebook to Sony, Microsoft and Google getting in on the act. Augmented reality (AR) could be even bigger if the highly secretive Magic Leap lives up to the huge hype surrounding it.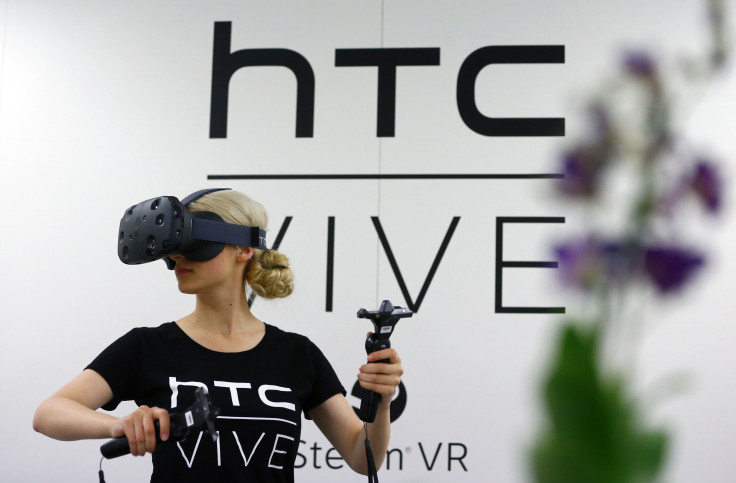 At CES 2016 we may not see big announcements about the Oculus Rift, PlayStation VR or Microsoft's HoloLens, but we will hear from one of the company's looking to make a big impact on the VR scene in 2016 — HTC.
The Vive is a virtual reality headset being developed as a co-production of HTC and Valve Corp. HTC's CEO Cher Wang told Engadget last week that the team behind Vive had made a "a very, very big technological breakthrough" and would announce it at CES. The breakthrough means the Vive's shipping date has been pushed back to April.
As well as announcements from bigger names, there will be dozens of smaller companies launching VR and AR headsets and glasses, including San Francisco-based Osterhout Design Group, which is run by the man who once built gadgets for James Bond and a ceramic gun for Richard Nixon.
Drones Everywhere
As we have seen already, drones are going to be everywhere at CES 2016, including on the back of cars. At CES 2014, there were just four exhibitors in the unmanned systems marketplace. At CES 2016 there will be 27 exhibitors, with the marketplace covering 25,000 net square feet of exhibit space, a 200 percent increase over the 2015 show, indicating just how fast this sector is growing.
Drone Company Investments by Fiscal Quarter | SpecOut
Big-name manufacturers including the world's biggest maker of consumer drones — Chinese firm DJI — will be showcasing their latest products on the show floor.
With the Federal Aviation Administration's drone registration site going online this week, it is clear that drones are going to be big business in 2016. As well as dozens of new models, one of the most interesting areas of development will be technology that extends the range of these unmanned aircraft.
To that end, U.K.-based Intelligent Energy has announced it will demonstrate a hydrogen fuel cell range extender that allows for longer flight times. "Even with advanced batteries, [a drone's] value is limited. For commercial use, they need to offer better flight times and range," said Julian Hughes of Intelligent Energy. "That will all become possible with the release of our range extender platform."
There is also a series of four conference sessions focusing on drones, their development, benefits and how to regulate their use.
China Rising
When Hisense took over the massive booth Microsoft vacated on the main CES show floor in 2013 it marked the beginning of a major shift in power. The booth is located in a prime position just inside the central hall of the Las Vegas Convention Center and directly across from Intel; while not the biggest stand at the show, it is one of the most seen.
CES 2015 was seen as the coming-out year for Chinese tech companies, with Hisense, Lenovo, ZTE and TCL all making a big push to demonstrate to the U.S. market that their technology was as good as anyone else's.
At CES 2016 the Chinese invasion is even more widespread. From the world's biggest consumer drone manufacturer DJI to the Chinese-backed Faraday Future, we are going to see China's influence everywhere in Las Vegas.
Indeed the man bankrolling Faraday Future is billionaire Jia Yueting, who owns LeTV, known as the "Netflix of China" but which also makes smartphones and TVs. Coincidentally (or maybe not), LeTV is set to make its CES debut in 2016 launching the world's largest 4K TV in Las Vegas.
While we won't see Samsung, LG or Apple launching smartphones at CES 2016, what we will see if a significant move by two of China's biggest smartphone brands — ZTE and Huawei — to make a big push into the U.S. market. ZTE is already making significant inroads into the market following a successful marketing push in 2015 including sponsorship of a number of sports teams, and it is planning to announce its latest efforts in Las Vegas.
Of even more interest is Huawei. To date the company has had no success in breaking into the smartphone market in the U.S. due to lingering concerns over the security of Huawei's products. However, at CES 2016 the company will announce that it plans to bring its Honor sub-brand to the U.S. in 2016, hoping the new name and budget pricing will help it make an impact on one of the most lucrative smartphone markets in the world.
Smarter Wearables
The wearables craze has been around for a couple of years now, but no one is really sure where the future lies. With the cost of hardware dropping quickly (Xiaomi will sell you a perfectly decent fitness tracker for $14), the value of this industry is surely in the ecosystem.
To that end it will be interesting to see what the world's leading wearables company, Fitbit, has to say when it kicks off Press Day at CES 2016 with its inaugural press conference at the event. CEO James Park will discuss "some exciting news that is sure to ignite the world of health and fitness in 2016."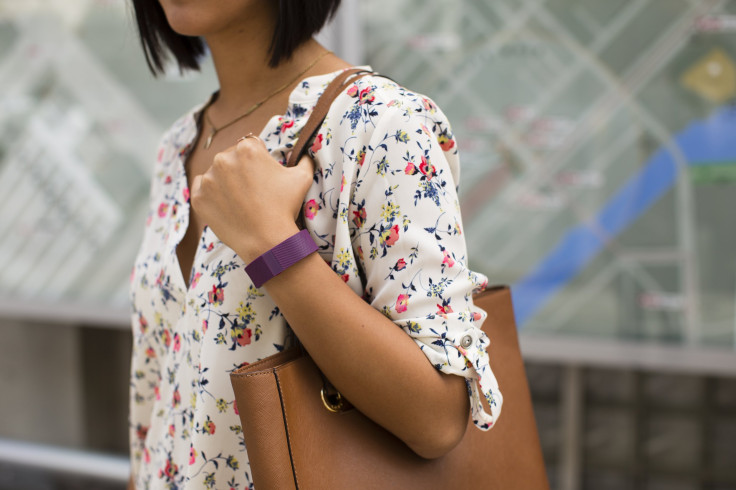 Make of that what you will, but my guess is we will see a new Fitbit Fire product launched along with a road map for how Fitbit will leverage the data it collects from its millions of customers and possibly an announcement about partners the company is working with to extend its ecosystem.
One of the trends expected at CES 2016 is that of health-focused wearables, with companies like Withings set to unveil a number of products that will fit into its ecosystem of connected health products, which includes a smart blood-pressure monitor.
Also expect to see more smartwatches than you can shake a stick at — including a new Pebble smartwatch — and an array of fitness trackers promising to monitor everything from the steps you take to the number of times you go to the bathroom.
Bigger, Brighter and More Expensive TVs
Televisions have always been a huge part of CES and 2016 will be no different. Expect every manufacturer to claim it has the biggest and best 4K TV on offer, while attendees will continue to stand goggle-eyed at the demos of the super-ultra-high-definition televisions that we will be using, say, 20 years from now.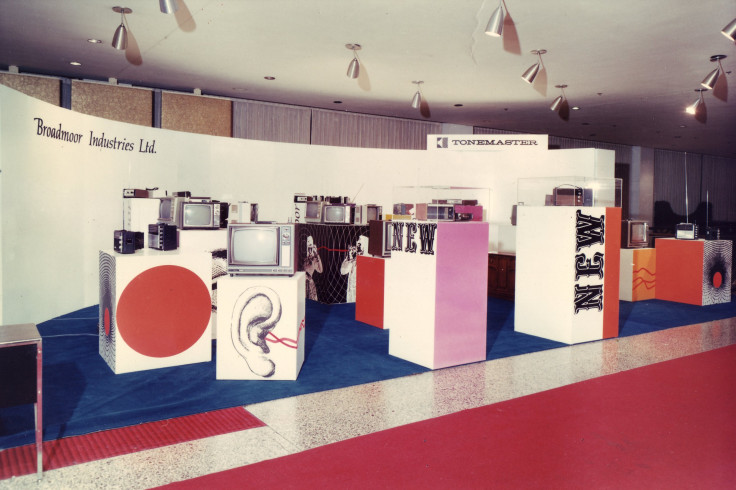 In terms of announcements that could make a difference to your TV-buying decision in 2016, LG is set to launch its webOS 3.0 interface, which will allow you to show two channels side by side (though why it will allow you to do this is unclear). LG is also said to be ready to show off a flexible OLED TV that you can roll up at its CES press conference.
The buzzword to watch for this year won't be 4K, OLED or Ultra High Definition (they are all so 2015); it will be HDR, or high dynamic range. This is not the same as the HDR option on your camera or smartphone, but is a term for improved content (TV shows and movies) and brand-new televisions that can display it. HDR does not mean more pixels, but better pixels, expanding the range of contrast and color that those pixels can show.
With 4K TVs set to become mainstream in 2016, manufacturers will be looking for a way to upsell its more expensive models and HDR is exactly that.
Going Wireless
No matter how much you hate the term Internet of Things, the industry isn't going away, and at CES 2016 we are going to see everything from your fridge and oven to your vacuum cleaner and thermostat connected wirelessly to your home network. We will see a new connected facial-recognition camera from Netatmo and the first Bluetooth smart lock from Noke at CES in January. But it's not all just about smart home technology.
We will also see truly wireless headphones, such as those from Sweden-based Earin and Pearbuds, as well as wireless charging systems that will charge your phone, smartwatch or other compatible devices by broadcasting waves of power throughout your home, which links to research published earlier this year showing a way to harness the energy being produced by your wireless router in order to charge devices.
© Copyright IBTimes 2023. All rights reserved.
FOLLOW MORE IBT NEWS ON THE BELOW CHANNELS