Cesar Millan's Pit Bull Allegedly Killed Queen Latifah's Dog, Attacked Gymnast: Lawsuit
KEY POINTS
A gymnast is suing Cesar Millan after his pit bull allegedly attacked her and left her with severe injuries in 2017
Lidia Matiss claimed that the injuries later stopped her from competing in her sport due to pain
She alleged that Millan was aware of his dog's violent tendencies but still allowed him to roam around without a leash
Cesar Millan, star of Emmy-nominated TV series "Dog Whisperer," is being sued by a gymnast claiming that one of his dogs attacked her and threw her professional career into jeopardy.
Lidia Matiss alleged in the lawsuit obtained by TMZ that she was severely bitten by Millan's pit bull, Junior, in 2017. The same dog allegedly attacked and killed Queen Latifah's dog, which the lawsuit claimed Millan tried to cover up.
In the filing, Matiss alleged that she was attacked when she visited her mother, who was an employee of Millan's, at the office building her mother worked at in Van Nuys, California, which was owned by the 52-year-old Mexican-American dog trainer.
She said she came across Millan's pit bull Junior, who was allegedly walking around the building unleashed and without a handler. The dog allegedly bit her several times on the legs, including on her left calf.
The athlete claimed she was brought to the emergency room with "severe injuries," and the extreme pain she endured later prevented her from competing, the outlet said.
According to the lawsuit, Matiss had been a "star gymnast" who performed at Level 10, which is the highest level in the USA Gymnastics Junior Olympics Programs. She claimed in the filing that she was being actively recruited by the University of Pennsylvania prior to the alleged attack.
Matiss alleged that Millan knew his pit bull had a history of violence but allowed the dog to roam free. She also alleged that the dog had previously bitten other people and attacked other dogs as well, including one dog owned by Latifah.
Matiss claimed that Latifah had brought two of her dogs to Millan's Dog Psychology Center in Santa Clarita, California, for training. Latifah previously shared on Twitter a photo of her with Millan at the facility in 2018.
Matiss alleged that Junior mauled one of Latifah's dogs to death and that Millan covered up the incident by telling his staff that they were to tell the actress that her dog was hit and killed by a car.
The gymnast is suing Millan for unspecified damages for allegedly leaving her wounded and disfigured. She also said that she continues to suffer physical and emotional pain from the alleged attack.
Millan filed court documents in response to the lawsuit, claiming that Matiss had assumed the risk of being bitten because she knew the dog was dangerous, TMZ reported. He also claimed that Matiss was negligent but did not go into detail regarding the accusation.
The dog died in July at the age of 15, New York Daily News reported. The pit bull was described as "calm, confident and very well-traveled" in a biography on Millan's website.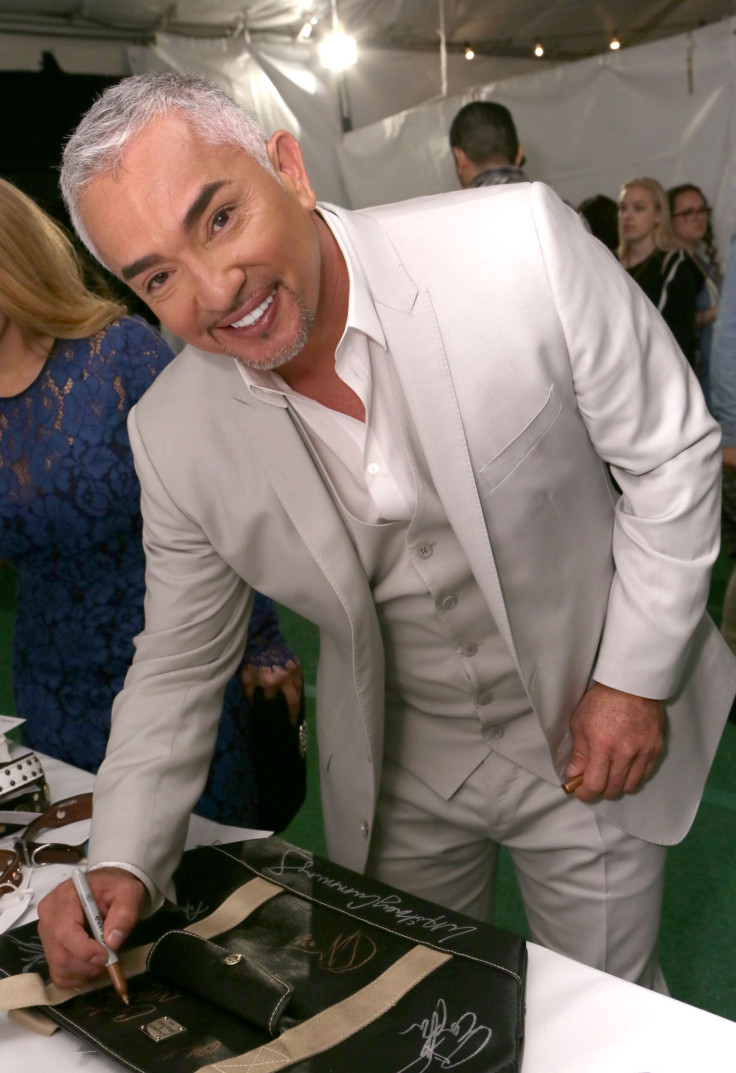 © Copyright IBTimes 2023. All rights reserved.