Chadwick Boseman: Robert Downey Jr, Barack And Michelle Obama Pay Tribute To Late Actor
KEY POINTS
Barack Obama, wife Michelle and Robert Downey Jr. remembered Chadwick Boseman after the actor's passing
The ex-FLOTUS said Boseman "knew what it meant to truly persevere"
Downey said Boseman "leveled the playing field while fighting for his life"
Barack Obama, wife Michelle Obama and Robert Downey Jr. paid tribute to Chadwick Boseman, who passed away on Friday after a years-long battle with colon cancer.
The Obamas and the "Iron Man" star share the same opinion about the "Black Panther" actor – he portrayed heroism when he was still alive. And for them and for many others, he will be remembered as a hero.
"Chadwick came to the White House to work with kids when he was playing Jackie Robinson. You could tell right away that he was blessed. To be young, gifted, and Black; to use that power to give them heroes to look up to; to do it all while in pain – what a use of his years," the former president wrote on Twitter.
The former first lady also penned a tribute for the "Marshall" actor on Instagram. Michelle said she would always remember Boseman in his biographical sports film "42," recalling the moment she watched the film and how it moved her.
Michelle revealed that she watched the movie with her husband on a weekend night when their daughters were away, recalling how the rawness and emotion in the story really touched her.
"And not long after, when he came to meet with young people in the State Dining Room, I saw that Chadwick's brilliance on screen was matched by a warmth and sincerity in person," Michelle said.
"There's a reason he could play Jackie Robinson, Thurgood Marshall, and King T'Challa with such captivating depth and honesty," she continued. "He, too, knew what it meant to truly persevere. He, too, knew that real strength starts inside. And he, too, belongs right there with them as a hero—for Black kids and for all of our kids. There's no better gift with which to grace our world."
Boseman, who filmed several movies while battling cancer, including "Black Panther," "Da 5 Bloods" and "Avengers: Endgame," also moved Downey, who said his late co-star showed the true meaning of "heroism."
"Mr. Boseman leveled the playing field while fighting for his life," Downey posted on Instagram, along with a GIF of him and Boseman. "That's heroism... I'll remember the good times, the laughter, and the way he changed the game... #chadwickforever."
Meanwhile, Twitter acknowledged on Saturday that the last post on Boseman's page — a statement from the actor's family confirming his passing — is now the most liked tweet of all time.
As of posting, Boseman's tweet has 6.6 million "hearts," with 3.3 million retweets.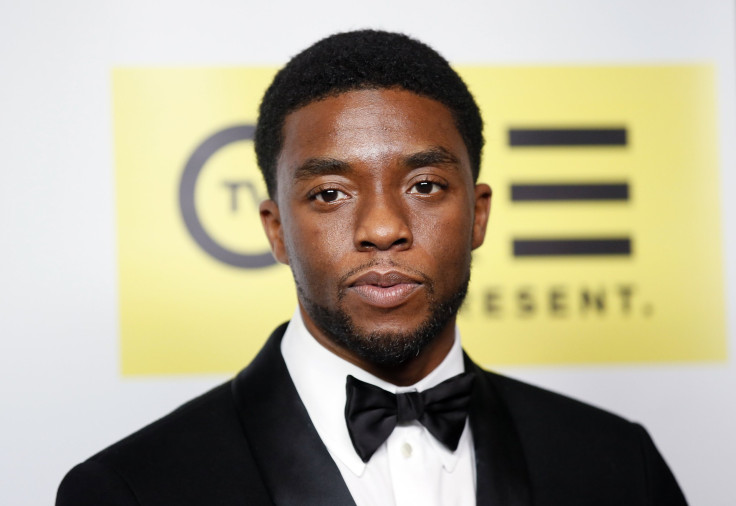 © Copyright IBTimes 2023. All rights reserved.