Denzel Washington Honors Chadwick Boseman Years After Paying For 'Black Panther' Star's Acting Program
KEY POINTS
Denzel Washington paid tribute to Chadwick Boseman after the actor passed away on Friday
The Oscar winner paid for Boseman's acting program at England's Oxford University
Boseman previously said in a speech that there would be no "Black Panther" without Washington
Denzel Washington honored Chadwick Boseman following his death years after the Oscar winner paid for his acting program.
Boseman died at the age of 43 on Friday after a years-long battle with colon cancer. Following news of Boseman's passing, Washington joined other Hollywood stars in remembering and paying tribute to the "Black Panther" actor.
"He was a gentle soul and a brilliant artist, who will stay with us for eternity through his iconic performances over his short yet illustrious career. God bless Chadwick Boseman," Washington said in a statement to Entertainment Tonight.
In 2018, Boseman revealed to Rolling Stone that Washington helped pay for his and other Howard University students' acting programs at England's Oxford University. One of his professors, "A Fall From Grace" star Phylicia Rashad, had asked for help from some of her celebrity friends, including Washington, for the students' tuition. The "Man on Fire" star generously helped them out.
Boseman later thanked Washington in a speech during the latter's American Film Institute's Lifetime Achievement Award ceremony in 2019.
"Many of you already know the story that Mr. Washington, when asked by Phylicia Rashad to join her in assisting nine theater students from Howard University who had been accepted to a summer acting program at the British Academy of Dramatic Acting in Oxford, gracefully and privately agreed to contribute," Boseman said.
"As fate would have it, I was one of the students that he paid for," he continued. "Imagine receiving the letter that your tuition for that summer was paid for and that your benefactor was none other than the dopest actor on the planet. There is no Black Panther without Denzel Washington."
Boseman's Marvel family and fans are also grieving over his passing. His "Avengers" co-stars took to social media to pay tribute to him after learning about his death.
"I'm absolutely devastated. This is beyond heartbreaking," Chris Evans wrote on Twitter.
"Gonna miss you mate. Absolutely heartbreaking. One of the kindest most genuine people I've met. Sending love and support to all the family xo RIP @chadwickboseman," Chris Hemsworth posted on Instagram.
Meanwhile, Robert Downey Jr. considered Boseman's bravery in continuing filming as he battled cancer an act of "heroism," adding that his late "Avengers" co-star was a game-changer.
"I'll remember the good times, the laughter, and the way he changed the game," Downey wrote.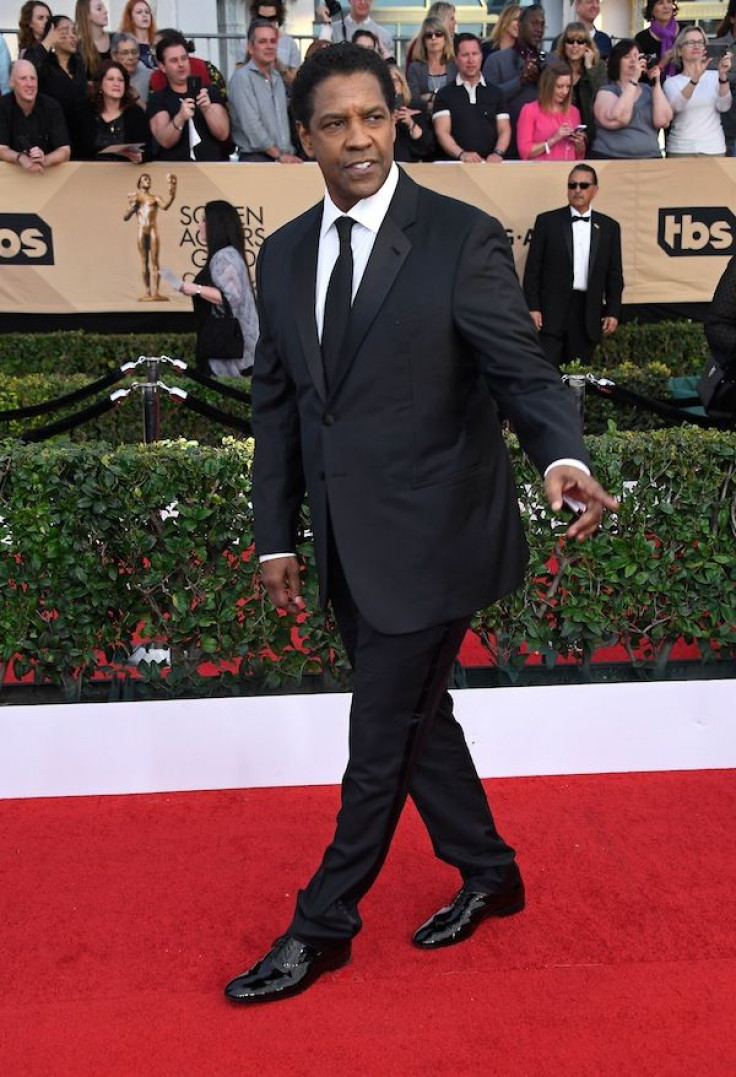 © Copyright IBTimes 2023. All rights reserved.