'The Challenge Rivals 3' Spoilers: Two Teams Eliminated In Episode 2; MTV Reveals 'Super' Twist [RECAP]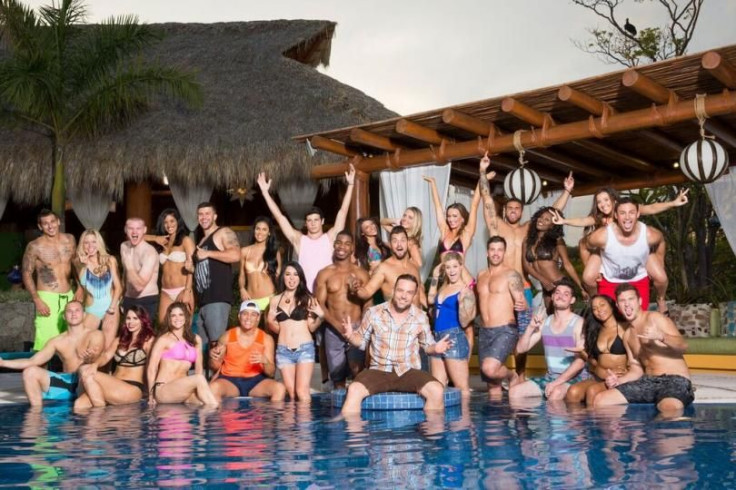 Episode 2 of MTV's "The Challenge: Rivals 3" picks up immediately after the premiere cliffhanger. Fresh off their win, Vince and Jenna realize they have to figure out who they're sending into elimination to face off against losers Johnny and Jessica.
While the contestants theorize who the team will throw into elimination, Leroy's health issues continue to escalate. He gets a visit from a "Challenge" doctor and complains of having bad back pain. After taking a trip for the hospital and being diagnosed with a muscle spasm, Leroy informs his partner Averey he was told must wait until the next day to see if his condition improves.
Johnny vs. Jessica
Ahead of their trip to elimination, Johnny says he doesn't care if Jessica goes anywhere in the game, even if that means his own downfall. When Johnny pulls Jessica aside to discuss their issues, their talk goes nowhere. Johnny asks that Jessica bring her heart to the elimination and she requests he start being kind to her. Before elimination, Camila advises Johnny work with his teammate and give her a confidence boost. He does just that and they hug it out.
"I really do not give a s--- about Jessica's emotions, feelings, nothing, but I have to accept the fact that Jessica's my partner and give Jessica confidence. Did I mean it? No. Not at all. But if that's gonna strengthen our trust and relationship then so be it for the time being," Johnny said.
Deliberation
Vince and Jenna met up for a power team dinner to discuss strategy. The two decide to call over a few teams just to stir up some drama with Nate and Christina being their first victims. They immediately tell the "Are You The One?" alums they're not sending them in. Nate and Christina are thankful and Jenna and Vince ask them for a favor in the long run, which they agree to.
When it comes time to figure out who they're nominating, Jenna says Johnny and Jessica told her they feel the most comfortable going against "AYTO?" stars Brandon and Briana. Vince agrees with the idea and they tell the duo they're sending them in. Briana says she's "salty" she was picked, but is understanding because Brandon hasn't been socializing.
New Love
Ahead of elimination, a romance between Tony and Jessica, who has a boyfriend back home, starts to form. Jessica reveals she hasn't missed her boyfriend at all and feels "trapped" in the relationship. She tells Tony it's clear he's not a relationship type and that's what she wants. After a night of flirting with Tony (and him laying in her bed naked) Jessica dumps her boyfriend on the phone.
Super Twist
When host TJ Lavin arrives to the house the following day he breaks the bad news to Leroy, telling him that doctors have found him unfit to compete and he and Averey must leave the game. He then drops a second bombshell on the cast, revealing the "super twist" that at every elimination the winning team must nominate two teams to send into the Jungle. After TJ does not give them any time or privacy to deliberate the decision, Vince and Jenna send in Brandon and Briana and Devin and Cheyenne.
"I'm very in tune with the universe and all of last night, all of today the universe was telling me 'you're going in,'" Devin tells the cameras.
"AYTO?" Tears
Back at the house, Briana gets suspicious of Christina and Nate. Briana suspects Nate, who she lives with outside the show, is taking badly about her and may possibly have a secret alliance. When Nate hears Briana call him fake, he breaks down. Briana apologizes for being mean and says she's working on her emotions. "The devil came out," she says.
Elimination
At the jungle, TJ brings the three teams into the arena. He reveals that the two nominated couples must reach into a bag and pull out skull head one-by-one. The team to pull out the black skull head will compete, while the other will be safe and join the cast on the viewing platform. Briana, Cheyenne and Brandon each pull out a white skull and Devin gets a black one, putting him and Cheyenne into elimination.
TJ announces the pairs will be competing in a challenge called Back It Up. The contestants must crawl up two closely situated walls and work together to put ceramic pots into baskets at the top of the wall. The first team to get three pots in wins the game.
Despite having issues earlier in the week, Johnny and Jessica get their last pot in before Cheyenne and Devin, pulling out a big win. Johnny says it is clear he was the problem in their partnership and he just needed to believe in Jessica.
"I feel if I were to come back, it would be a completely different game," Devin said of being sent home. Cheyenne agreed she would also return, saying, "If there's ever a redemption tour, call us up because we'll be there."
"The Challenge: Rivals 3" airs Wednesdays at 10 p.m. EDT on MTV.
© Copyright IBTimes 2023. All rights reserved.