Chandra Levy murder trial Day 9: Prosecutors drop some charges, rest case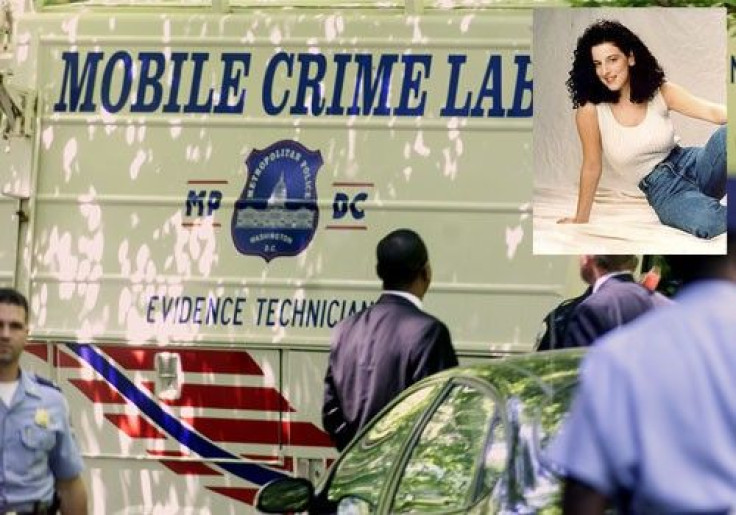 After a long gap, the trial of Ingmar Guandique, who has been accused of murdering federal intern Chandra Levy, resumed on Wednesday and took a sudden turn with the prosecutors resting their case after abruptly dropping two charges against Guandique because a prison inmate has refused to testify against him, even as a FBI forensic expert claimed he had found former Congressman Gary Condit's DNA on Levy's underwear.
On Wednesday, Assistant U.S. Attorney Amanda Haines told Judge Gerald I. Fisher that federal authorities were having difficulty in producing a prison inmate to court.
Last week, an inmate had testified that Guandique had confided in him that he had killed Levy in Rock Creek Park but it was unintentional as he only wanted to rob her.
He (Guandique) said he never meant to kill her and he didn't even know that he had killed her, Armando Morales, a five-time convicted felon, had testified last Thursday.
Morales added that Guandique had also told him that if he knew that Levy was dead, he wouldn't have returned to the same park to attack other joggers and try to steal from them.
Other prison inmates were expected to give similar testimonies this week.
Haines said the prosecutors were dropping the sexual assault charge and a related murder count against Guandique. The judge, however, rejected a defense motion to acquit Guandique on the remaining counts that include two counts of homicide besides attempted robbery and kidnapping.
On Wednesday, FBI forensic examiner Alan Giusti also took the witness stand and testified that he had found Condit's semen on a pair of Levy's panties that was recovered from a laundry bin in her apartment shortly after her disappearance on May 1, 2001.
Condit, whose political career collapsed after his affair with Levy became public, had testified last week that he and Levy never fought or had any cross words and he had nothing to do with her disappearance. However, he had refused to elaborate on the nature of their relationship.
Other prosecution witnesses who testified on Wednesday were Sue Fisher, assistant administrator for Federal Bureau of Prisons, who testified that Morales and Guandique shared a prison cell at Big Sandy federal penitentiary in Kentucky for three months in 2006; and Nathan Webel, acting captain at the Virginia prison where Morales is now incarcerated, who testified that the facility has a very strict dress code for visitors that prohibit revealing clothing. Last week Morales had testified that he had refused to speak to a defense investigator who came to visit him in prison because she was scantily clad.
However, surprisingly, the prosecutors had opted not to call the two detectives who ultimately connected the Salvadoran immigrant to the case.
Earlier on Wednesday, Guandique's lawyers also summoned three witnesses, including a cartographer, who testified that it would take Levy an hour and 40 minutes to walk from her apartment to the trail where her remains were found. The defense lawyers implicitly suggested that Levy was killed elsewhere and her body was dumped later in the park.
Defense attorney Maria Hawilo also reminded the jurors that DNA samples found on Levy's black tights that were discovered at the crime scene with the legs knotted together could not be identified. While one DNA belonged to an unidentified man, another DNA belonged to an individual of indeterminate sex. Neither could be matched to a specific person, including Guandique.
That DNA belongs to someone else, Hawilo told the jurors.
On account of Veteran's Day holiday, the D.C. Superior Court is closed on Thursday. The trial is scheduled to resume on Monday when Guandique's lawyers are expected to say that the prosecutors could produce little or no evidence that tied Guandique to the scene of crime.
They are also expected to produce a prison inmate who will testify that he did not hear Guandique make any confessions to Morales.
Prosecutors are then expected to produce rebuttal witnesses on Tuesday.
The jury is expected to begin deliberations as early as next Wednesday.
Chandra Levy case
Chandra Levy, 24, went missing in May 1, 2001 just after completing an internship with the U.S. Bureau of Prisons. She was last seen jogging in Rock Creek Park. Her disappearance made national headlines for several months as she was a beautiful and ambitious young woman who was having an affair with married Congressman Gary A. Condit (D-Calif.). Levy's decomposed body was found on May 22, 2002 by a man walking his dog in the woods.
For several months the police suspected that the affair had gone horribly wrong and focused on Condit to the exclusion of everyone else. However, Condit, who lost his Congress seat after news of the affair broke out, had vehemently denied having anything to do with Levy's disappearance despite acknowledging that he liked her very much in an interview with ABC.
A couple of years after Levy went missing, the police finally charged Ingmar Guandique, a Salvadoran immigrant, with raping and killing Levy. Prosecutors acknowledge that they have no physical evidence or eyewitnesses in Levy's slaying but claim Guandique, who is a member of Mara Salvatrucha or MS-13 gang, had admitted to fellow prison inmates of raping and killing Levy. Authorities claim they also found a magazine picture of Levy in his cell.
The prosecutors are also trying to establish a crime pattern by saying Levy's death was similar to two other attacks he made on young women in Rock Creek Park in the spring and summer of 2001.
Guandique, who is serving a 10 year jail term for the two assaults, claims he is innocent.
A jury of 12 women and four men, which includes four alternates, was selected last week by the attorneys representing both sides and D.C. Superior Court Judge Gerald Fisher. The trial is expected to end this month.
© Copyright IBTimes 2023. All rights reserved.