Charles Manson Latest Update: Cult Leader Was 'Nasty' Prisoner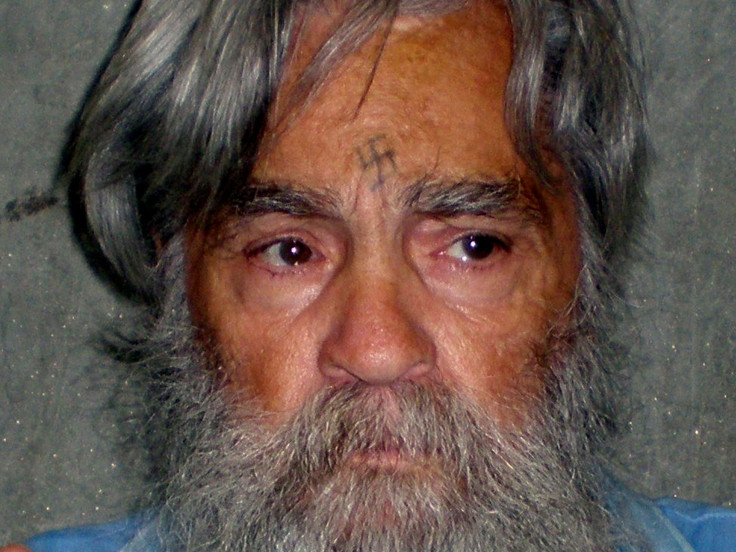 It probably won't come as a surprise to most people, but mass murderer Charles Manson is "not a model prisoner." The 82-year-old has had more than 100 violations since he was imprisoned in 1971, People Magazine wrote in an exclusive report Friday.
Manson's name was brought to the forefront once more when he was hospitalized in Bakersfield for gastrointestinal bleeding Sunday, the Los Angeles Times reported.
Manson, who orchestrated the death of seven people in 1969, has been incarcerated at California's Corcoran State Prison since 1989. The slayings were apart of his twisted plan to start a race war, which he named "Helter Skelter," after the Beatles song.
Among his violations were being caught with a weapon; three contraband cell phones; he refused to give a urine sample for a random drug test and he threatened prison staff.
"He threw hot coffee on a guard and spit on a guard's face," retired Los Angeles County prosecutor Stephen Kay told People Magazine. "He was a nasty prisoner."
Worst of all was the way he treated the female guards. "He never had any respect for women," Kay explained. "Women were to be used."
Manson apparently kept a blade in his shoe to fashion voodoo dolls. "He said his main activity was making those dolls," Kay said about the killer. "He was making little dolls, but they were like voodoo dolls of people, and he would stick needles in them hoping to injure the live person the doll was fashioned after."
Manson did not get along with other inmates. He was taken out of the general prison population after he got into a religious argument with another inmate and the prisoner set him on fire.
"He has a lot of scarring on his upper body," Kay said about the aftermath of the altercation. "He was at risk of being severely injured."
The infamous cult leader was denied parole 12 times. He spent time behind bars at San Quentin, Vacaville and Corcoran.
Follow me on Twitter @mariamzzarella
© Copyright IBTimes 2023. All rights reserved.