Charles Manson's Sons: Death By Suicide And Everything We Know About His 3 Kids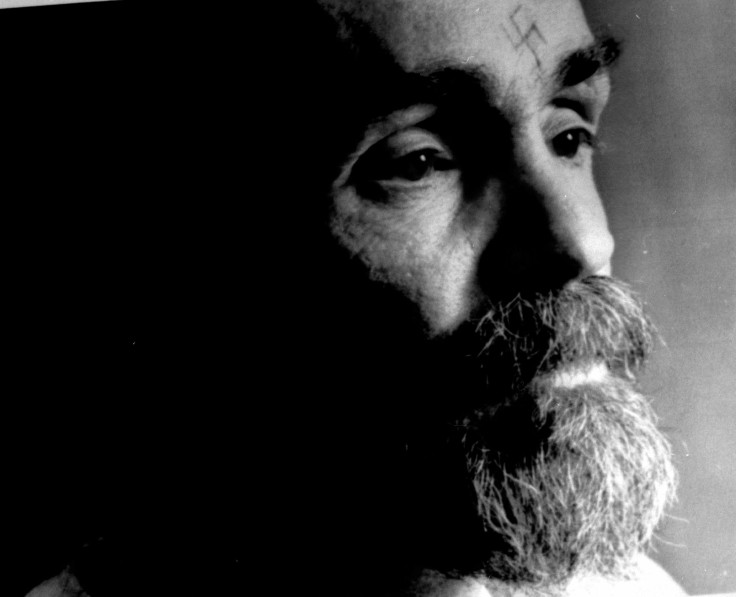 Mass murderer Charles Manson's "son" Matthew Roberts spoke out when the cult leader was hospitalized Sunday, but he is not the killer's biological son. Instead, Manson has at least three biological sons that are known.
The murderer created a "family" of followers where he would encourage his "sisters" to get pregnant during regular orgies in the '60s. When asked how many children he had during a famous 1981 interview with Tom Snyder, Manson could not give a definite response.
It's probably because he didn't know the truth. "How many children do I have? Uh, I don't know," Manson told Tom Snyder. "I've got lots of children, man. Uh, in fact sometimes I even think that you're a child."
The first son Manson had was Charles Manson, Jr. He later changed his name to Jay White, the name of his stepfather. Manson had the child with his first wife, Rosalie Jean Willis, who he married in 1955. White committed suicide in the '90s because he was supposedly unable to cope with the violence his biological father inflicted.
"He just couldn't let it go," White's son, Jason Freeman, told CNN in 2012. "He couldn't live it down. He couldn't live down who his father was."
Manson's second son, Charles Luther, was born to Leona "Candy" Stevens. It's unknown what happened to him.
The third recognized son is Valentine Michael, who was born to Mary Brunner, the first convert into Manson's family. The son was nicknamed "Pooh Bear" and "Sunstone Hawk," Starcasm.com noted. His current whereabouts are also unknown.
Roberts connected with Manson after his biological mother, Terri, told him Manson was his father. After two DNA tests, the results were inconclusive, but Roberts still considers himself Manson's son. When he heard 82-year-old Manson was ill, Roberts wanted to rush to be by the killer's side.
"I want to get up there in person and see what's going on. This could be it, that's my greatest fear. If he's on his deathbed I would like to tell him I love him, because I do," Roberts told Radar Online in an exclusive report Wednesday. "Everybody has a unique and special sort of love for their progenitors even if they are different or disturbed or monsters."
Manson is responsible for the death of seven people. He was sentenced to prison in 1971 for the 1969 killings, which included the stabbing death of actress Sharon Tate, who was over 8 months pregnant at the time. Manson was denied parole 12 times. He will not be eligible for parole again until he is 92.
Follow me on Twitter @mariamzzarella
© Copyright IBTimes 2023. All rights reserved.