Charlie Hebdo Cable News Ratings: MSNBC Flounders, Fox News Rebounds Amid Dish Blackout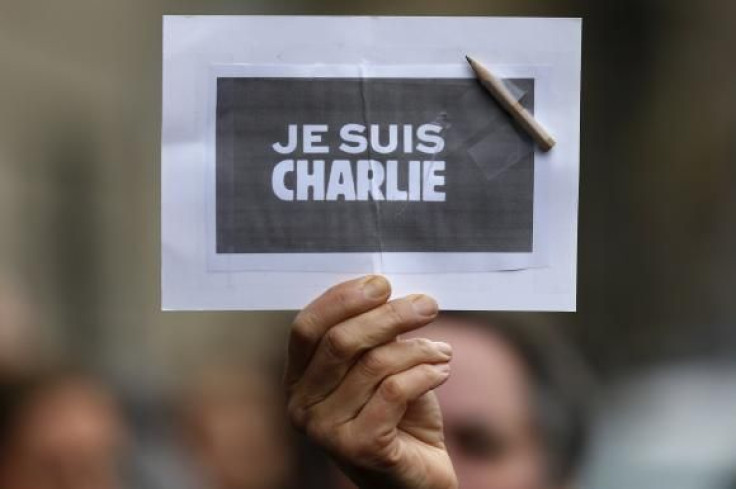 The terrorist attack, aftermath and citywide demonstrations in Paris last week didn't do much to lift sagging prime-time viewership for MSNBC, new data from Nielsen Media shows. The ratings-challenged network, whose struggles over the last year have been documented at length in media circles, averaged only 523,000 prime-time viewers for the week ended Jan. 11, which includes the network's prime-time coverage of the Wednesday attacks on the Charlie Hebdo offices as well as the massive unity rally that attracted more than 3 million people on Sunday.
Despite the historic events, MSNBC's total prime-time viewership was down more than 25 percent compared to the same week last year. Ratings were down in the key 25- to 54-year-old demographic as well, averaging 132,000 viewers compared to 244,000 last year. A year ago at this time, MSNBC's Rachel Maddow was obsessively covering the New Jersey "Bridgegate" lane closure scandal, which boosted viewership for the left-leaning network.
But as Charlie Hebdo dominated news cycles last week, viewers mostly flocked to MSNBC's competitors. As usual, Fox News Channel won the week, averaging 1.52 million prime-time viewers and 270,000 in the demographic. The numbers signify a comeback of sorts for the network, whose audience size has been hurt by a contract dispute with Dish Network Corp. Fox News has been blocked from Dish's 14 million subscribers since last month. Even with the Paris-related spike, Fox's total prime-time ratings were still down about 8.5 percent compared to the same week last year.
CNN scored the biggest year-over-year spike, averaging 646,000 prime-time viewers, compared to only 389,000 a year ago. The network nearly doubled its audience in the key demo, with 235,000 viewers compared to 129,000 last year. CNN often benefits significantly from major news events.
News of the attack that killed 12 people at the satirical weekly's Paris office broke last Wednesday morning. They were followed by a two-day manhunt for the suspects, two of whom died in an explosion-filled shootout with French police late Friday. The news culminated Sunday with an emotionally powerful unity rally on the streets of Paris that lasted much of the day. At CNN, Jake Tapper and Christiane Amanpour reported from the ground in Paris. MSNBC sent Ronan Farrow and Alex Witt to cover the demonstrations.
All three major cable news networks covered the Charlie Hebdo-related events extensively, and all three saw a viewership boost from the previous week, a slow news period that include the New Year's Day holiday.
Although 2014 was a challenging year for much of cable television, MSNBC has particularly struggled to retain its audience since the re-election of U.S. President Barack Obama in 2012. In a year-end memo leaked to the press last month, Phil Griffin, MSNBC's president, characterized the year as especially difficult and promised big changes that will steer the network to future success.
Christopher Zara is a senior writer who covers media and culture. Got a news tip? Email me here. Follow me on Twitter @christopherzara.
© Copyright IBTimes 2023. All rights reserved.