Chelsea Transfer News: Liverpool's Sterling, Juventus' Pogba In? Ivanovic To Bayern In Latest Rumors?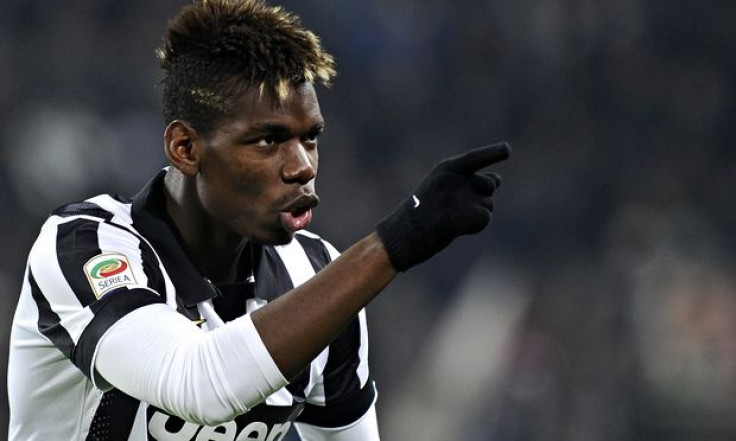 The mood around Stamford Bridge is likely that of elation with a 10-point lead and six matches left until the conclusion of Chelsea's Premier League campaign. The widespread assumption is the Blues will lock up their fifth English title in history and first since 2010.
Yet, this year's potential championship feels a bit deflated, given the Blues glaring absence as Champions League turns to the semifinals. Watching PSG, the squad that eliminated Chelsea in the Round of 16 last month, fall so flat against Barcelona in the quarterfinals couldn't have been pleasurable viewing for Blues' supporters or players.
Thus, manager Jose Mourinho figures to scour the transfer market this summer for players capable of defending his impending Premier League title, and making a significant contribution for a much deeper run in next year's European cup. Armed with league assist leader Cesc Fabregas and Eden Hazard, midfield doesn't appear to be a major need for Chelsea's lineup and bench, but the Blues are still one of the top clubs interested in the services of Juventus midfielder Paul Pogba.
According to The Independent, Juventus are content with selling Pogba for £75 million so they can snatch striker Raheem Sterling from Liverpool.
Pogba, 22, has netted 11 goals and five assists in 39 starts in all competitions as Juventus race for their fourth straight Serie A title. Normally Juve or any team would want to keep such a star, but Pogba is drawing intense interest around the globe and the Italian side might just have to give in.
In an interview with La Stampa, an Italian daily publication that like Juventus is owned by Fiat, Pogba's agent, Mino Raiola, was asked how many phone calls he had received for Pogba.
"More than two thousand, for real. You know how many that is? Almost 20 a day," Raiola said. He would clarify that the serious calls were only "a couple a day," but the message is clear: Pogba is a wanted man. Raiola also squashed the perception that there was a gentleman's agreement between Pogba and Juve over a renewed contract, with Pogba leaving in the summer no matter what.
"We signed on for five years. But we are all gentlemen. If the right offer comes, for Pogba and for Juventus, we'll do the deal. But the real issue is different."
Raiola would add that the hurdle for Juventus is rebuilding the team with the need for "four or five" new players. Such a rebuilding effort could be aided by Chelsea paying for Pogba.
Of course, acquiring Pogba and helping Juve attain Sterling would be counterintuitive to Chelsea's own aspirations to sign the 20-year-old English star. Daily Mail reported earlier this week that Sterling could buy out the last year of his contract at Anfield, and thus hit the open market where the Blues and Manchester City would quickly pounce at the opportunity.
As opposed to midfield, Chelsea could certainly use another striker to pair with Diego Costa. The Spaniard's scored 19 goals in his first term at Stamford Bridge, but the Blues will need some more options other than Didier Drogba, 37, and Loic Remy, 28.
Upending Liverpool and manager Brendan Rodgers' plans likely delights Mourinho, and if Sterling does buy out his deal, Chelsea could land him at a discount rate of £25 million. Sterling's scored 18 goals in 90 appearances for Liverpool since he moved up from their youth academy in 2012.
The Blues backline will also be a priority, even after John Terry agreed to a one-year contract extension last month. The 34-year-old legend can still prove invaluable in both Premier and Champions League, but Mourinho and Chelsea must also see the bigger, long-term picture.
Enter the Blues interest in West Ham full-back Aaron Cresswell. According to Express, the 25-year-old has impressed both Chelsea and City with his play this term, helping the Hammers field one of the better defenses in the league and scoring two goals and assisting four more in 33 matches.
The possible addition of Creswell would also act as an insurance policy if Bundesliga's Bayern Munich complete their unexpected swoop for defender Branislav Ivanovic. Express also reports that Pep Guardiola's side join PSG in the pursuit of the Serbian who's spent the last seven years at Stamford Bridge.
Ivanovic, just like Terry, was offered a new one-year extension but he's yet to sign the deal, revving up speculation that the 31-year-old will leave this summer.
© Copyright IBTimes 2023. All rights reserved.