Cher Sparks Engagement Rumors After Posting Diamond Ring From Boyfriend On Twitter [Photo]
Cher flaunted a beautiful diamond ring she received from her new boyfriend Alexander 'A.E.' Edwards on Christmas day, which made her followers believe the couple might be getting married soon.
"THERE R NO WORDS, ALEXANDER, A.E," the iconic diva tweeted Sunday while sharing the image of a glittering pear-shaped diamond ring.
Cher's tweet sparked speculations that the singer may be engaged to the music executive.
"Did he propose?" one person asked, while another said, "Oh well hello!!! CONGRATS Queen!!!"
One follower had a piece of golden advice for the singer. "Congratulations 🎊 grab happiness with both hands, but have a pre nup too," the user wrote. Another fan voiced their disappointment over the relationship and said, "How sad, he's obviously using you for your money but you're too blind, poor Cher."
Amid the buzz, the "After All" singer took to Twitter again and clarified that she posted the snap because " his nails are so cool."
One follower responded, "Gee that money would have funded many charities, you being so kind and generous, yeah right. Getting desperate in your old age r u?" Another user was a little impatient and tweeted, "SPILL THE TEA ARE YOU GETTING MARRIED OR NO WE NEED TO KNOW."
An excited fan wished the singer well and said, "3rd time's a charm!
Cher married Sonny Bono in 1964 but they divorced in 1974 due to "irreconcilable differences." She married rocker Gregg Allman in 1975 but later filed for divorce due to her husband's drug and alcohol problems. They briefly reconciled after Cher announced she was pregnant with their son, Elijah Blue. The pair broke up for good in 1977 after releasing the duet album "Two The Hard Way," which was considered a flop.
The 76-year-old Grammy-winning artist was first spotted holding hands with the 36-year-old music executive in November following a dinner in Los Angeles. The pair first met at the Paris Fashion Week in September.
Earlier this month, Cher defended her relationship with Edwards and said, "On paper, it's kind of ridiculous but in real life, we get along great. He's fabulous. And I don't give men qualities that they don't deserve."
Cher described Edwards as "very kind, very smart, very talented" and "really funny."
"And I think he's quite handsome," she said on "The Kelly Clarkson Show."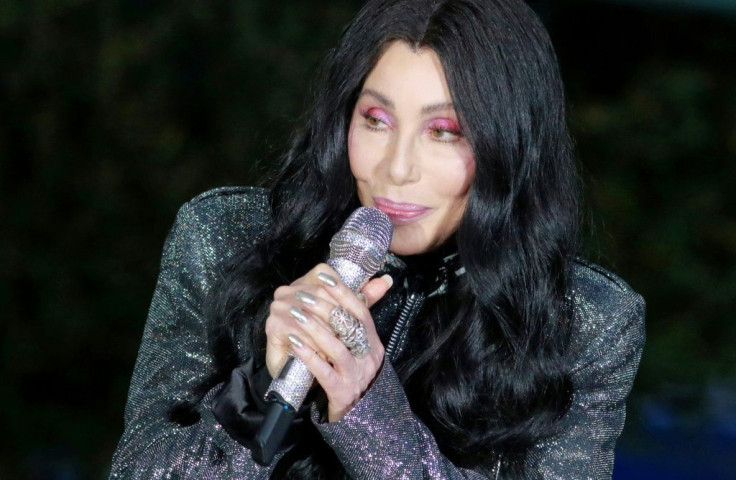 © Copyright IBTimes 2023. All rights reserved.