Cher Speaks Out About Rumored Relationship With 36-Year-Old Music Producer: 'Not Bothering Anyone'
Cher has very strong words for haters, who are raising their eyebrows over her rumored relationship with 36-year-old music producer Alexander Edwards.
"I'm Not Defending us.Haters are Gonna Hate...Doesn' Matter. That we're Happy & Not Bothering Anyone," the 78-year-old singer tweeted on Sunday as a response to users, who seem to disapprove of her relationship with Edwards.
"If you're happy, we are happy! Ignore the negativity," one fan shared her thoughts about the situation, while another encouraged her to do whatever makes her happy and said, "Ignore the haters!!!!!"
Prior to this, the "Strong Enough" singer tweeted a photo of Edwards, and simply wrote, "Alexander" with a red heart emoji.
Finally confirming rumors about their relationship, Cher replied to a fan asking if Edwards is her new man with a smiley face with hearts emoji.
Meanwhile, a Twitter user, who goes by the handle of @CentralContest, voiced her concern for Cher, and said, "I'm not sure how I feel about this. I've been a fan for so long that I'm immediately suspicious of his intentions towards you. WE know you are fabulous and I'm sure your inner circle will continue to have your back. Want you to be happy, but not taken advantage of!!!"
The singer assured the fan she knows what she is doing, and said, "As we All Know ...I WASNT BORN YESTERDAY & What I Know For Sure...There Are No Guarantees. Anytime you make a Choice You Take a Chance. I've Always Taken Chances...It's WHO I Am."
Cher and Edwards first sparked romance rumors last week when they were spotted holding hands, while heading inside a popular restaurant in West Hollywood where rapper Tyga was waiting.
Shortly after midnight, Tyga left the restaurant and traveled in his own vehicle, while the pair shared a ride to another restaurant. Inside the car, Edwards was photographed kissing Cher's hand. The pair also held hands while walking to The Nice Guy restaurant, TMZ reported.
Edwards previously dated model Amber Rose, and the former couple share a 3-year-old son, Slash.
On the other hand, Cher was married to Sonny Bono from 1964 to 1975 and to Gregg Allman from 1975 to 1979. The other men she dated include Richie Sambora, Val Kilmer, Warren Betty, David Geffen, and Tom Cruise.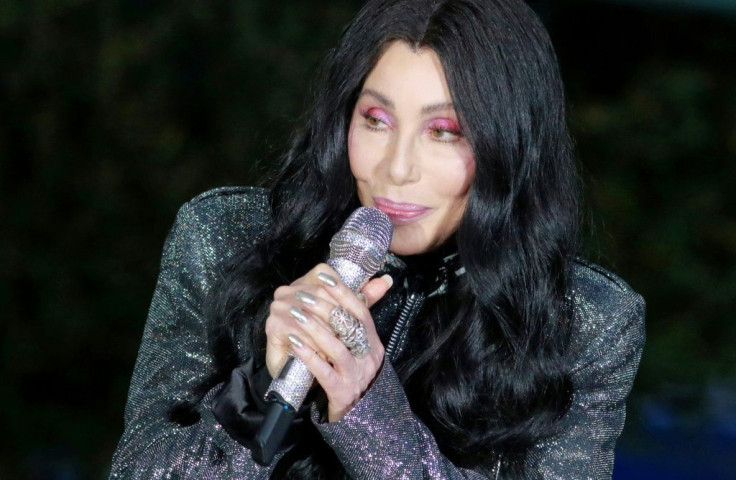 © Copyright IBTimes 2023. All rights reserved.