Chester Bennington's Death Certificate Confirms Singer Died Of Suicide Amid Conspiracy Theories
Linkin Park frontman Chester Bennington's death certificate confirmed his death was a suicide Wednesday, according to TMZ. The celebrity news site obtained the certificate from the Los Angeles County Department of Health, which listed that the fatal injury occurred through a belt Bennington used to hang himself.
Bennington died on July 20 at his home in the Los Angeles suburb of Palos Verdes at age 41. The singer committed suicide on the birthday of Soundgarden singer Chris Cornell, who also died by suicide. Bennington and Cornell were reportedly close friends.
Read: Chester Bennington's Wife Talinda Bentley Says She Will 'Survive' After Husband's Suicide
Bennington's death occurred during the midst of Linkin Park's world tour, which was used to promote the band's latest album, "One More Light." According to reports, Bennington was scheduled to attend a photo shoot with his bandmates.
A private funeral service was held for the rocker July 29 in Palos Verdes.
Confirmation of Bennington's death as a suicide may put to rest some unsubstantiated reports that he was murdered. An article was published by YourNewsWire.com July 21, claiming Bennington's death was caused by murder and not suicide. The article alleged that law enforcement planned to investigate whether Bennington was murdered, suggesting his death was staged as a suicide. The article was quickly proved to be a hoax.
Bennington has openly discussed his battle with suicide before, which fans and critics believe was often discussed in his music. Bennington talked about the struggles of his life to music reporter Will Lavin in his final interview.
"I came to a point in my life where I was like, 'I can either just give up and fucking die or I can f—ing fight for what I want.' And I chose to fight for what I wanted. I wanted to have good relationships. I wanted to love the people in my life. I wanted to enjoy my job."
Read: Chester Bennington Laid To Rest In Private Funeral Amid Suicide Conspiracy Theories
A letter in Bennington's honor was published by Linkin Park's remaining members. It is the first thing visitors will be able to see when opening the band's website.
"Your absence leaves a void that can never be filled—a boisterous, funny, ambitious, creative, kind, generous voice in the room is missing," the letter reads. "We're trying to remind ourselves that the demons who took you away from us were always part of the deal. After all, it was the way you sang about those demons that made everyone fall in love with you in the first place.
"While we don't know what path our future may take, we know that each of our lives was made better by you. Thank you for that gift. We love you, and miss you so much."
Following Bennington's death, a suicide prevention page was also added to Linkin Park's website.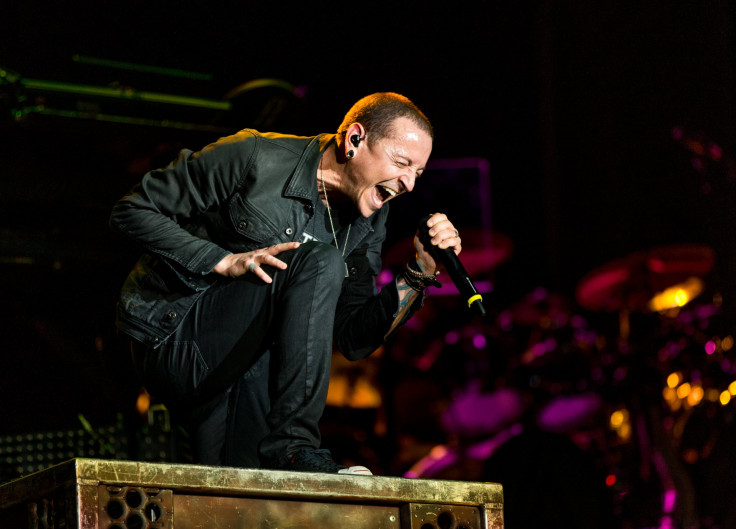 Follow me on Twitter @dory_jackson
© Copyright IBTimes 2022. All rights reserved.
FOLLOW MORE IBT NEWS ON THE BELOW CHANNELS