'The Chi' Season 1, Episode 3 Synopsis, Trailer, Sneak Peek Released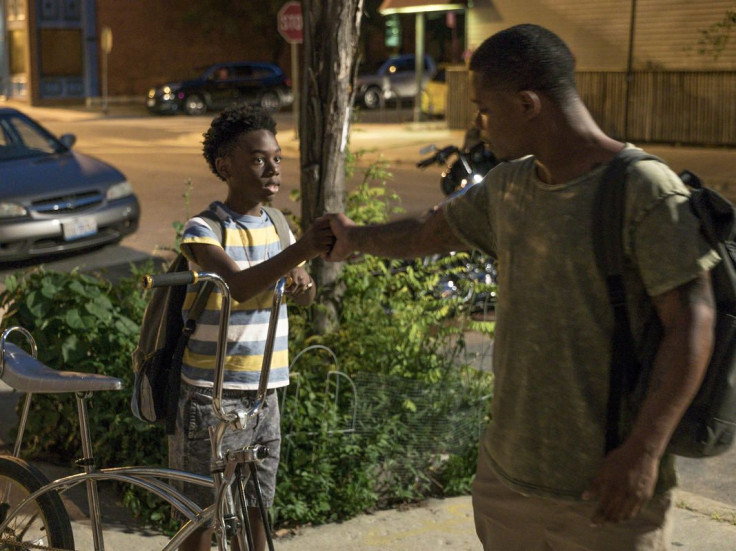 Will Kevin finally tell the police what he knows about the murder of Brandon's brother?
According to the synopsis for Season 1, episode 3 of Showtime's "The Chi," Brandon (Jason Mitchell) asks Kevin (Alex Hibbert) for help. While the synopsis doesn't specify why Brandon needs Kevin, it's possible that the restaurant cook is finally going to convince the kid to tell the police that he saw Ronnie (Ntare Guma Mbaho Mwine) kill Coogie (Jahking Guillory).
Kevin told Brandon last episode that he only showed him who killed Coogie because he thought that he would handle it on his own. But after realizing that Brandon doesn't have capacity to kill someone, Kevin may now consider going to the authorities to tell them what he knows about the case for his own protection.
As seen last episode, Ronnie has been following Kevin. While Ronnie only wants to talk to Kevin, the kid is scared that the old man will also take his life just like what he did to Coogie. In the trailer for the next episode, Kevin seems to have come face-to-face with Ronnie again. But this time Kevin appears to be less frightened as he's with Brandon.
Since the police don't know yet that Ronnie is behind Coogie's murder, Ronnie still walks around the town freely. In fact, in a sneak peek from the next episode, Ronnie approaches Detective Cruz (Armando Riesco) asking about his late son's phone.
"We got back most of Jason's (Lucien Cambric) stuff after the autopsy but not his cellphone," Ronnie says.
"We sent the mother what we have," Cruz replies.
When Ronnie says that Jason's mom wants his phone back for the photos, the detective says that someone might have stolen it. Cruz then starts walking away, but Ronnie stops him. "So I'm supposed to just move on and forget my son is dead?" the grieving father furiously asks.
"No, you are just supposed to stop asking questions," Cruz says, before revealing that the investigation on Jason's murder is now out of his hands.
Elsewhere in the episode, Brandon's mom Laverne (Sonja Sohn) and her lover Greavy (David Alan Anderson) make a life-changing decision. Meanwhile, Amir (Behzad Dabu) looks to capitalize on Emmett's (Jacob Latimore) side gig while Quentin (Steven Williams) returns to town to launch his own investigation.
"The Chi" Season 1, episode 3, titled "Ghosts," airs on Sunday, Jan. 21 at 10 p.m. EST on Showtime. Watch the trailer and the sneak peek below:
© Copyright IBTimes 2023. All rights reserved.