'Chicago P.D.' Season 4 Spoilers: Premiere Synopsis Released Online; What Will Happen In Episode 1 'The Silos'? [VIDEO]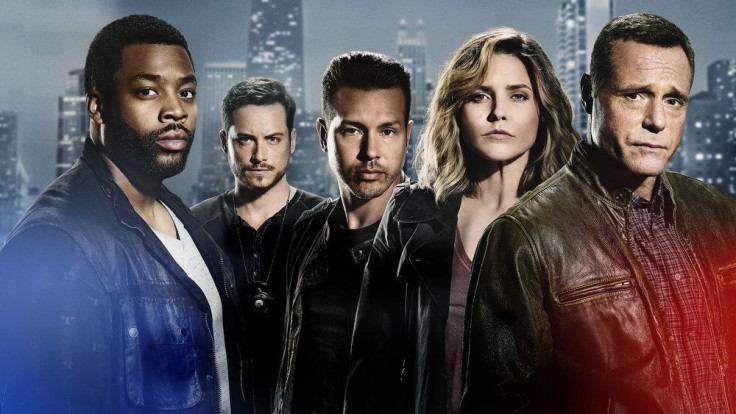 The relationships between characters in NBC's "Chicago P.D." is going to change in the upcoming season. The Season 3 finale saw Hank Voight avenge his son's death. He killed Justin's murderer and buried his body. Unfortunately, Erin Lindsay knows that Voight killed him even though she didn't witness it.
Season 4 kicks off with Justin's death hanging over Voight (Jason Beghe) and Lindsay (Sophia Bush) as the police's Intelligence department investigates a murder-arson case in episode 1. The synopsis (via SpoilerTV) of "The Silos" states that the victim of the murder-arson case was wearing a Chicago police department-issued wire.
Meanwhile, Commander Crowley (Barbara Eve Harris) confronts Lindsay about why she and Voight were at that location on the night that Intelligence pursued Justin's killer. It's clear that the Commander suspects Voight's involvement and may even suspect that he slayed his son's killer.
The promo of Season 4, episode 1 of "Chicago P.D." indicates that the department wants someone's head on a platter and they are looking at Voight to take the fall.
Watch the preview below:
Elsewhere, Burgess (Marina Squerciati) will meet her new patrol partner, Julie Tay (Li Jun Li), who has just been relieved from a difficult assignment. They respond to their first call and start bonding. In fact, Tay shares some details of her past to her.
The season premiere will begin about one week after the events of the season finale, TVGuide reports. Commanding officers won't just be targeting Voight but also Tay since she rebuffs an officer's sexual advances. Since he was rejected by the new patrol officer, he tries to derail Tay's career.
Additionally, as Season 4 of "Chicago P.D." progresses, Lindsay will lean on Halstead (Jesse Lee Soffer) for support and advice regarding her situation with Voight. She wants to protect him but she also doesn't want to be the target of an investigation or an accessory to murder.
"Chicago P.D." Season 4 premieres on Wednesday, Sept. 21, at 10 p.m. EDT on NBC.
© Copyright IBTimes 2023. All rights reserved.
FOLLOW MORE IBT NEWS ON THE BELOW CHANNELS