Child Dead After ICE Detention Center Stay Due To 'Negligent Care': Immigration Lawyer
Update: 3:49 p.m. EDT — The American Immigration Lawyers Association said in a statement Wednesday that a migrant toddler died soon after being released from a U.S. Immigration and Customs Enforcement center in Dilley, Texas, according to the Washington Post. Mana Yegani, an immigration attorney in Houston, has also since tweeted about the confirmation.
[Correction 2:55 p.m. EDT: The headline and portions of this article have been changed to reflect Mana Yegani's claims that the child died after being in detention]
Last night a lawyer in Wash DC, posted on FB, seeking recommendations for a lawyer to represent a family whose child died AFTER her stay at Dilley Detention Cntr in TX. I made the news public.I am in touch with Melissa-the lawyer, but have no confirmation from the victim's family

— Mana Yegani (@Law_Mana) August 1, 2018

Update: 9 a.m. EDT — The Department of Immigration and Customs Enforcement has put out a statement on Twitter saying that the report of a child dying while under their care in a detention center in Dilley, Texas, is not true.
However, immigration lawyer Mana Yegani, who broke the news of the child's death, also tweeted out a statement she claimed was from an attorney who was a friend of the victim's family and was in touch with them:
Original story:
An immigrant child died after being in custody of the Immigration and Customs Enforcement (ICE) in Dilley, Texas, according to tweets from Houston immigration lawyer Mana Yegani on Tuesday.
In one of the tweets, Yegani revealed a possible cause for the child's death.
"The child died following her stay at an ICE Detention Center, as a result of possible negligent care and a respiratory illness she contracted from one of the other children. The events took place in Dilley Family Detention Center in south Texas," she wrote.
While there was no confirmation about the whereabouts of the child's parents, Yegani said the former's grandmother was in New Jersey. She added a lawyer was in touch with the family of the child to get more information about the matter.
"If they ask for a visa, the US government won't give them one. If they stay in their country their kids get killed by the gangs. So they are damned if they try to come the legal or illegal way," she wrote in another tweet.
The ICE has not issued any statement regarding the incident and hence, there was no way of verifying whether Yegani's claims were true.
Yegani's bio on Twitter reads: Award winning immigration lawyer. Passionate about Immigrants. Patriotic American. Love dogs & cats."
She has her own website, which has the words, "Fighting For You To Stay In The United States" splashed on top.
"There are many legal professionals and immigration officials in Southeast Texas that vouch for Attorney Mana Yegani's hard work and dedication toward her immigrant and non-immigrant clients. When you turn to our immigration and visa lawyer in Houston, she becomes your tireless advocate. The process of applying for temporary residence or permanent citizenship in the United States can be challenging. For that reason, Attorney Mana Yegani is committed to helping our clients make wise decisions throughout the entirety of their case," the website further read.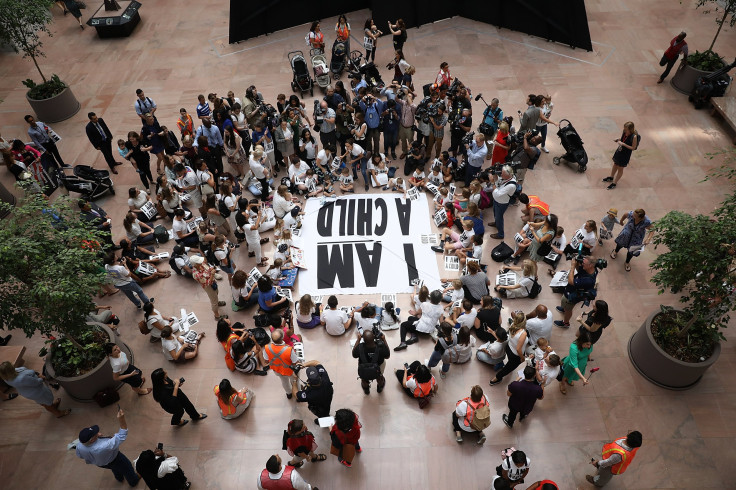 Yegani's Twitter page is filled with rules and regulations concerning immigration and tough rhetoric on Trump's travel ban and the Deferred Action for Childhood Arrivals program.
While there have been reported deaths of immigrants held in detention facilities before, most recently being the June 2018 report published by Human Rights Watch, none of them have been children.
According to a NBC report, a month after District Judge Dana Sabraw issued an order to end family separations, some 650 children remained split from parents, as of Monday. The administration came under fire after it told a federal judge it had reunited 1,445 of the 2,551 migrant children with their parents, last week.
Government officials were asked to submit a list of parents the administration deemed "ineligible" to be reunited with children, by Wednesday.
International Business Times has reached out to Yegani for comment.
© Copyright IBTimes 2023. All rights reserved.