Child Under Age 5 Dies After Contracting COVID-19, Raises Concerns Over Vaccine Eligibility
KEY POINTS
The child from El Paso, Texas, had unspecified underlying health conditions
The child was under the age of five and, thus, not eligible to be vaccinated
Previously, the youngest person to die in El Paso, Texas, was an 18-year-old male
A child under the age of five has become the youngest person to die after contracting the COVID-19 virus in El Paso, Texas.
The public health officials in the county did not reveal many details about the incident, but said the unidentified child had unspecified underlying health conditions, KVIA reported.
"We are saddened to learn about the death of a child, and send our deepest condolences to the family members," City-County Local Health Authority Dr. Hector Ocaranza said in a prepared statement, according to El Paso Matters. "This is a sad reminder of how COVID can cause severe disease and complications that can lead to death on those who suffer from chronic medical conditions."
"We continue to stress the importance of getting vaccinated and boosted for those eligible, and in particular, adults caring for children with medical complexities, especially those children who are not able to receive the vaccine yet," the statement added.
Since the child was under the age of five, he or she was not eligible to be vaccinated. It remains unclear when or how the child got infected. The gender of the child in the latest incident was not revealed.
Previously, the youngest person to die in El Paso after testing positive for COVID-19 was an 18-year-old male in December 2021.
As the country has seen a surge in COVID-19 cases after the Omicron variant was found, the need for getting everyone vaccinated became the main focus point. However, the U.S. Food and Drug Administration last week delayed a meeting on approving the Pfizer COVID-19 vaccine for children younger than five. Currently, only people aged five and above are eligible to be vaccinated.
The Centers for Disease Control and Prevention (CDC) said Thursday, while COVID-19 cases are dropping across the country, community spread remains high. The seven-day average of daily new cases in the country was said to be 121,665, a 43 percent decrease from the previous seven-day period. The CDC also urged everyone who was eligible for the vaccination to get jabbed to contain the possibility of hospitalization.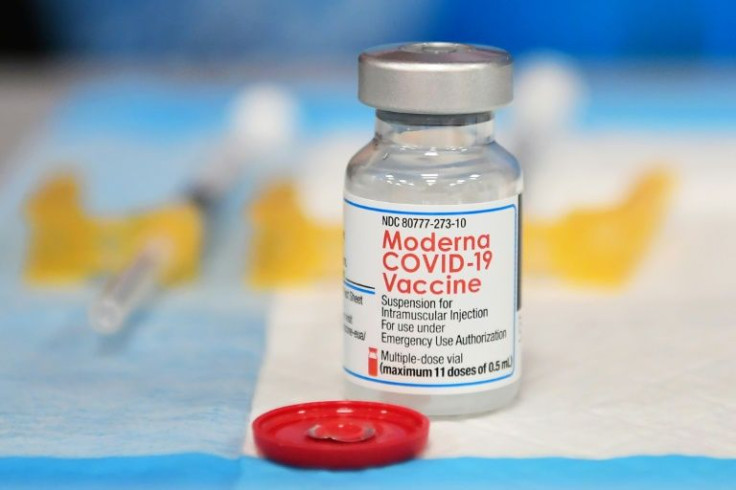 © Copyright IBTimes 2023. All rights reserved.