China Box-Office Boom: Smaller Inland Cities Are Fueling Movie Gold Rush, Wanda Cinema President Says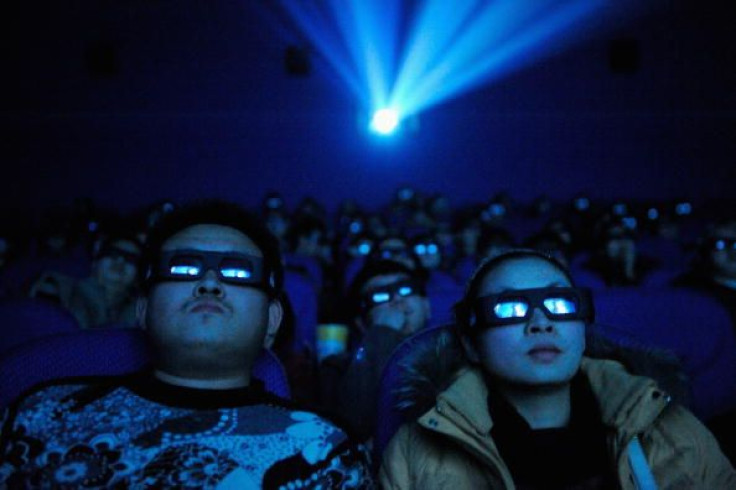 SHANGHAI — China's movie box office will soon become the biggest in the world, and much of that growth is being driven by smaller inland cities where people, some of whom had never previously watched movies, now suddenly have access to sprawling modern multiplexes.
That's according to movie and theater executives who spoke here this week at the CES Asia consumer electronics show, including John Zeng, president of Wanda Cinema Line, China's biggest chain of movie theaters.
Zeng said slowing economic growth and a fading of the initial boost from new online sales platforms would likely mean that the stunning fifty percent annual growth in sales China has recorded in recent years might not continue in the longer term.
"In the coming three - five years the market may grow at around 15 percent annually," he said.
But Zeng added that new technology, including Wanda's roll out of 50 new IMAX screens this year, and its plan to open 100 Dolby Cinemas in collaboration with Dolby Laboratories in the next five years, would continue to attract new audiences.
Wanda Group, one of China's largest real estate developers, has bet big on the movie industry, buying AMC Theatres in the United States and recently becoming the first Chinese company to buy a Hollywood studio, with a $3.5 billion takeover of Legendary Entertainment. In its home country it already has more than 2,500 screens, and plans to open another 100 multiplexes this year, many in shopping malls built by its parent company.
And executives are increasing looking beyond massive metropolises like Shanghai and Beijing.
"One of the biggest reasons for the growth of box office in China is the rise of third, fourth and fifth tier cities," said Peter Loehr, CEO of Legendary Pictures' China arm, Legendary East, and a two-decade veteran of China's movie industry.
Loehr said the record box office receipts at the Chinese New Year — more than $100 million was taken on the first day of the holiday alone — was a case in point.
"One of the big things we've seen is the rise of Chinese New Year as the biggest box office time of the year," he said. "And that's because when hundreds of millions of people go home [from big cities to inland areas] for the New Year there are now theaters there. Ten years ago, before Wanda and others were building theaters all over the country, people would go home and there wouldn't be that much to do. Now that's been solved, so we've seen this huge box office growth."
Loehr added that whereas China's four biggest cities — Beijing, Shanghai, Guangzhou and Shenzhen — accounted for 38 percent of China's total movie market a decade ago, that has fallen to 22 percent now "and will continue to drop further" even though big city audiences are still growing in real terms. And with continuing urbanization inland, there was further "tremendous potential," he said, noting the U.S. still had four times as many movie screens per capita as China, and South Korea, twice as many.
China's movie box office has seen exponential growth in recent years, rising from less than $1 billion in 2009 to $3.5 billion by 2013, and some $6.7 billion last year. And last year's record 49 percent growth in revenue was surpassed by a 51 percent rise in the first quarter of this year. And though sentiment has been dampened by a recent scandal over fake ticket sales involving the distributor of the Martial Arts movie "Ip Man 3," the nation has this year seen its highest grossing movie of all time, Stephen Chow's "Mermaid," which has so far taken more than $550 million at the box office.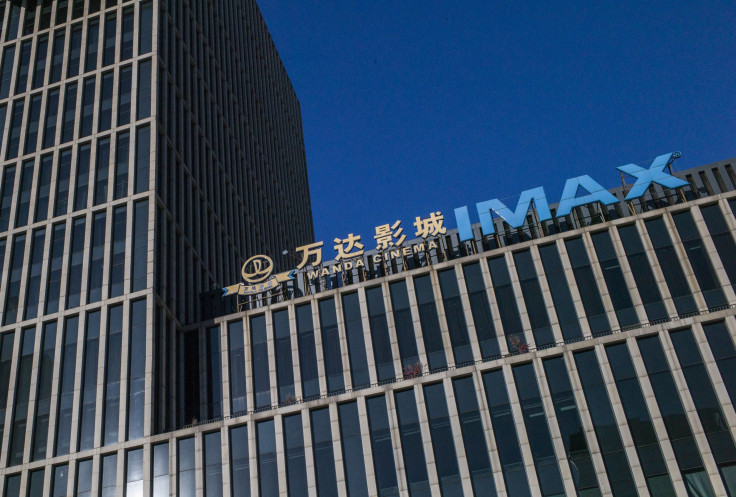 Young Generation
Another major driver of the growth is a new generation of cinema-goers. "We used to think DVDs would kill cinemas," Zeng said, "but now people prefer a good cinema experience. We've built more and more all-in-one malls in cities, so you can have dinner, watch a movie, go shopping. It's a new type of socializing, and it's popular with the young generation."
This demographic change has led to what Peter Loehr described as the "rise of the event film," with young people flocking to cinemas with friends, families or on dates."
But despite the recent success of family-friendly Disney movies such as "Zootopia" and "The Jungle Book," tastes do not always echo those of the U.S., Zeng said. "With a younger audience, they particularly like new things — high-tech, thrills, innovation," he said, adding that this meant some major U.S. movies had done less well in China than in other markets.
But Zeng said tastes would diversify away from hi-tech action movies in the longer term:
"We think the audience will watch a wider range of types of movie, more like the U.S., in the future. Audiences in the biggest cities are already becoming more mature, they want different kinds of movies."
There's no question Hollywood is now highly focused on trends in the Chinese movie market, despite restrictions that limit the number of foreign films shown each year to 34 (a figure that may change in the coming years under World Trade Organization rules).
"China is going to surpass the U.S. in 1 1/2 years. So if I'm in Hollywood I'm going to be thinking about how to access this market," said Jeffrey Soong, Hong Kong-based partner at Silverlink Capital, which invests in Chinese media and movies, in a CES Asia panel discussion.
Legendary's Loehr suggested that Wanda's purchase of his company would not be the last Chinese takeoever of a U.S. studio.
"This will be the first of many deals. I think we will see another big acquisition in the next 1 - 2 years," he said, though he cautioned that "these deals are hard to do, and only a small number of [Chinese] companies can do it."
And Loehr also said he hoped that future Sino-U.S. co-productions would be "real ones, with mixed cast and themes," rather than simply Hollywood movies in which Chinese stars were given minor roles – or vice versa.
Legendary's The Great Wall, an epic action movie shot in China, directed by leading Chinese director Zhang Yimou and starring Matt Damon, Andy Lau and Willem Dafoe, will be a "big test case" of this model, said Loehr. After some delays, the $160 million movie -- China's most expensive ever, and filmed largely at Wanda's new production base in Qingdao -- is due to be released in China in late December, Loehr told International Business Times.
Some observers have expressed concern that nervousness about Chinese censorship may affect the content of movies made with an eye to the Chinese market, and that could lead to bland productions that suit neither culture.
But Peilin Chou, head of creative for feature animation at DreamWorks' new Shanghai production base, Oriental DreamWorks, said the studio's recent "Kung Fu Panda 3" was "truly a co-production" — and a good example of how studios from the two countries could work together:
"The concept and ideas originated here in China," she said, "then we found a U.S. writer to start work on the script. But then the baton was passed back here, with Chinese executives giving input all the way along."
Chou described the movie as "truly animated in two languages," with different movements and "body language" in its Chinese and English versions, to suit the different manner of expression in the two languages.
"It's not as difficult as you might think at the beginning," she told IBT.
There are, however, still many issues to be resolved in China's wider movie industry, Chou said, noting writers with no previous experience are sometimes entrusted with writing movie scripts in China, "something that just wouldn't happen in the U.S."
Meanwhile, Loehr said screenplays were gradually being taken more seriously in China, and Wanda's Zeng agreed this is a key area. "We need good stories," he said. "Despite the advances in technology, this is still a creative industry, after all."
FOR FREE to continue reading
✔️ Unlock the full content of International Business Times UK for free
offer available for a limited time only
✔️ Easily manage your Newsletters subscriptions and save your favourite articles
✔️ No payment method required
Already have an account?
Log in
© Copyright IBTimes 2023. All rights reserved.