China Closes Giant Movie Downloading Website, Accusing It Of Being Nation's Largest Illegal Such Service; Other Movie Piracy Sites Voluntarily Shut Down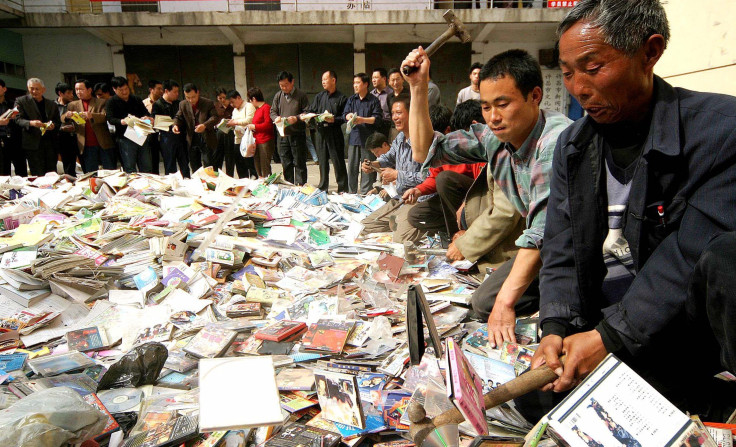 Chinese authorities have shut down what they say is the country's largest illegal high-definition movie downloading site, Siluhd.com, and arrested eight of the website's executives, including its CEO, identified only by his last name Zhou, according to Sohu News.
Zhou, a 45-year-old man with a graduate degree, came to Silu, which owns Siluhd.com, in 2003, and, according to Sohu News, began to push out other executives and reinvent the website. Now, the Silu team has more than 100 employees, many of them highly educated IT elites like Zhou. Siluhd.com is widely believed to have become the largest high-definition multimedia hosting website in China with as many as 1.4 million registered users.
After Siluhd.com became popular, the team opened and operated a brick-and-mortar store as well as online shops on taobao.com (China's eBay), selling website activation codes, Blu-ray players and pirated Blu-ray Discs, according to authorities.
Siluhd.com is sophisticated: On the surface, the website provides information and news on movies. Behind its front page, however, on an obscurely linked forum, are numerous pages of download links to Blu-ray movies, authorities say. A monthly fee of 50 yuan ($8.11) gives users downloading rights to all of the forum's content. Compared to authorized copies of Blu-ray movies, which retail for hundreds of yuan in China, the low cost of Siluhd.com content attracts movie enthusiasts who want to watch films in HD. The number of daily users at Siluhd.com has sometimes surpassed 30,000.
When Zhou was arrested on Tuesday, he initially refused to cooperate, Sohu News said. Siluhd.com was shut down on Thursday, which was also World Intellectual Property Day.
"We have enough evidence, you know whether your website sources its media legally," the police said to Zhou, according to Sohu News, which added that Zhou became increasingly nervous upon hearing this, until he asked, "Would you tell me how far along the investigation has gone?"
With Zhou's cooperation, the police found his computers and hard drives quickly. In Zhou's company headquarters in Beijing, more than 190 hard drives were discovered, each containing one terabyte, adding up to more than 10,000 movies and dramas. These, according to Zhou, were purchased in Blu-ray format and uploaded to Siluhd.com.
Besides the eight executives under arrest, some 30 employees of the company also face arrest for publishing pirated materials more than 50,000 times, Sohu News said.
After news of the arrests of Silu's executives, a slew of illegal movie download sites closed down, apparently voluntarily. Significantly, the publicly traded shares of legal media hosting websites such as LeTV (300104) soared. Shares of LeTV, which is listed on the Shenzhen Stock Exchange, rose 29.19 percent between April 16 and April 26. These websites host content legally purchased from studios and TV stations, and charge a fee for users to watch online.
© Copyright IBTimes 2023. All rights reserved.