China Developing National Operating System To Compete With Microsoft, Google Amid US Tension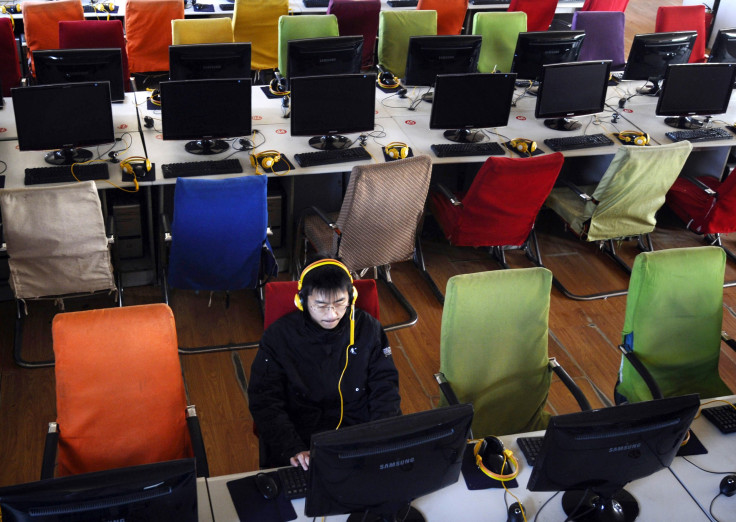 The Chinese government is encouraging the development of a Chinese-made personal-computer and mobile operating system that could help wean the country off its reliance on American software companies. The new OS could be available as soon as October, according to a report by the state-controlled Xinhua News Agency Sunday.
China has largely gated off much of its Internet already, with a number of social networks finding success with the same strategies pioneered by Facebook Inc. (NASDAQ:FB), Google Inc. (NASDAQ:GOOG) and Twitter Inc. (NYSE:TWTR). The strategy comes amid ongoing tension with the West, as China is concerned about escalating cyberwarfare and ongoing U.S. electronic surveillance.
That China is seeking to copy U.S. operating systems -- especially Microsoft XP, which China Central Television has reported remains massively popular in China even though it is no longer being supported by the Microsoft Corp. (NASDAQ:MSFT) -- was first revealed when Guangnan Ni, a Chinese technology icon who co-founded Lenovo Group Ltd. (HKG:0992), gave an interview to the Ministry of Industry and Information Technology.
"We hope to launch a Chinese-made desktop operating system by October supporting app stores," Reuters quoted Ni as saying. "Creating an environment that allows us to contend with Google, Apple and Microsoft -- that is the key to success."
This move comes after China banned Windows 8 for government users in an apparent attempt to curb Microsoft's dominance and the suspected spying on government personnel. Windows XP had a reported Chinese market share of more than 50 percent early this year partly because it's widely pirated throughout the country.
Microsoft is also the subject of a rigorous antitrust investigation in China, with authorities seizing computers, emails and financial information from four company offices there. A notice from China's State Administration for Industry and Commerce (translated by Computer World) indicated the raids were not announced before they were conducted and could be the initial stages of a criminal probe.
"This investigation is on the heels of China having banned Windows 8 for 'security reasons.' At the time, I speculated that the Windows 8 ban was an attempt by the Chinese government to force Microsoft to continue to support Windows XP," security analyst Ben Thompson wrote for the subscription-required Stratechery.com. "Microsoft has not given in, at least to this date, and I wonder if this investigation is all about ratcheting up the pressure ... If I'm right, I think Microsoft has to think seriously about abandoning the country. It would be a very painful decision, but I simply think it is too difficult for any Western software or services firm to compete in China."
China unveiled the China operating system, or COS, in January, with officials saying at the time that it was designed for use on mobile phones, tablet devices and desktop PCs on the Chinese mainland. COS has been billed as a new kind of homegrown technology for Chinese patriots that will be able to do everything Android and other U.S.-developed operating systems can do.
"2014 will be a transition year for Chinese smart devices," said a press release issued at the time, as quoted by the English language South China Morning Post. "COS will offer multiple advantages for local users by offering a more China-oriented operating experience, a secure environment and a means for technological collaborations with other Chinese companies."
Increased government involvement also creates the possibility that China's already-censored Internet will become even more regulated. In a study published in Science magazine last week, researchers from Harvard University and the University of California at San Deigo explained how they posted hundreds of messages across various Chinese social networks and found that much of the user-generated content is censored before it's ever made public. Weibo, the Chinese equivalent of Twitter, is especially a target of government monitoring, with officials worried about speech that's meant to incite physical uprisings.
"We had complete access to the software, documentation, help forums, and extensive consultation with support staff; we were even able to get their recommendation on how to conduct censorship ... in compliance with government standard," wrote Gary King, the lead author of the Science piece. "We conclude that the government is perhaps intentionally promoting innovation and competition in the technologies of censorship. Such decentralization of policy implementation as a technique to promote innovation is common in China."
© Copyright IBTimes 2023. All rights reserved.
FOLLOW MORE IBT NEWS ON THE BELOW CHANNELS