China EV Battery Factories' Temporary Shutdown Raises Concerns About Raw Material Prices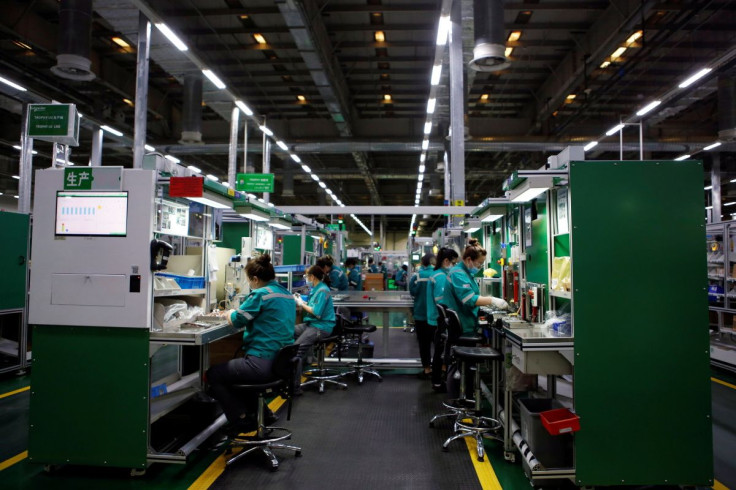 KEY POINTS
Sichuan ordered all factories to temporarily shut down amid a fierce heatwave
Analysts fear a possible increase in raw material prices if the factory shutdown affects supplies
China's heatwave has been running for 64 days now, the longest yet in the country's history
The Chinese province of Sichuan has ordered all factories of electric vehicle battery parts to shut down until Aug. 20 amid a historic heatwave that pressures the region's power grid. The move has raised concerns regarding the possible increase in raw material prices as analysts anticipate a supply shortage in EV battery parts.
Industry analysts have raised concerns about the possible spike in raw material costs, according to a Wednesday report by CNN. Sichuan is the Chinese center of lithium mining, and lithium is a major component of electric car batteries. Furthermore, the province's order to temporarily halt factory operations will affect factories being run by some of the biggest battery suppliers such as Contemporary Amperex Technology Co. Limited (CATL), Foxconn Technology, Texas Instruments Onsemi and more.
Tesla gets its battery supplies from CATL, while Apple sources supplies from Foxconn Technology. Both suppliers have factories in Sichuan, and CATL is the biggest electric car battery maker in the world. Analysts indicated that the temporary shutdown of factories could affect supplies and a supply shortage could result in higher raw material pricing.
Analysts pointed out that while other Chinese regions are also experiencing smaller curtailments due to China's heatwave, a power crisis is more likely in Sichuan due to the region's dependence on dams for electricity.
Local business publication Jiemian Global reported that CATL, which is located in Yibin City in Sichuan, suspended its operations Tuesday after the Yibin Bureau of Industry and Information Technology announced the necessity to shut down factories. "Recently, Yibin City has ushered in the second round of hot and dry weather this year, and the power supply and demand situation is extremely tight," Jiemian quoted the Yibin Bureau of Industry as saying. The industry ordered the temporary shutdown of factories through Saturday.
Earlier this week, Volkswagen AG said that its Chengdu factory has been affected by power shortages in the areas. The auto manufacturer said slight delivery delays were expected due to the issue, Bloomberg reported. Chengdu is a city in Sichuan.
The ongoing heatwave in China has run for 64 days, Reuters reported. Besides the temporary shutdown of factories that use up a lot of electricity, the Chinese government has also deployed relief funds to areas experiencing widespread drought. Some cities and regions have resorted to seeding clouds to battle the heatwave.
The current heatwave in China is the longest yet in the country and the worst in the past 60 years.
© Copyright IBTimes 2023. All rights reserved.