China Responds Cautiously To TPP Deal, Which Analysts Say Will Bring Pressure For Faster Reforms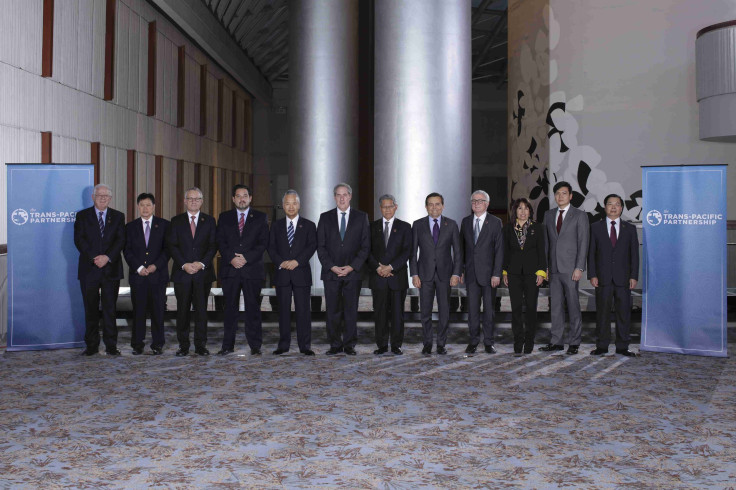 SHANGHAI -- China has reacted cautiously to the Trans-Pacific Partnership trade deal (TPP), which U.S. President Barack Obama said explicitly was designed to prevent "countries like China" from writing "the rules of the global economy."
China's Ministry of Commerce said it took an "open-minded attitude" to the deal, though Chinese analysts said it would increase pressure on Beijing to introduce further economic reforms -- and some Chinese Internet users reacted angrily to Obama's comments. China is not one of the 12 Pacific Rim countries that reached the accord Monday in Atlanta, with questions over China's legal system and the country's continuing privileges for state-run enterprises seen as preventing it from joining the new free-trade framework.
And the deal has been seen as posing challenges for Beijing, both economically, since it will give other countries advantages in trading with the U.S., China's biggest market, and also politically, since it will link the U.S. more closely with neighboring countries like Japan and Vietnam, with which China has strained relations.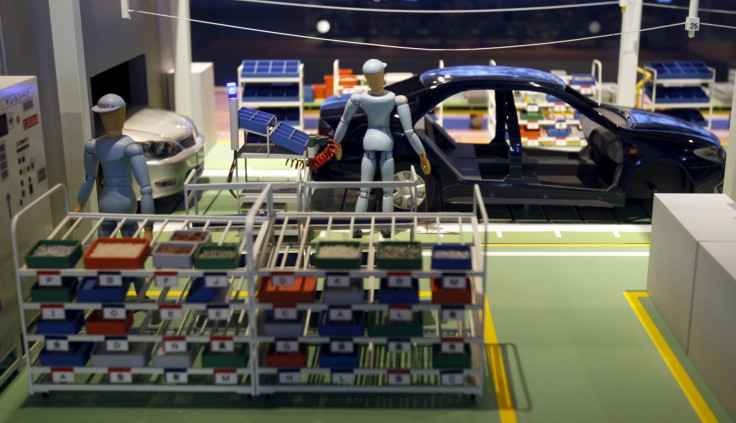 In a statement on its website, China's Ministry of Commerce sought to downplay tension, describing the accord as an important one, and saying that China had an open-minded attitude to the construction of "any systems that fit with World Trade Organization (WTO) principles and can benefit Asia Pacific economic integration." It said China hoped the TPP could advance "alongside other free trade arrangements in the region" and contribute to free trade and investment, and economic development in the region.
However China's state-controlled media appeared to have been encouraged not to play up news of the accord, which was not given headline billing in most media Tuesday.
Leading news portal China Business News did not mention the story on its homepage at all, while Shanghai news website The Paper gave more prominence to progress on technical cooperation between China and the U.S. during President Xi Jinping's state visit to the U.S., which ended some 10 days ago. Its report on the TPP suggested that the U.S. had pushed for the deal as a response to China's success in negotiating trade deals with other countries, and in persuading major European countries like Germany and the U.K. to join the Beijing-backed Asian Infrastructure Investment Bank (AIIB), despite U.S. opposition.
The Global Times, a nationalistic tabloid run by the official People's Daily, did give the story greater prominence -- though it emphasized domestic opposition to the TPP from U.S. Democrats, and also headlined Obama's reference to China, prompting an angry response from some readers. One accused the U.S. president of a Cold War mentality and of being obsessed with confrontation, while another said the U.S. was "shamelessly tightening the noose around China's neck," and said China should build up its financial and military strength in response.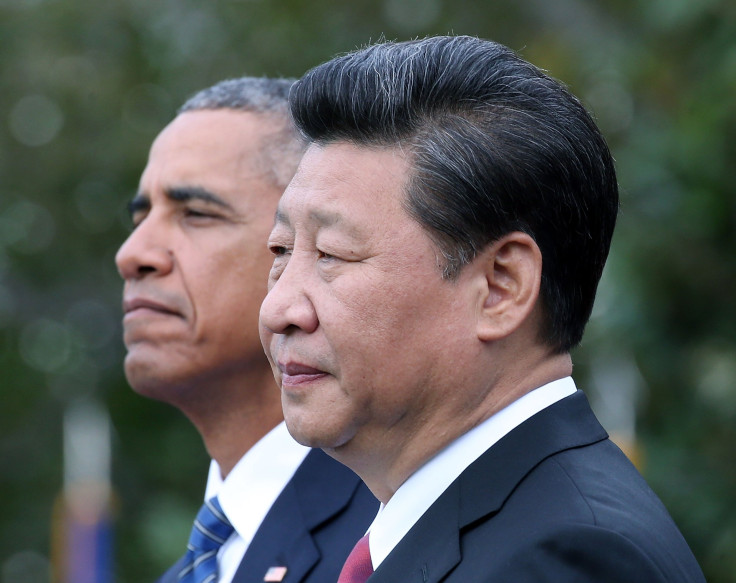 Shen Dingli, deputy dean of the Institute of International Studies at Shanghai's Fudan University, told International Business Times there was no doubt that the TPP deal was a challenge to China, and could potentially shave between 1 and 2 percent off China's GDP growth rate (currently around 7 percent per year). However, he said China would cope, as it had done with the challenge of opening up to the WTO 15 years ago.
"China considers TPP as a threat, but what can China do?" he asked. "We need to meet the threat and raise our domestic economy to a higher standard, which means more marketization, revamping our domestic economic trade and investment institutions massively, making our domestic manufacturing more competitive and innovative."
Shen added that the overall direction of the TPP was positive, saying it would give more impetus to economic reforms pledged by China's government some three years ago, including welcoming more foreign investment in key sectors.
Shen said Obama's comments that countries like China should not be allowed to write trade rules sounded "racist" and were "wrong – everyone should be able to write these rules, as long as they are fair to others," he argued. However, he said, China believed the comments were made for political reasons, to give Obama "face," and said that Beijing would not be too alarmed by such rhetoric, because the U.S. "had been internally very hospitable" during Xi's recent state visit. He stressed that the two countries had reached consensus on a "big list" of issues important to Beijing, with the U.S. agreeing to support the inclusion of the Chinese yuan in the International Monetary Fund's "Special Drawing Rights" basket of currencies, and potentially to drop its opposition to the AIIB.
Shen downplayed suggestions that the TPP would only heighten tensions and rivalry in Asia, saying such trade accords were not a zero-sum game: he noted that China recently signed its own free-trade deal with Australia, a TPP signatory, and is working on one with Japan, while several signatories are involved in China's attempts to build regional economic ties through its "New Silk Road" economic belt strategy. And he did not rule out China joining the TPP in the future, though he said it faced challenges to reform in areas like intellectual property rights protection. In the meantime, he said, China would respond to the pressure to generate more jobs by increasing sales of cement, iron and steel abroad, and exporting more of its construction capacity.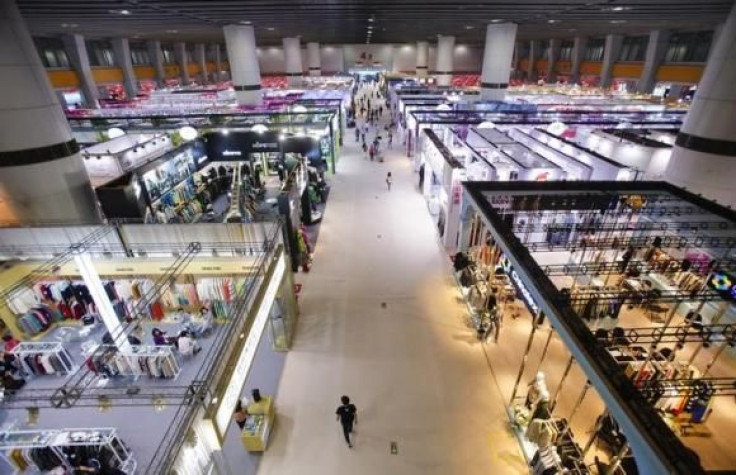 And fears that China would be hit hard by more manufacturing moving out of China to Southeast Asian nations to benefit from TPP preferential status were exaggerated, according to Gary Liu, professor at the China Europe International Business School in Shanghai.
"China is focusing more on manufacturing for our domestic market now, and it's such a large market that companies want to be here," he told IBT. "Vietnam already has cheaper labor, but many companies are still manufacturing in China."
Liu added that, as the WTO had done, the TPP could add to pressure on China to push through further reforms. However, he said that these days China's leadership was also preoccupied with other areas, including the country's anti-corruption campaign, and did not have the same "sense of crisis" over trade as it did 15 years ago.
And he agreed it would not be easy for China to meet some of the criteria required for TPP membership."Of the TPP countries, only Vietnam has so many state enterprises," Liu said, adding: "I don't think they're as important there as they are in China. The TPP also has a lot of clauses related to legal protection, which is relatively weaker in China."
But he said China -- which has faced criticisms from foreign businesses for not opening up key sectors of its economy as fast as it promised in 2012 -- should seek to "keep moving" toward meeting the TPP membership criteria. "It will be tough for us," he said, "but we should not see the TPP as something out of the ordinary, it is basically in line with the direction of our own reforms."
© Copyright IBTimes 2023. All rights reserved.