China's 'Gentle Desert Butcher' Goes Viral By Sharing Her Unique Lifestyle Online
Breeding livestock is no longer a dull profession if you have millions of people taking interest in what you do. This Chinese shepherdess has amassed millions of followers on social media by sharing her rather unique lifestyle.
Huiran, fondly called "the gentle butcher" by her fans on the Chinese social media Douyin, lives in the Xinjiang Uygur Autonomous Region and works at a sheep farming business owned by her family.
On Huiran's Douyin account, named "The Sheep Of Gray Wolf," people can watch videos of her daily routine, which includes nursing sheep, fishing and roasting lamb. Huiran joined the business in 2018 and since then, her life revolved around the 600 sheep at the farm.
She started posting videos on the social media site as she wanted to share her experiences with more people and that turned out to be quite a success. Huiran's videos have gone viral and she now has 7.2 million followers.
The 21-year-old shepherdess is very happy with her lifestyle but she doesn't want to appear as a menacing butcher to her viewers. Instead, she wants to be considered as someone who is a little girl at heart — just as she thinks of herself.
Her Douyin account started gaining traction in February when she shared a video that showed her slaughtering and skinning a sheep within just eight minutes. The woman believes her appearance is in stark contrast with her job, and that may have been the trigger for her popularity.
"Perhaps there is a stark contrast between my skinny appearance and the butcher footage, as the video became a hit immediately," Huiran said, Next Shark reported.
Her videos sometimes even have a touch of sarcasm. One such video, which shows a sheep trying to flee and falling down after hitting a fence, came with a rather funny caption: "Let's say goodbye to men in this world, even male sheep are unreliable and they won't get back up even if they fall."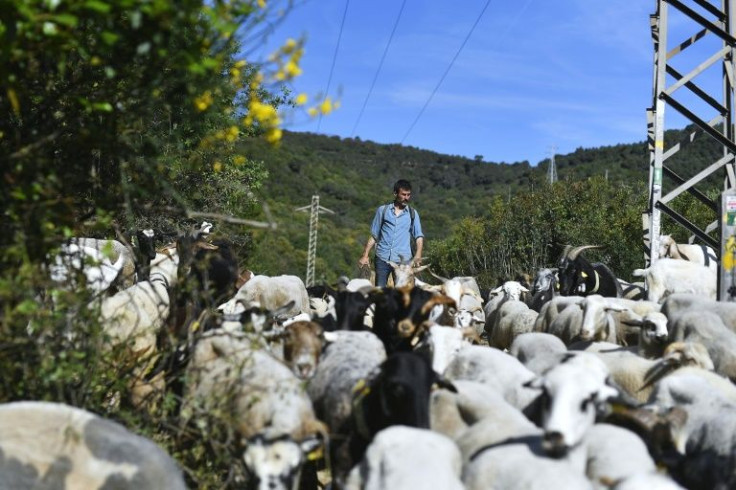 © Copyright IBTimes 2023. All rights reserved.