China's New Aristocrat Class Looks For Refinement At Finishing Schools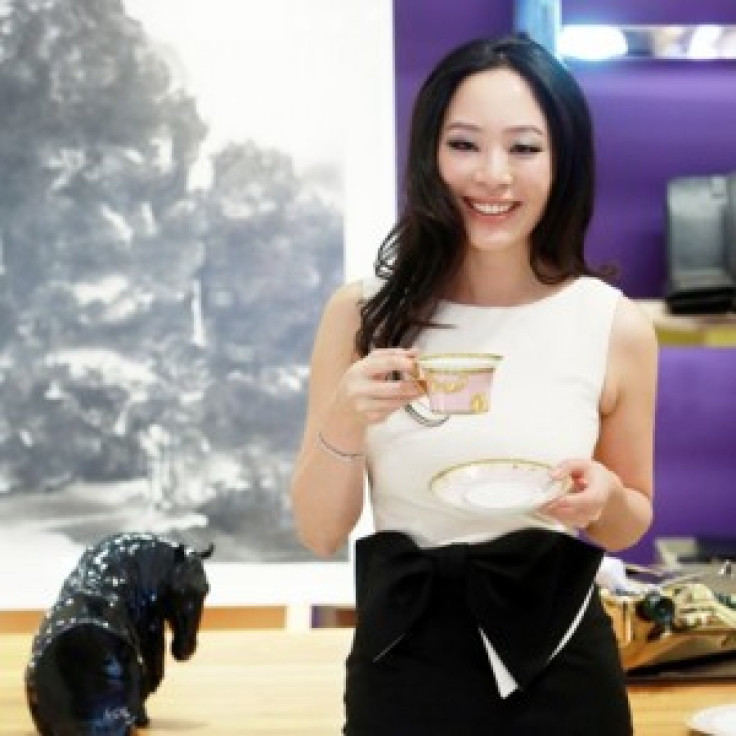 As China gets comfortable with its newfound wealth, a new phenomenon has young Chinese women hoping to assimilate smoothly into aristocratic circles by spending thousands of dollars on a finishing school. Although the idea of a finishing school is common among wealthy families in the U.K., one woman is bringing lessons in manners and refinement to their peers in China.
Young Chinese women hoping to follow in the glass slippers of famous British aristocrats such as Princess Diana and Camilla, Duchess of Cornwall, both of whom attended finishing school in Switzerland, are now attending European-style finishing schools in China. One Beijing-based finishing school called Institute Sarita describes itself as "China's leading finishing school, bringing you first-hand experience to help you become more poised and polished, taking your social and professional success to the next level."
Sarita was founded by Sara Jane Ho, a Hong Kong native who is mostly Western-educated, attending Georgetown University and the Harvard Business School. Ho's own first-hand training at the Institut Villa Pierrefeu in Montreux, Switzerland, combined with her business sense, is what inspired her to introduce Western etiquette to the East.
Offered only to women, Institute Sarita courses are categorized as either Debutante, for unmarried women 16 and older, or Hostessing, for married women. Comprehensive courses are conducted either 10 or 12 full days, once a week, while intensive courses are conducted either 10 or 12 full days on accelerated bases. The finishing school also offers shorter introductory courses.
In Debutante courses, students learn "[h]igh-end social etiquette and protocol, including history, social, and business customs of different cultures and countries around the world (international savoir-vivre), greetings and introductions, business card exchange, dress code, table manners, dining and entertaining, conversational do's and don'ts, gift giving and cultural surprises. Also taught are floral art and table decoration, public relations, psychology and personal presentation."
In Hostessing courses, students are also exposed to international savoir-vivre, as well as "business etiquette, the art of European dining, planning private receptions and family events, organizing table service, the history, tasting and service of tea and coffee, alcoholic and nonalcoholic drinks, dressing definitions, personal stationery and invitation cards, body language, rules of official and diplomatic protocol, and hotel and restaurant manners."
According to the Daily Mail, such refinement doesn't come cheap. A two-week course at the newly opened institute will set each aristocrat-in-waiting back 100,000 yuan, which is about $16,309. Justifying that hefty price tag, the institute insists online that the skills learned go beyond knowing which fork to use at the dinner table: "Our courses are designed to give you the opportunity to achieve a greater understanding of other cultures and better interpersonal communication."
While course attendance is limited to those who can afford to pay for it, Ho said the lessons learned are universally useful. "Everyone needs to study etiquette, no matter who you are," Ho told the Daily Mail. "It should allow you to be a better version of yourself."
© Copyright IBTimes 2023. All rights reserved.