Chinese Audiences Souring On American Sequels, Spelling Bad News For Hollywood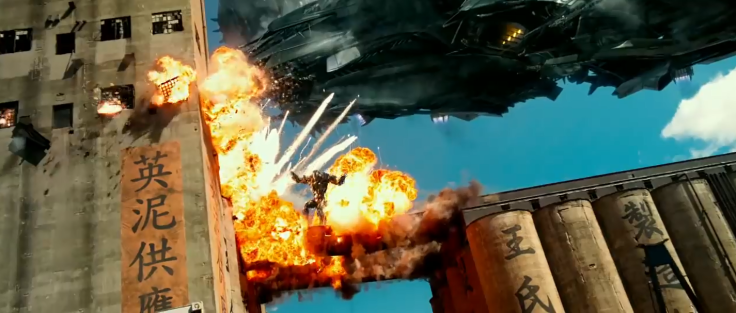 Hollywood studios are increasingly looking to China as a dependable source of revenue, but Chinese audiences are already tiring of the homogenous, big-budget action films being imported into the country.
According to a report from Chinese research firm EntGroup, box office returns for imported films are growing at considerably slower rates than Chinese-produced films. While the Chinese box office grew tremendously from 2012 to 2013, increasing 27.5 percent from $2.7 billion to $3.5 billion, the majority of that growth comes from the rise of homegrown Chinese films.
In 2012, Chinese films represented only $1.3 billion of the box office, but those numbers increased 54.3 percent to just over $2 billion in 2013. Conversely, imported films grew only 2.3 percent, the lowest increase since 2007. That kind of growth should be worrying Hollywood, which has increasingly relied on foreign markets like China to boost films that perform poorly in America.
EntGroup notes that Chinese audiences blame "the lack of variety in recent imported films, many of which are sequels and re-releases, and heavily driven by special effects. In contrast, local films, such as 'So Young,' 'Seeking Mr. Right' and 'Tiny Times' are more diverse and relatable." All three films feature predominantly Chinese cast members, and while they vary in genre from the rom-com "Seeking Mr. Right" to the drama "So Young," they're all rooted more heavily in Chinese culture.
Just looking at the top box office winners in 2012 and 2013 drives home the point. In 2012, seven American films made it onto China's top ten (in order): the rereleased "Titanic 3D," "Mission: Impossible - Ghost Protocol," "The Avengers," "Life of Pi," "Men in Black 3," "Ice Age: Continental Drift," and "Journey 2: The Mysterious Island." In 2013, only two made the list: "Iron Man 3" (which featured China-exclusive scenes co-produced in the country), and "Pacific Rim."
The split is a little more even in the first part of 2014. Four American films are in the Chinese top ten this year: "Captain America: The Winter Soldier," "X-Men: Days of Future Past," "The Amazing Spider-Man 2," and "The Hobbit: The Desolation of Smaug." While those numbers are better than last year, they're likely to shift in favor of Chinese releases as summer blockbuster season winds down.
Still, American action films make up a sizable chunk of China's film market, representing 77 percent of all movies imported into China in 2013. And American films, all of which were defined as sci-fi or action in the report, topped the Chinese box office for six months out of 2013.
But as the Chinese film industry continues to grow (with the potential of eclipsing the American market by the end of the decade), it will likely become more difficult to satisfy Chinese audiences with repurposed American entertainment -- moviegoers are going to want films that reflect their own experiences and views.
Some Hollywood studios are already working to adapt. Legendary Pictures and Dreamworks have both founded joint ventures with Chinese production companies, Legendary East and Oriental Dreamworks, to use native Chinese talent in their filmmaking. It's a natural -- and smart -- step in the right direction, assuming these co-productions can keep in step with a growing homegrown market.
© Copyright IBTimes 2023. All rights reserved.