Is Chris Brown Being Targeted? Singer Thinks Rihanna Prosecutor Is Out To Get Him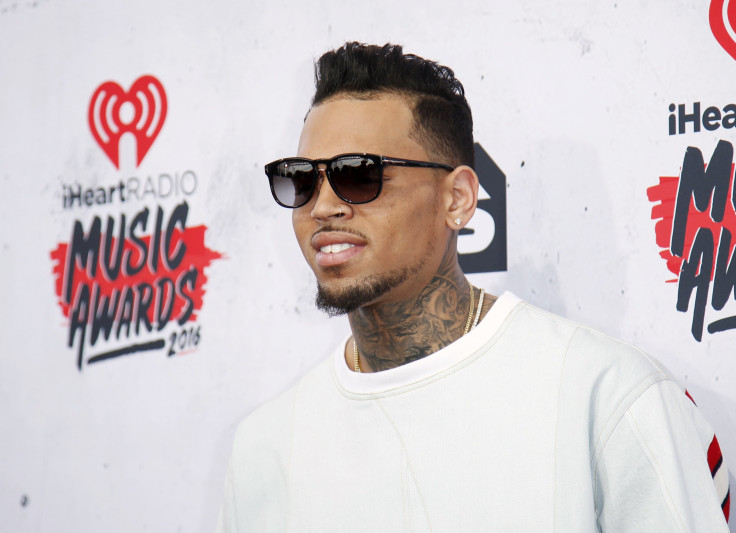 The Chris Brown and Baylee Curran saga doesn't seem to be ending anytime soon, and now, according to a new report, Brown feels he is being targeted.
After Curan accused Brown of threatening and assaulting her with a weapon on Tuesday in his house, the singer was arrested on suspicion of assault with a deadly weapon. According to TMZ law enforcement sources, the person behind Brown's arrest was Deputy District Attorney Mary Murray.
Murray has had her run-ins with Brown before, previously prosecuting him in the Rihanna case as well as being involved in various probation hearings Brown had. TMZ reports that the day Brown allegedly pulled his gun on Curran, police had decided not to arrest the "Loyal" singer. The cops were looking to take the case under investigation, but it was Murray who moved to get Brown arrested.
Now, Brown reportedly believes the only reason he was arrested was because Murray has it out for him. TMZ states Brown had multiple witnesses who disputed Curran's claims. The singer has previously called Murray out before, labeling her a "racist."
During an interview with Extra, Curran detailed the incident that occurred at Brown's home. "Chris came in, pulled out his gun and said, 'I'm getting so sick of you people,' pointed the gun at me, [and told me] to get the f--- out of the house." According to Curran, she fled the scene after being asked to sign a nondisclosure agreement.
"I fled down his driveway," she said. "I went to the left side of the street, went up a couple houses, was running. That's when the neighbors heard the commotion and saw me out there and then called the police, and that is when I then called the police."
After his arrest, Brown posted his $250,000 bond and was released late Tuesday night. He is expected to appear in court on Sept. 20.
© Copyright IBTimes 2023. All rights reserved.
FOLLOW MORE IBT NEWS ON THE BELOW CHANNELS