Chris Brown Misses Rihanna? Singer Likes Photo Of Ex-Girlfriend On Instagram Amid Karrueche Tran Breakup Rumors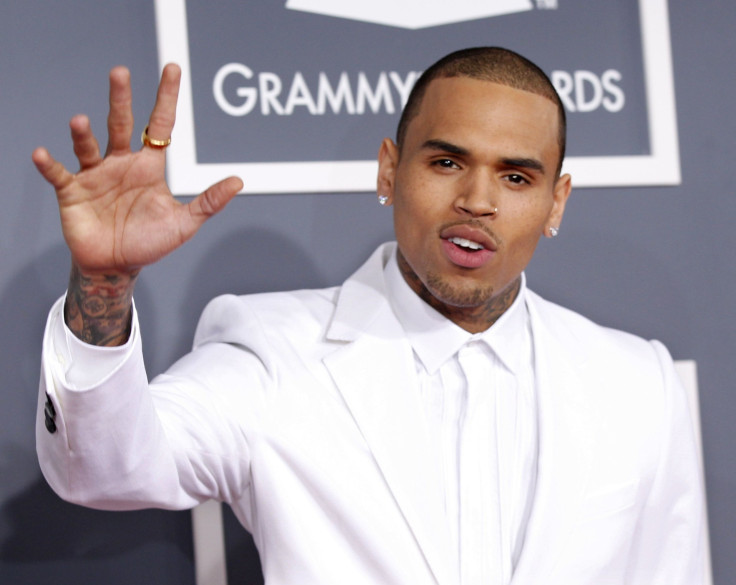 While it is unclear whether Chris Brown and his on-again, off-again girlfriend Karrueche Tran are back together, it is quite clear that he still misses Rihanna. On Sunday, the 25-year-old artist liked a photoshopped photo on Instagram of him and the Barbadian stunner.
The black-and-white picture, posted on the account @mzfamebreezy, shows Brown and Rihanna lying together on a bed. Just a few weeks ago, Tran could not hold back her tears when speaking about Brown. On the talk show "Just Keke," the 26-year-old model/singer opened up about her boyfriend and his relationship with Rihanna, whom he has dated on-and-off since 2008. During a preview, host Keke Palmer asks Tran how she dealt with her newfound fame after beginning to date the famous artist.
"I've never dated a celebrity before, so it was very new to me. Paparazzi and all that," Tran said, adding that a "level head and positivity" helped her deal with the new experience.
"And then, even the situation with Rihanna, you know the reason why people tuned in to this so much was because it's relatable. I have girlfriends, I have family who've gone through the same situation. It's the case of the ex. We all go through it, do you know what I'm saying?" she said.
"But in this case my boyfriend is a celebrity whose ex-girlfriend is an even bigger [celebrity]... So, not only am I fighting a battle with her, I'm fighting a battle with her 14 million fans," Tran added.
Social media has been cruel to the young model, with Rihanna fans often trolling her Twitter and Instagram pages. "So, imagine how that feels for me when I gotta get on Twitter and I see a whole bunch of stuff. … They make up all kind of crazy stuff and it's like they know nothing about me," Tran continued. "But, you know, because they know nothing about me, because I stay so mute sometimes, that leaves open space for them to say whatever they want."
Palmer then asked what has been the hardest part of the love triangle, and Tran said, amid tears, "I guess I would say the heartbreak, because it was a real situation."
In 2012, Brown broke up with Tran for Rihanna and released a video in which he shares his feelings about the realities of love — and asks if it is possible to be in love with two women at once. "Is there such thing as loving two people? I don't know if that's possible, but for me, I feel like that," Brown admitted in a video titled "The Real Chris Brown." Brown is seen in the minute-and-a-half video reflecting on both if his relationships.
Brown and Tran had been together for close to two years at the time of their 2012 split. Though they have since rekindled their romance, Tran and Brown are often on and off, and fans continuously encourage Brown to get back together with Rihanna. Since he has liked a photo of him and Rihanna on Instagram, it seems like he wants to get back together with the singer as well. It is unclear if she is currently dating anyone, but is often spotted out on the town with her best friend, Melissa Forde.
© Copyright IBTimes 2023. All rights reserved.