Chris Brown-Rihanna Update: Why 'Loyal' Singer Won't Date Rihanna Again, 'Only Woman He Can Be Faithful To Is Royalty'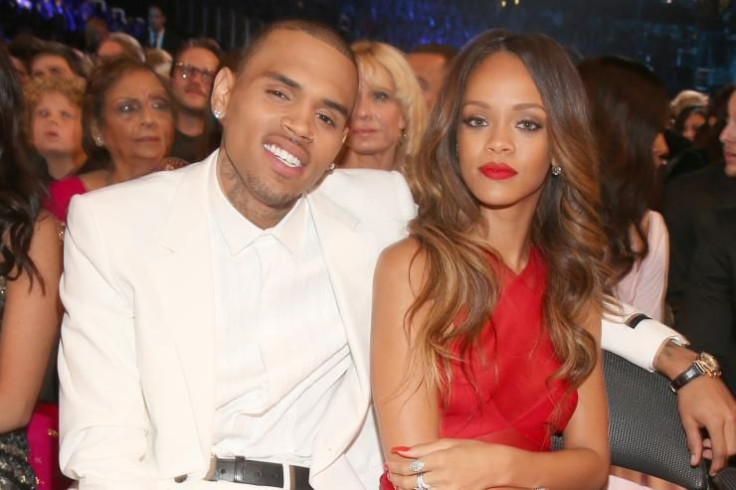 Chris Brown still loves his former girlfriend Rihanna, but he has made the decision of not dating her again, a source told Hollywood Life. The news comes a day after the "Loyal" singer posted an emotional message on his Instagram account.
According to the source, Brown will not be able to see Rihanna heartbroken for a second time and does not want her to go through the same events when the two were in a relationship. Brown and Rihanna shared a tumultuous relationship and split after the former assaulted her after the Grammy Awards in 2009. The two had got back together after their split in 2009, but later ended their on-again, off-again relationship in 2013.
"He knows who he is," the source told Hollywood Life. "He knows he loves women and knows he could have just about any one he wants. He realizes that and the last thing he'd ever want to do is hurt his precious Rihanna and not give her what she wants -- which is love and a monogamous commitment."
Since Brown's relationship with his recent ex-girlfriend Karrueche Tran ended in March after the latter discovered that the singer had a child with model Nia Guzman, rumors have circulated that the 26-year-old singer and Rihanna might be thinking about giving their love another chance.
Brown, who spent the Fourth of July alone, sent out a message about love on Monday.
"It is easy to hate and it is difficult to love. This is how the whole scheme of things works. All good things are difficult to achieve; and bad things are very easy to get," Brown's message read.
It was unclear whether Brown was aiming the message at Rihanna or Tran. However, some reports said that the message was for Tran. Brown made several efforts to win back Tran after their split but gave up after constant rejections.
Brown reportedly wants to focus on his 1-year-old daughter Royalty and she is the only woman he can be loyal to. "The only woman he can be faithful to is Royalty. That's where his heart and soul lies," another source told Hollywood Life.
Brown has been feuding with Royalty's mother over their daughter and has also filed paternity papers. He had reportedly stopped paying $10,000 a month in child support to Guzman after he was denied visitation with his daughter last month.
© Copyright IBTimes 2023. All rights reserved.