Chris Christie On Gun Control: New Jersey Governor Admits He Changed Stances On Firearms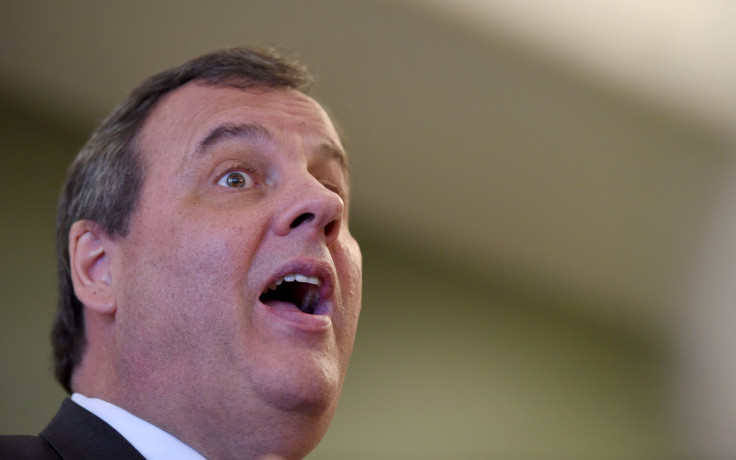 While just weeks ago, New Jersey Gov. Chris Christie denied supporting certain gun control measures in the 1990s, he is now conceding that he has changed his stance on guns since he entered New Jersey politics, Politico reported. The GOP presidential candidate has gone from proclaiming in 1995 that opposition to an assault weapons ban was "crazy" and "radical" to calling President Barack Obama a "petulant child" for taking executive actions this week to strengthen gun control.
In a 1993 bid for the New Jersey state Senate, Christie said he was energized into running because of a Republican effort to repeal an assault weapons ban. When asked about it in November, Christie said it didn't sound like him, NJ.com reported.
"I was 32 years old and I've changed my mind," Christie said Wednesday, according to Politico. "And the biggest reason that I changed my mind was my seven years as a federal prosecutor. What I learned in those seven years was that we were spending much too much time talking about gun laws against law-abiding citizens and not nearly enough time talking about enforcing the gun laws strongly against criminals."
Christie, who is running for the 2016 GOP presidential nomination, bit into Obama's gun control executive actions in advance Sunday, saying they would be overruled in the courts and that if elected president, he would reverse them, the Huffington Post reported. In 2013, Christie did sign a series of state gun control laws to address gun violence, but has since vetoed various gun control bills.
After the 2012 slaughter at Sandy Hook Elementary School in Newtown, Connecticut, where 20 little children were killed, the Obama administration has stepped up its gun control efforts. Tuesday, Obama announced steps to expand background checks and create more stringent requirements for reporting lost or stolen guns.
"The American people have rejected his agenda by turning both the House and the Senate over to the Republicans, and going from 21 governors when he came into office, to 31 Republican governors now," Christine said, according to the Huffington Post. "Now this president wants to act as if he is a king, as if he is a dictator."
© Copyright IBTimes 2023. All rights reserved.