Chris Christie's Political Confidant And New Jersey Pension Overseer Resigns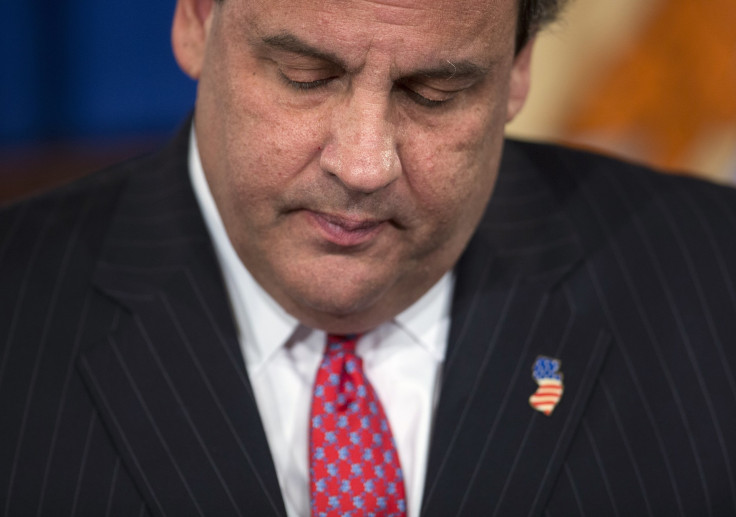 As Chris Christie draws closer to a run for president, there's intensifying scrutiny of donations flowing to his political organizations from executives at financial firms that manage ever-larger slices of New Jersey's $80 billion state pension system. Now, the Christie political confidant at the center of many of those questions is resigning.
During today's meeting of the New Jersey State Investment Council, private equity executive Robert Grady announced he is stepping down from the chairmanship of the panel. Christie has called Grady a "friend of mine for nearly 40 years" whom he relies on for political advice.
In recent months, campaign finance documents revealed that under Grady's leadership, the state has awarded lucrative pension management contracts to hedge fund, private equity, venture capital and other so-called "alternative investment" firms whose executives made campaign contributions to Christie's campaign, his state party, the Christie-led Republican Governors Association and the Republican National Committee. The donations included a $10,000 contribution from Massachusetts Republican Gov.-elect Charlie Baker to the New Jersey Republican State Committee just months before Baker's firm was given a New Jersey pension investment.
The donations were made despite New Jersey and federal rules aiming to restrict contributions to state officials like Christie who oversee pension investment decisions. Documents uncovered by International Business Times showed that Grady, a former Carlyle Group executive, was in regular communication with Christie's campaign officials at the time the campaign was raising money and he was overseeing the state's pension investments. Grady pushed New Jersey to move pension money into an investment in which his private financial firm was also investing, documents revealed. New Jersey also invested in Carlyle Group funds during Grady's tenure, though he recused himself from final votes on those investments.
New Jersey's largest union has filed a complaint with the state ethics commission about the donations, and New Jersey lawmakers are currently considering legislation to strengthen existing restrictions on campaign donations to state officials from firms managing state pension money.
Grady, who was a longtime executive at the Carlyle Group, justified his push to invest more state employees' retirement money in alternative areas by arguing such investments would "maximize returns." Yet while fees paid to Wall Street firms have spiked during Grady's tenure, New Jersey's pension system's returns have trailed the median returns for similarly sized public pensions. The gap has effectively cost New Jersey taxpayers billions in unrealized returns at a time when Christie has been citing the state's pension shortfall to push for cuts to retirement benefits.
In all, New Jersey's alternative investment portfolio trailed the S&P 500 every year Grady oversaw the state's pension system, losing the state more than $5 billion it would have garnered had it moved the money into traditional stocks and stock index funds.
According to Chief Investment Officer magazine, "several sources" assert that Grady's resignation was prompted by a family health issue.
Resigning from the State Investment Council frees Grady to raise money for a 2016 Christie presidential run without prompting questions about whether state pension investment decisions are related to the fundraising.
© Copyright IBTimes 2023. All rights reserved.