Chris Christie Blocks Release Of Pay-To-Play Probe Of Charlie Baker, Massachusetts GOP Nominee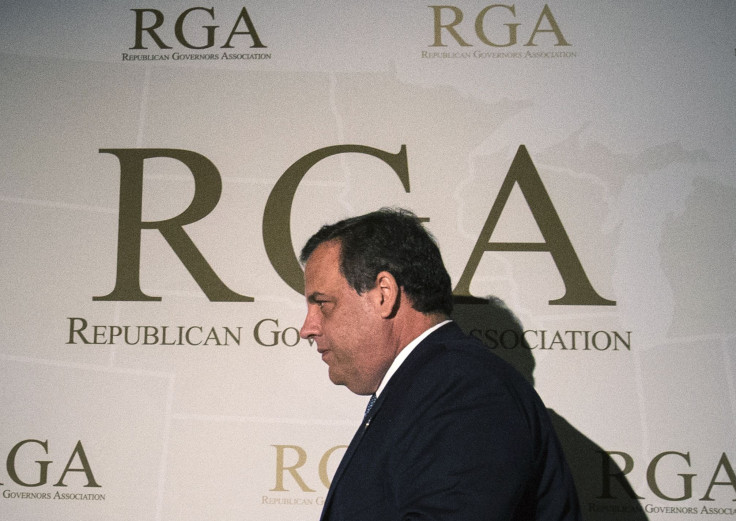 As chairman of the Republican Governors Association, New Jersey Gov. Chris Christie has helped Charlie Baker with millions of dollars worth of ads supporting his Massachusetts gubernatorial campaign. But that's not the only way he may be boosting the GOP candidate in the final weeks of a close election: Christie officials are blocking the release of the findings of New Jersey's pay-to-play investigation into Baker.
The documents being withheld pertain to an investigation of Baker's $10,000 contribution to the New Jersey Republican State Committee. The contributions came just months before Christie officials gave Baker's company, General Catalyst, a contract to manage New Jersey pension money. New Jersey's pay-to-play rules prohibit contributions to state parties from "any investment management professional associated" with a firm managing state pension money.
When the campaign donations and subsequent pension contract came to light in May, Democrats criticized Baker, who was then launching his 2014 campaign for governor of Massachusetts. In response, New Jersey launched a formal investigation into Baker's contributions. The Newark Star-Ledger reported at the time that Christie officials "said the review would take several weeks."
Five months later, with Baker now neck-and-neck in the polls with Democratic Attorney General Martha Coakley and backed by more than $5 million from the Christie-led RGA, Christie officials have denied an open records request for the findings of the investigation.
In a reply to International Business Times' request for the findings of the audit under New Jersey's Open Public Records Act, Christie's Treasury Department said the request is being denied on the grounds that the documents in question are "consultative and deliberative material." Despite officials' assurances in May that the probe would take only weeks, the New Jersey Treasury said in September that the investigation is still "ongoing" -- a designation the department says lets it stop the records from being released.
IBTimes is appealing the open-records denial to the state's Government Records Council. Neither Baker nor Christie responded to requests for comment on the issue.
General Catalyst and Baker have denied that Baker had anything to do with persuading Christie officials to invest in the firm. To try to verify that assertion, IBTimes filed a separate request for any General Catalyst documents sent to the New Jersey Department of Treasury prior to its investment. Those documents would show whether General Catalyst specifically promoted Baker's involvement in the firm when pitching its investment to New Jersey.
Christie officials are pushing back the due date to release those documents to Nov. 6 -- two days after the election.
The denial letters to IBTimes come only weeks after the Associated Press documented a spike in the number of open records requests that have been rejected by Christie officials. Since 2012, Christie's administration has paid out $441,000 in taxpayer funds to reimburse open-records plaintiffs who were unlawfully denied access to government records.
"Open records requests to the executive branch have become even more highly politicized than usual," said Walter Leurs, president of the New Jersey Foundation for Open Government. "These documents are subject to the open records laws and they are supposed to be disclosed within seven days, so this is stonewalling. They know that any lawsuit challenging the denials wouldn't be heard for 60 days -- which is well after the election."
In response to previous inquiries about the campaign contributions and the pension deal, Baker said he does not work for General Catalyst and is not covered by pay-to-play rules. But until news of the campaign contributions and pension deal surfaced, General Catalyst's website listed Baker as a partner. Baker repeatedly listed General Catalyst as his employer on government documents, and the Boston Globe reports that tax records show most of Baker's income in recent years came from General Catalyst.
In September, New Jersey officials announced they had sold off the state's original investment in General Catalyst.
© Copyright IBTimes 2023. All rights reserved.